Bill Ayers: From one weatherman to another
Ayers, Bill (b. 1944). Fugitive Days: A Memoir. Boston: Beacon Press, 2001. First edition. Very good in dustwrapper. Publicity and other materials laid in.


Inscribed by the author to fellow Weatherman Vicki Gabriner, "with admiration and with the fondest memories and with hope -- wounded but alive -- for a world in balance and at peace."
     A superb association copy of this candid and passionate memoir by the founder of the most notorious of the radical groups of the 1960s. Fighting for racial justice and protesting the Vietnam War as a form of imperialism, the Weather Underground Organization formed in 1969 as a faction of Students for a Democratic Society (SDS), but broke with the larger group over goals and tactics. In the 1970s, the group engaged in a series of bomb attacks on government buildings and banks. Ayers and his wife Bernardine Dohrn lived as fugitives until surrendering to authorities in 1980. Ayers tells the story of his activism and his flight in this memoir, which Studs Terkel called "a deeply moving elegy to all those young dreamers who tried to live decently in an indecent world."
     Vicki Levins Gabriner (1942-2018) was a social activist devoted to feminism, LGBT rights, and anti-racism. A native of Brooklyn, she attended high school with Bernie Sanders. In the mid 1960s she volunteered on rent strikes in Harlem, and participated in civil rights organizing in the south as a member of the Congress on Racial Equality (CORE).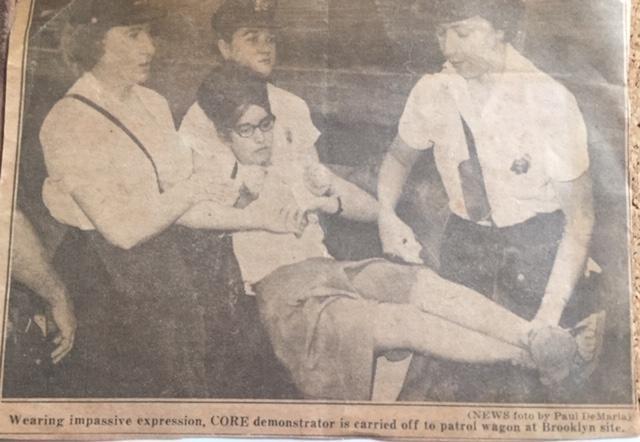 Vicki Gabriner under arrest
     In 1970, Gabriner joined the Weather Underground, which dispatched her to Cuba on the second Venceremos Brigade. In 1973, she was arrested in Atlanta for passport fraud connected to her work with the Weather Underground. Convicted, she appealed and was acquitted in 1978. In later years she channeled her social activism to feminist and lesbian causes, and Jewish community organization. Among her many achievements was helping to found the Atlanta Lesbian Feminist Alliance (ALFA) in 1972.  Her collection of materials on Freedom Summer are deposited at the Wisconsin State Historical Society and her papers are at the Schlesinger Library.
     Laid in to this copy are promotional postcards, several reviews, a photocopied letter by Ayers to the editors of the New York Times, and a printout of an email to Gabriner containing news of Bernardine Dohrn. A terrific copy, uniting two radical visionaries.
---
Recommend this product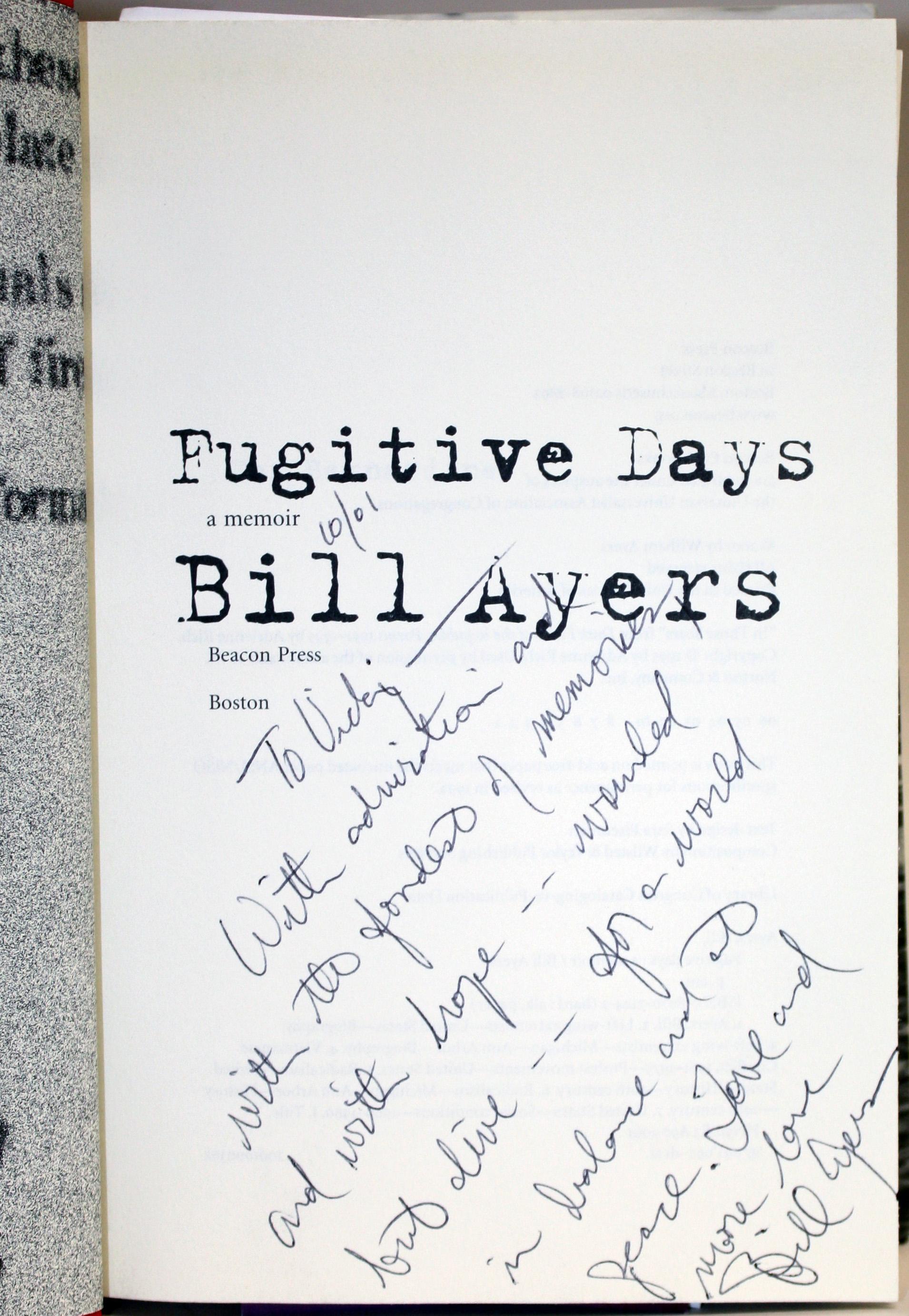 Bill Ayers: From one weatherman to another