Queneau, Raymond. Zazie dans le Metro (1959). First edition in English
Raymond Queneau. Zazie dans le Metro. Paris: Olympia Press, 1959. Traveller's Companion #24, First edition in English. Fine in wrappers and the uncommon dustwrapper, trimmed a bit short. Unread.
     A wonderful, hilarious book by one of the founding spirits of OULIPO, featuring the adventures of a young girl from the provinces visiting her uncle in Paris. Riddled with entertaining colloquialisms, phonetic spelling, and zany neologisms meant to evoke the vivacious and sassy perspective of the heroine. This translation, the first in English, was issued by a press most notorious for publishing experimental works by William S. Burroughs (Naked Lunch) and Vladimir Nabokov (Lolita), as well as literary erotica. Translated from the French by Eric Kahane and Akbar del Piombo (Norman Rubington). Illustrated by Jacqueline Duheme. Adapted for a memorable film in 1960 by Louis Malle.
---
Recommend this product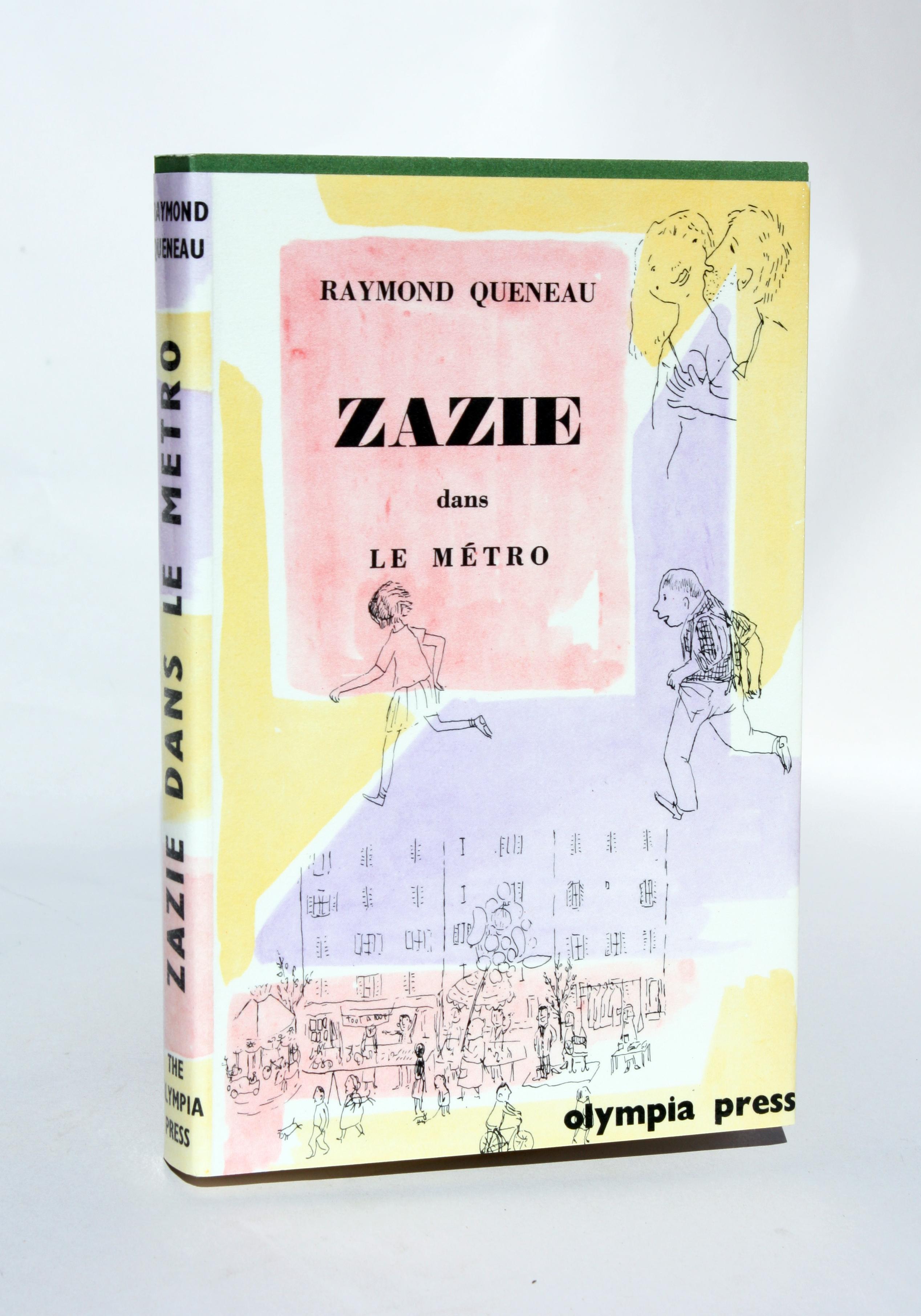 Queneau, Raymond. Zazie dans le Metro (1959). First edition in English