Alfred Jarry. Les Jours et les Nuits (1897), first edition, signed
Jarry, Alfred.Les Jours et les Nuits. Roman d'un Déserteur. Paris: Mercure de France, 1897. First edition. 278 pp.
The first novel by this tremendously influential writer, admired by Beckett, Burroughs, Ballard, Duchamp, and the surrealists. Published when Jarry was only 24 years old, this visionary work is less famous than Ubu Roi, but it is his masterpiece, offering both a satire of army life and an account of an individual's spiritual quest. A roman-a-clef, the novel follows an army conscript who escapes his daily existence through dreams, hallucinations, drugs, orgies, vain pursuits, and finally madness. Jarry died ten years later of tuberculosis, aggravated by drug and alcohol use. The bicycle, the revolver, and absinthe were Jarry's constant companions, and when he could not afford alcohol, he drank ether. 
There were fifteen large-paper copies of the first edition, three on Japan and twelve on Holland. This example is unnumbered, but is initialed by the author. The original yellow wrappers are bound in a superb Art Nouveau binding in half morocco and marbled boards with an elaborately embossed and colored spine. Some light wear to edges of spine, a beautiful copy nevertheless.
---
Recommend this product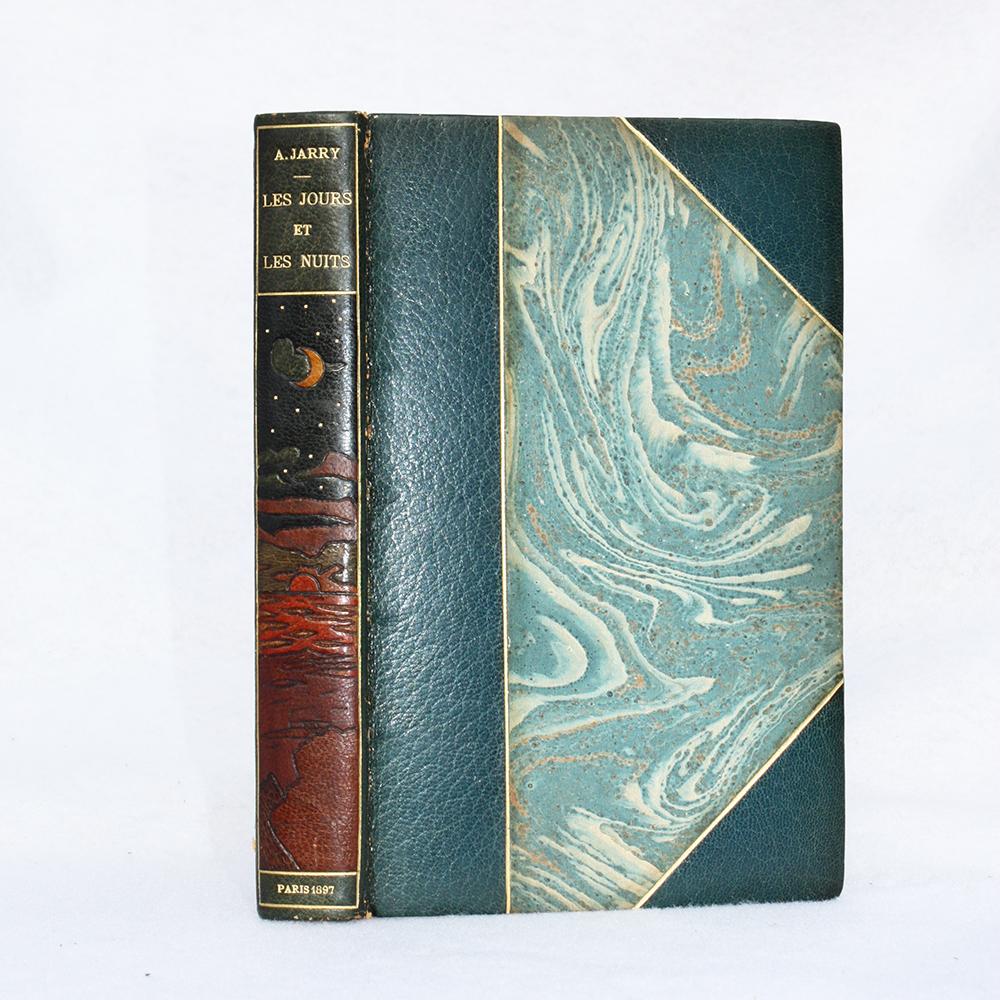 Alfred Jarry. Les Jours et les Nuits (1897), first edition, signed