Herman MELVILLE. The Confidence Man. First edition, Association Copy
MELVILLE, Herman (1819-1891). The Confidence-Man: His Masquerade. New York: Dix, Edwards & Co, 1857. First edition. vi, 394 p.; 19 cm. BAL 13670. Rebound in ivory leather binding with green, grey, and black leather and silver stamping recapitulating Roy Kuhlman's design for the Evergreen edition, top edge gilt, housed in a custom slipcase.
With the ownership stamp of Grove Press publisher Barney Rosset.
     Melville's ninth and final novel is also one of his rarest, released on April Fool's Day, 1857, by a minor press upon an uncomprehending public. Richly allegorical and mordantly satirical, defiant of authority, class, and position, stocked with caricatures of Emerson, Thoreau, Hawthorne, and Poe, this freewheeling novel subverts profoundly the American social order. Melville's America is a land of grifters and gulls, a vast masquerade of false identities and secret purposes in which every social exchange turns out to be a confidence trick.
     Small wonder that the book should have so profound an impact on the writers of the Beat generation. That was all thanks to Barney Rosset (1922-2012), the radically iconoclastic editor whose Grove Press electrified American letters. Grove Press was the preeminent publisher of the literary avant-garde, introducing American readers to such authors as Alfred Jarry, Arthur Rimbaud, Alain Robbe-Grillet, Samuel Beckett, and Henry Miller. Grove's hardcover edition of The Confidence-Man (1949) was one of the first books issued by the press, and the first time the book had seen print in the United States since its initial publication. In 1955, Rosset used the book to inaugurate his important series of Evergreen paperbacks, with a new cover by Roy Kuhlman (1923-2007).
     The cultural impact of Rosset's edition was enormous, catapulting Melville back into the literary firmament, and establishing his hipster bona fides. Before Rosset, Melville was known only for one book that few people bothered to read. The Evergreen edition changed all that, and its runaway success prompted Rosset to reissue a number of forgotten alternative works – White Jacket, Pierre, and studies of Melville by Charles Olson, Jean-Jacques Mayoux, and A. R. Humphrey -- thus establishing a neglected author's wider reputation.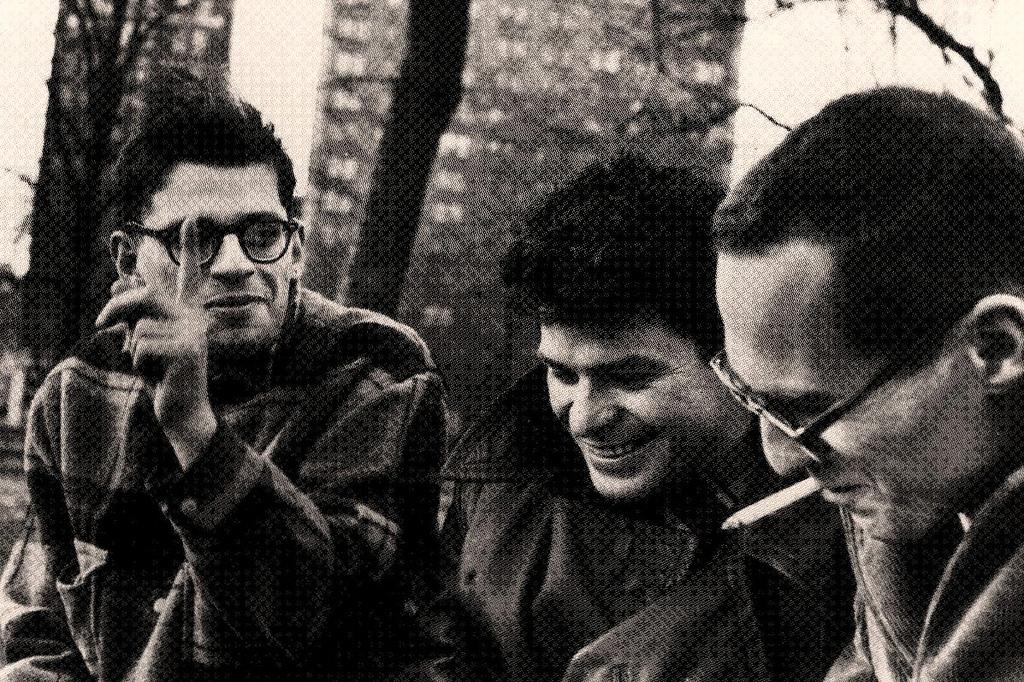 Allen Ginsberg, Gregory Corso, Barney Rosset
     Jack Kerouac was one of those who were inflamed by Rosset's edition of The Confidence-Man. "Melville in Confidence Man is the strangest voice ever heard in America," wrote Kerouac to Neal Cassady, the model for Kerouac's own peripatetic trickster. The fast-talkers and shape-shifters that populated postwar fiction – Kerouac's Dean Moriarty, Heller's Milo Minderbinder, Bellow's Augie March, and Ellison's Invisible Man – are all Melville's progeny. 
     For further evidence of the Evergreen edition's impact on the cool world, take a close look at the cover of Grand Encounter: 2º East / 3º West featuring personnel from the Modern Jazz Quartet and the Chico Hamilton Quintet (Pacific Jazz PJ-1217).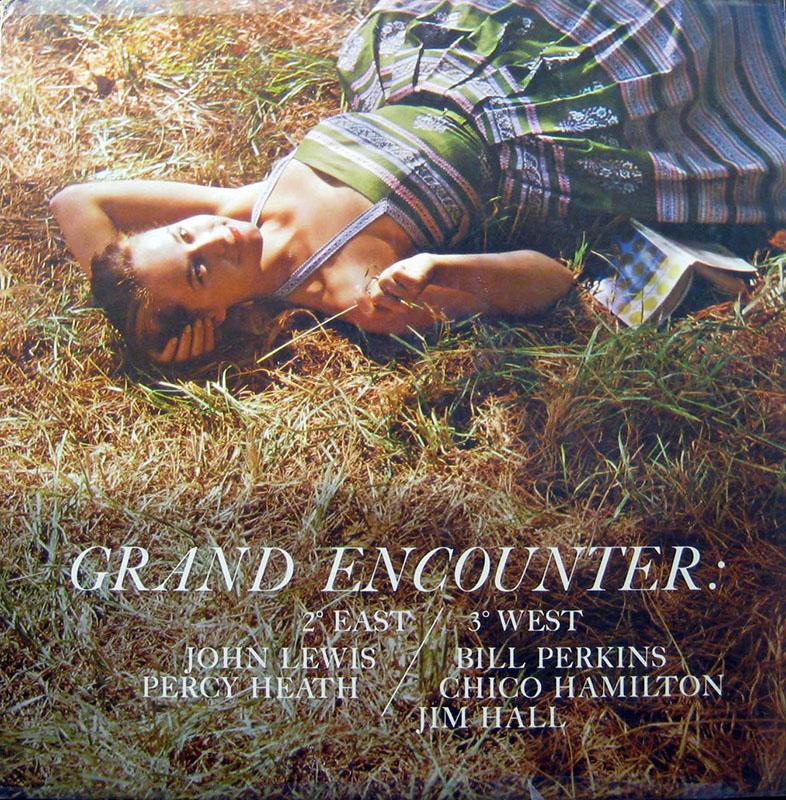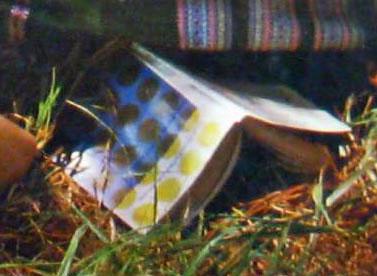 Roy Kuhlman's abstract minimalist design for the cover of the Evergreen edition contributed in no small way to its success. Now recognized as being, along with Alvin Lustig and Paul Rand, one of the great graphic designers of mid-century modernism, Kuhlman got his start with Rosset, and designed most of the publisher's books until the late 1960s. His covers were meant to catch the eye, not illustrate the text, eschewing literal representation for rich allusion.  Note here how the grey plane effortlessly indicates urban life; and how the black dot among the green suggests the stranger, in but not of the wider population: the confidence man slipping among his marks.
     A beautiful book, and a wonderful association, linking two mavericks of literary modernism across a century: the author and his champion.


---
Recommend this product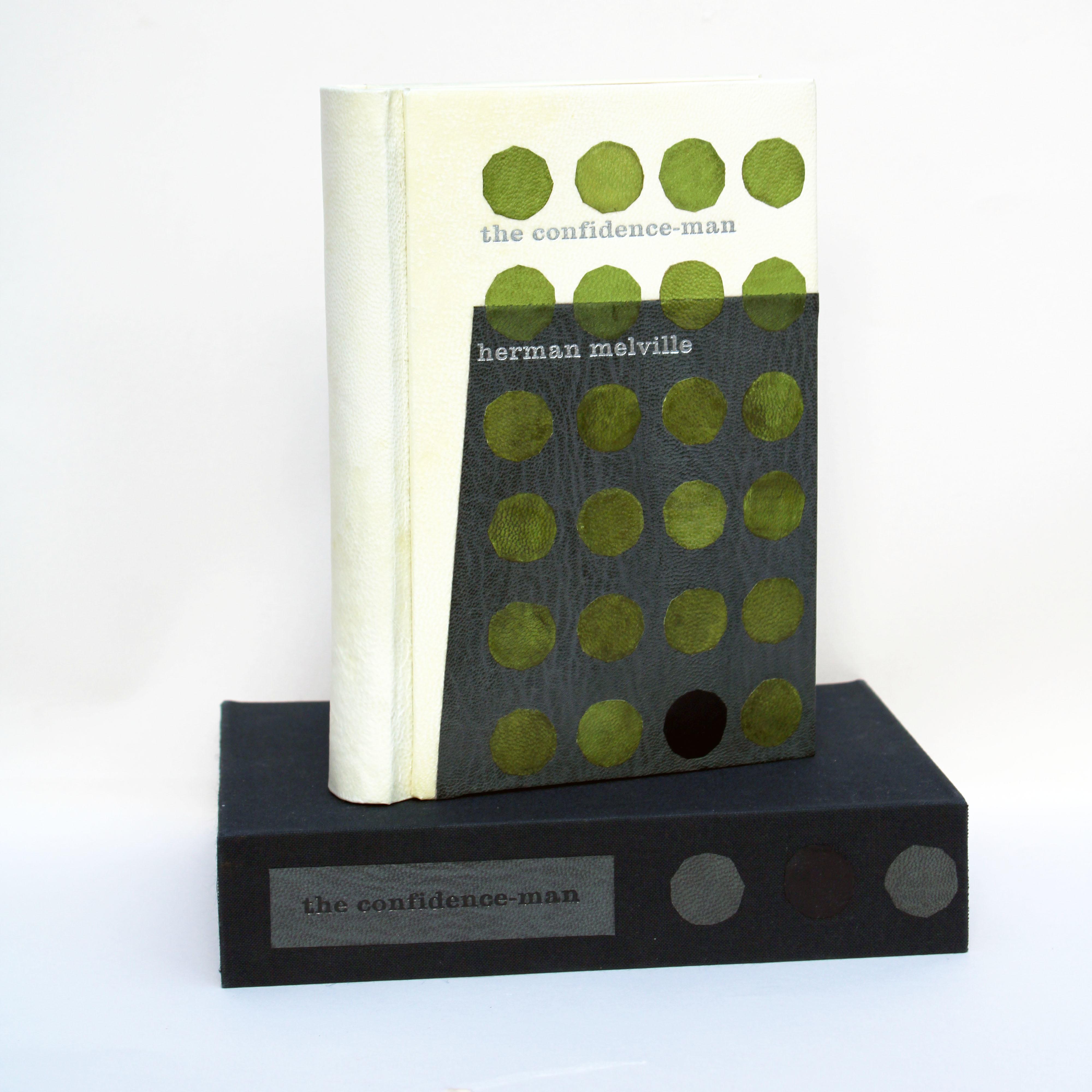 Herman MELVILLE. The Confidence Man. First edition, Association Copy