Philip K. Dick, Solar Lottery, signed
Dick, Philip K. (1928 – 1982) Solar Lottery. New York: Ace Books, 1955. First edition. Bound dos-à-dos with Leigh Brackett, The Big Jump. Fine in wrappers. Housed in a custom clamshell box.


Signed by the author.



The first novel by the profoundly influential cult writer whose paranoid and often phantasmagoric work helped shift the genre of science fiction from a triumphalist celebration of heroic engineers to a something much bleaker, more complex, and deeply compelling. His idiosyncratic, dystopian vision continues to find an ever widening audience today through his many successors in publishing and in Hollywood.
Written during the depths of the Cold War, Solar Lottery may be read as a riposte to game theory generally and Von Neumann specifically – the mathematician had recently recommended a first strike against the Soviets as the most logical move. In the novel, one finds many of his major themes in embryo: governments seeking to impose overarching social control, corporations with unrestricted power, a military complex structured to repress individual freedom, televised opiates, political assassins, cult leaders, unreliable androids, uncertain realities, and in the middle of it all, a poor sap doing his damnedest to survive. Solar Lottery established the vertiginous base on which Dick would construct all his later work.
Copies of the fragile paperback are obtainable, but crisp copies are hard to find, and signed copies are very rare indeed.
Provenance: Roy A. Squires (original recipient); James Pepper; Stuart Schiff.
---
Recommend this product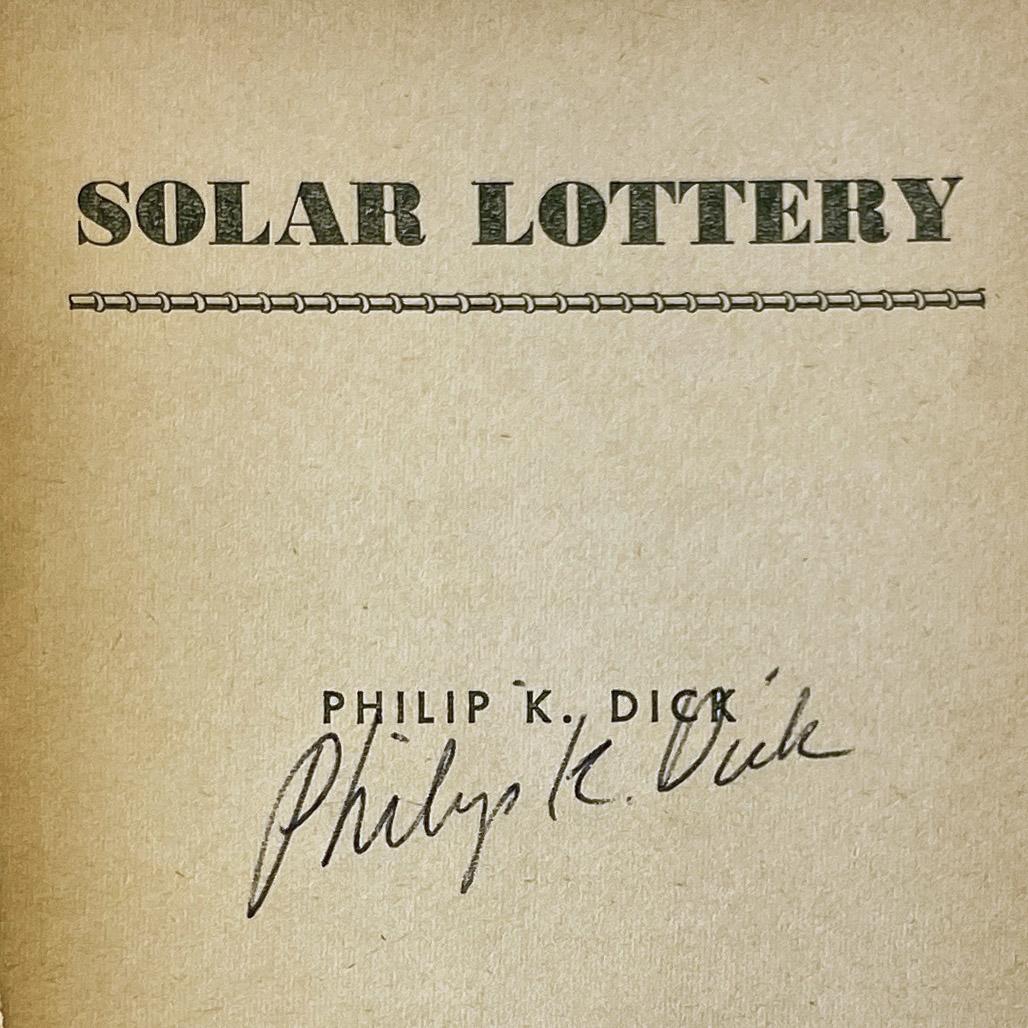 Philip K. Dick, Solar Lottery, signed