Document Signed by Alexander Hamilton as Secretary of the Treasury, 1793
Hamilton, Alexander (1755 – 1804). Signed Treasury Receipt addressed to Samuel Gerry, Collector at Marblehead. Partially printed document dated
 

June 29, 1793, signed by Hamilton and finished in another hand. With the original receipt from Ben Boomfield Autographs, sold in 1954 to the previous owner. Fine.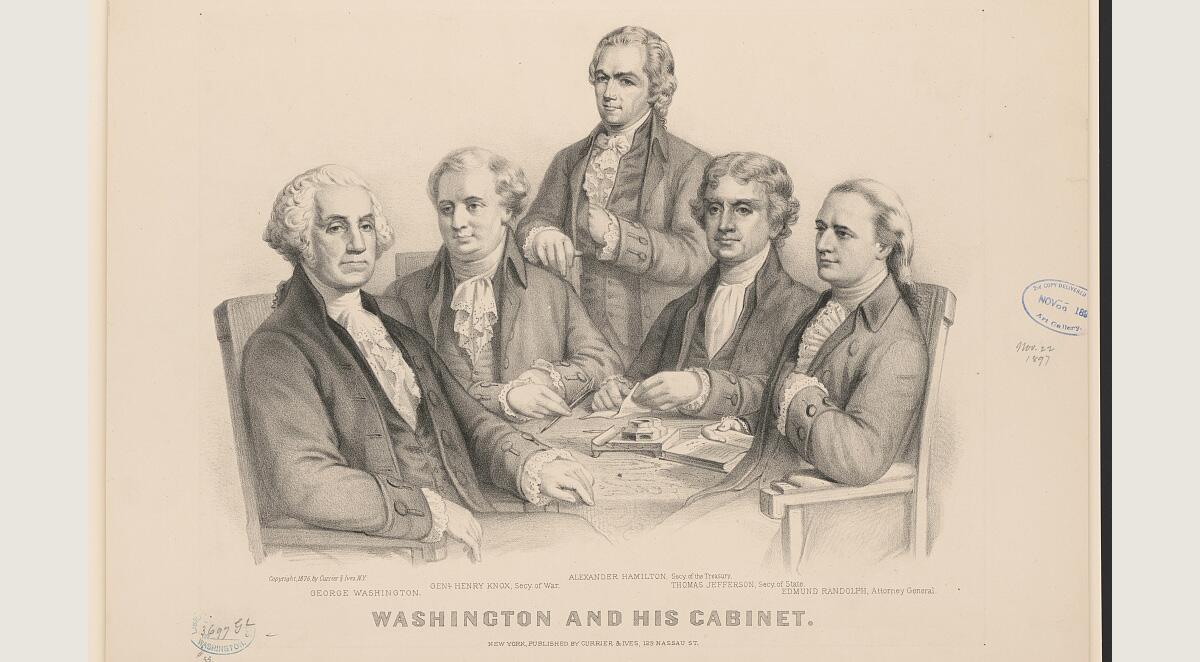 Alexander Hamilton (standing center) as the nation's first Secretary of the Treasury. Currier and Ives, ca. 1876.
     Among Hamilton's many signal achievements as the first Secretary of the Treasury under the new Constitution was his creation in 1791 of the First Bank of the United States. Founded on British models – the Bank of England had been established in 1694 – this new institution would be vital to the development of the postwar economy. The Revolution caused profound disruptions to commerce and industry, and the new country began its saga under the weight of enormous debt, a devalued currency, and high inflation. A central bank, tasked with collecting tax revenues, holding public funds, paying government debts, and issuing paper currency, was Hamilton's solution. Starting with a 20-year charter and a capitalizaion of $10 million, the First Bank of the United States opened for business on December 12, 1791. Branches in Boston, New York, Charleston, Baltimore, and other cities soon followed.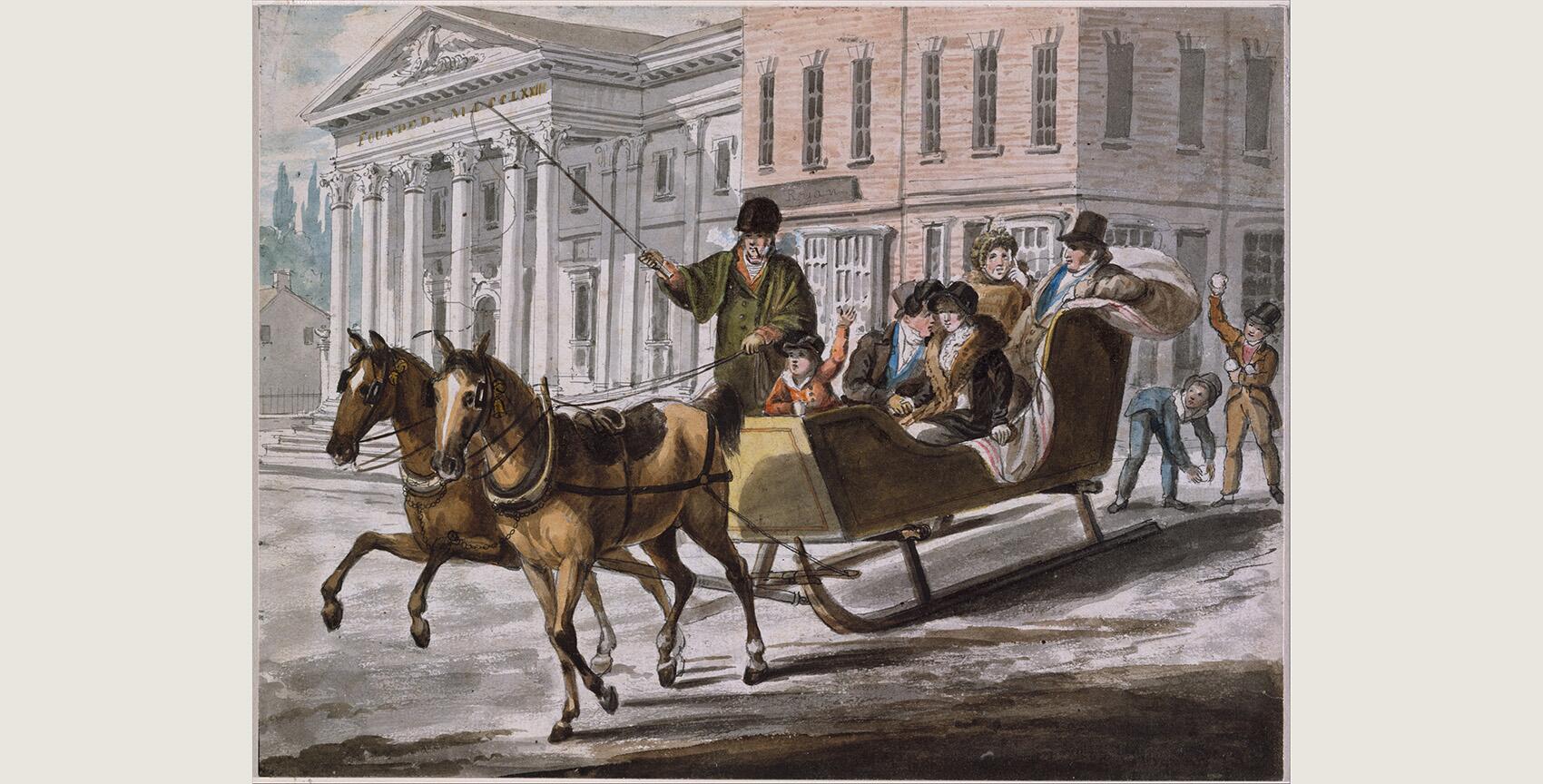 The First Bank of the United States stands in the background of John Lewis Krimmel's watercolor, Winter Scene in Philadelphia (ca.1813). Metropolitan Museum of Art


     The present document, a receipt addressed to Samuel Russell Gerry (1750 – 1807), offers a fine example of the Treasury in action, with the funds being deposited into the Boston branch of the First Bank of the United States, which had opened only the previous year. Gerry served the new government as the tax collector at Marblehead, Massachusetts. His correspondence with the Secretary of the Treasury has been published in the Hamilton Papers.

     An appealing relic of the economic history of the United States, and a fine example of Hamilton's iconic signature.

     The full text is as follows:
Treasury Department, June 29, 1793,

Sir,
A duplicate receipt of the office of discount and deposit of the United States Bank at Boston. No. 343, dated the 30th of M. for 460 dollars—-- has been received from you at this office.

I am, Sir,
Your obedient Servant,
A Hamilton [signed]

Sam R. Gerry Esq.
Collector
Marblehead.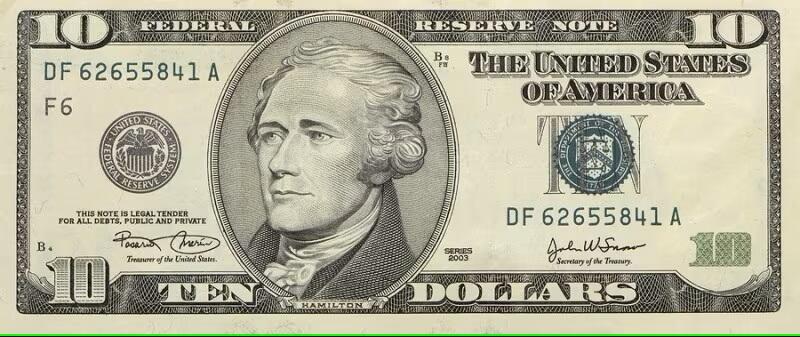 Offered in partnership with Auger Down Books.
---
Recommend this product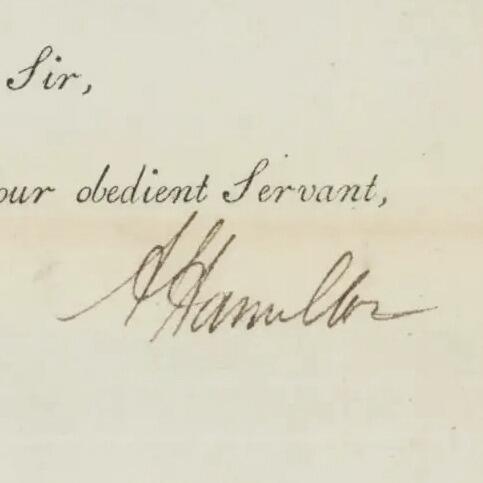 Document Signed by Alexander Hamilton as Secretary of the Treasury, 1793