Gustav Hasford. The Short-Timers (1979): the source for Full Metal Jacket
Hasford, Gustav (1947-1993), The Short-Timers. New York: Harper & Row, 1979. 154 pages; 22 cm. First edition. A fine copy in a fine dustwrapper.


Inscribed "For Harry Smith with gratitude for your early interest in this book," and signed by the author in the month of publication.


     Upon publication, this autobiographical novel earned praise from Newsweek as "The best work of fiction about the Vietnam War." The novel was adapted by Stanley Kubrick as the film Full Metal Jacket, with a screenplay by Kubrick, Hasford, and Michael Herr. His writing has been compared to Hunter S. Thompson's.
     Hasford served as Marine during Vietnam, and was decorated for valor during the Battle of Hué in 1968. He did not fare well when he came home. An alcoholic and a brawler, his personal and professional relationships were quick to combust. (And indeed he fell out with Kubrick and Herr over the course of writing the screenplay for Full Metal Jacket. He was charged several times with grand theft for stealing books from libraries. A diabetic, he died impoverished at the age of 45.
     This copy is inscribed to small press publisher and magazine editor, Harry Smith, a nice association. Given Hasford's personal difficulties, signed copies of the masterwork of this tragic, talented writer are very rare indeed.
---
Recommend this product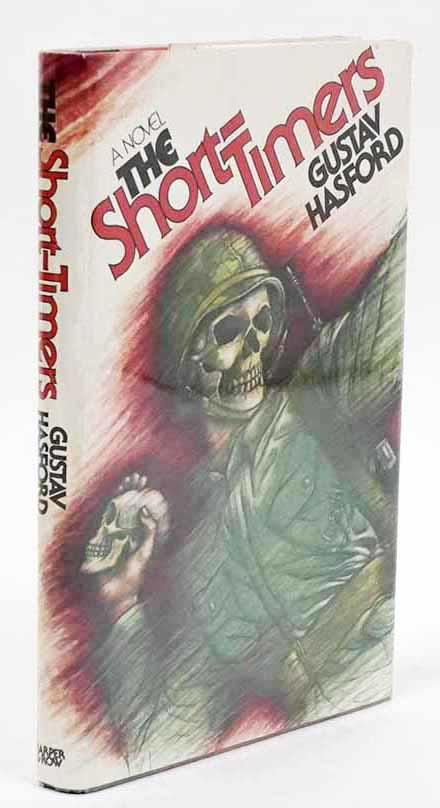 Gustav Hasford. The Short-Timers (1979): the source for Full Metal Jacket