W. Heath Robinson. Bill the Minder. His magnum opus. Signed, limited edition, in vellum
Robinson, W. Heath (1872-1944). Bill the Minder. London: Constable & Co. Ltd, 1912. First edition. Large 4to. Bound in publisher's full white vellum, stamped in gilt. Profusely illustrated, with over 100 line drawings and sixteen tipped in colour plates. Loss to yellow silk ties, otherwise a lovely copy of an exceptional book.
One of 380 copies in the Edition de Luxe, signed by the author.
     A brilliant and hilarious novel featuring the eponymous hero and the children he minds -- the nine rambunctious offspring of old Crispin the mushroom-gatherer -- through their picaresque adventures, which conclude with the siege and capture of Troy. The absurd and eccentric inventions for which Robinson was revered (imagine a partnership between MacGyver and Rube Goldberg) have their origins here. The book was heralded by one contemporary reviewer as "surely the most charming juvenile since Peter Pan." Wrote another: "Child or grownup, the book will fascinate you, text and illustrations intermingling into one long delicious fancy that would make the longest and wettest day a blessing to the most restless." The novel was adapted as an animated series on British television in the mid-1980s, not altogether unsuccessfully. 
     A sumptuous edition, rare in such fine condition and in the original binding.
---
Recommend this product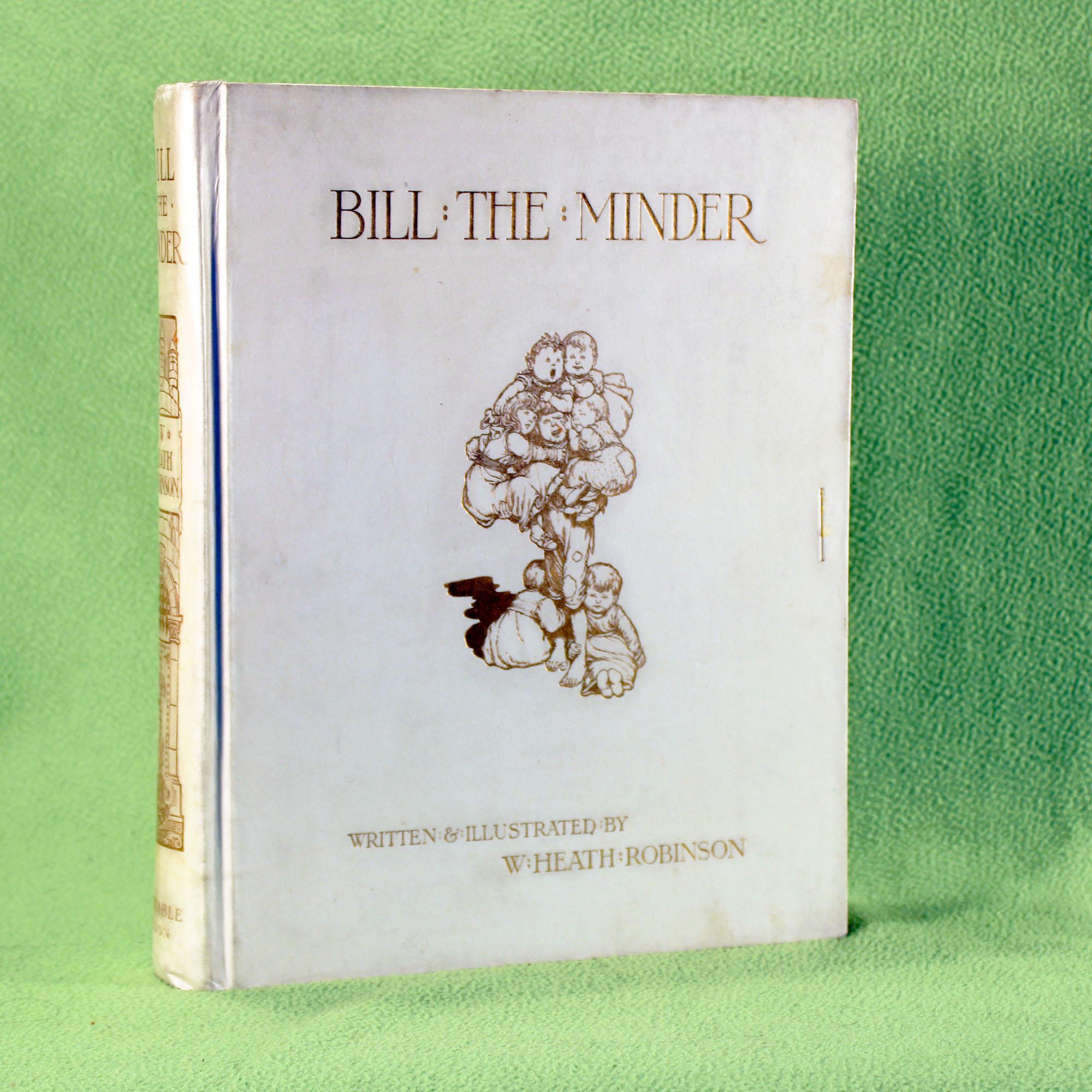 W. Heath Robinson. Bill the Minder. His magnum opus. Signed, limited edition, in vellum