F. Scott FITZGERALD. The Princeton Bric-A-Brac (1915). His "country club."
FITZGERALD, F. Scott (1896-1940)]. The Princeton Bric-A-Brac, Volume XLI. Philadelphia: E.A. Wright Bank Note Co., 1915. First edition. Gilt embossed name of G[rosvenor] L[owrey] Ball on the front cover. Very good in pebble-grain leather stamped in gilt.
The yearbook for the class of 1917, presenting a wonderful portal into Fitzgerald's college years. The young writer appears in three photographs – the board of the Princeton Tiger (the campus humor magazine), the Triangle Club (devoted to musical productions), and the class picture.  His name also appears among the ranks of the Minnesota Club, and the University Cottage Club (an undergraduate dining club), the Class of 1917, and the directory, which locates his room at 32 Little Hall.  He features especially prominently in the pages devoted to the Triangle Club's production of the musical Fie! Fie! Fi-Fi!,for which Fitzgerald wrote the book and lyrics. Despite his ambitions, he did not make the cut for the football team.  His lifelong friends, fellow writers John Peale Bishop and Edmund Wilson, also appear throughout the volume. Among the advertisements at the rear is one for "Genuine Hawaiian Hand Made Ukuleles," marketed by one of their classmates. 
Fitzgerald would later be critical of his years at Princeton, which he entered in 1913 as a member of the class of 1917. The English department was "surprisingly pallid," he wrote in 1927, "top-heavy, undistinguished and with an uncanny knack of making literature distasteful to young men." But his more immediate impressions were more joyous. Writing to university president John Grier Hibben in 1920, Fitzgerald attested, "I love [Princeton] now better than any place on earth." In This Side of Paradise (1920) he called his alma mater "the pleasantest country club in America." 
---
Recommend this product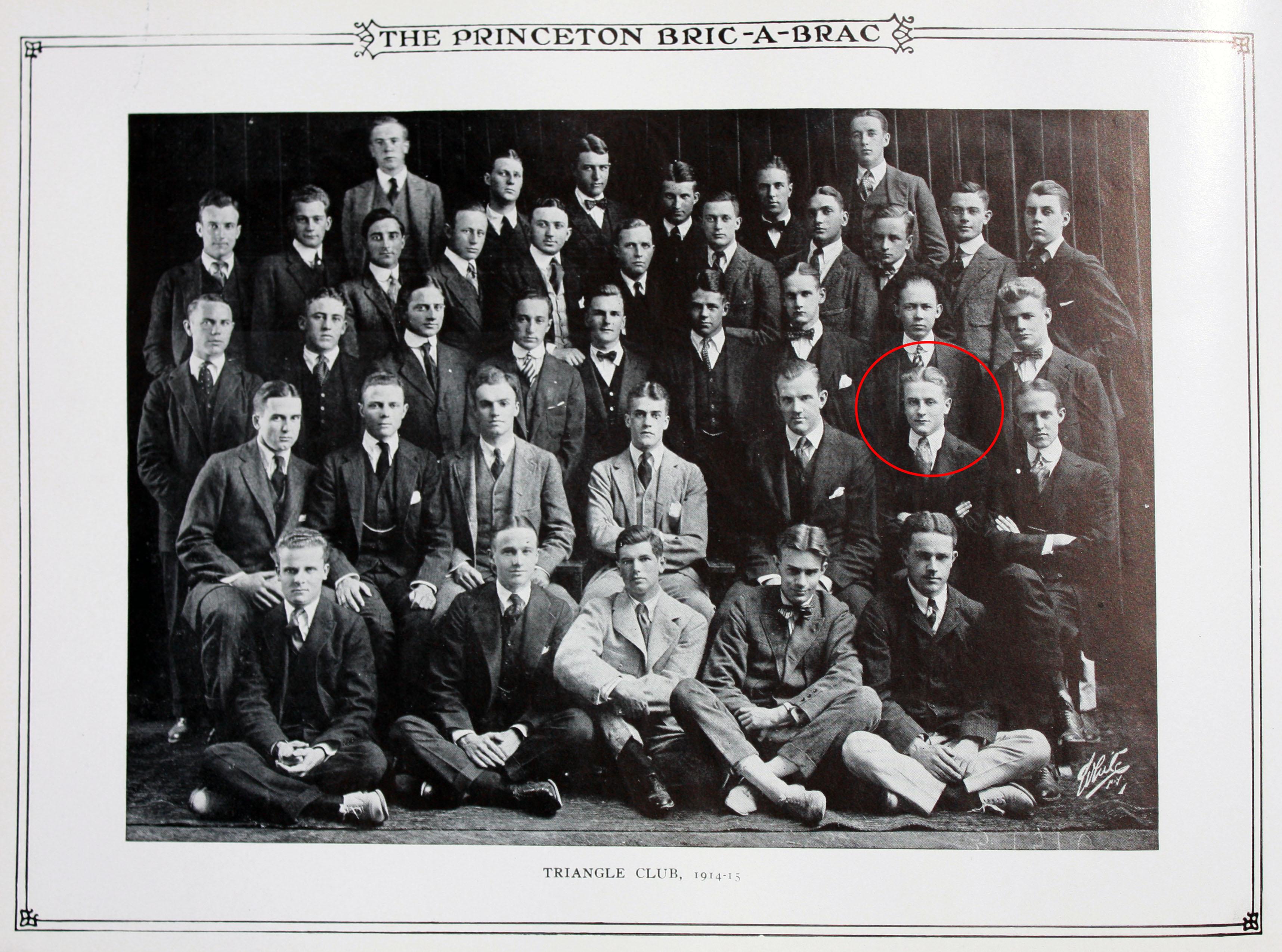 F. Scott FITZGERALD. The Princeton Bric-A-Brac (1915). His "country club."