Gettysburg Veterans from Dutchess County, New York
TIPTON, William H. (1850-1929). Dedication of the 150th New York Monument, Sept 17th 1889.  Original photograph (11 x 16¼ in.) mounted on cardstock (14 x 18 in.) on which is printed "TIPTON'S GETTYSBURG GROUPS / PHOTO. BY W. H TIPTON / THE BATTLEFIELD PHOTOGRAPHER, GETTYSBURG, PA."   Some foxing and waterstaining to cardstock.
     A strong image of veterans and their families come to mark the dedication of the monument erected to honor the 150th New York Volunteer Infantry Regiment during the celebrations marking the 25th anniversary of the Battle of Gettysburg. As witnessed by the scaffolding to the right of the image, the monument was still under construction at the time of the photograph.  The 150th New York was organized in Poughkeepsie and mustered in on 10 October 1862, with most of its recruits hailing from Dutchess County. In addition to the battle of Culp's Hill, the regiment participated in the multiple battles during the Atlanta Campaign, including the Battle of Resaca, the Battle of Adairsville, the Battle of Dallas, the Battle of Kennesaw Mountain, the Battle of Peachtree Creek, and the siege of Atlanta. The unit also participated in the March to the Sea, and the Battle of Averaboro and the Battle of Bentonville during the Carolinas Campaigns. The unit was mustered out on 8 June 1865.
     Born in Gettysburg, Tipton was a prolific photographer specializing in views of the battlefield and portraits of visitors. Surprisingly few of these group photographs appear to have survived.
---
Recommend this product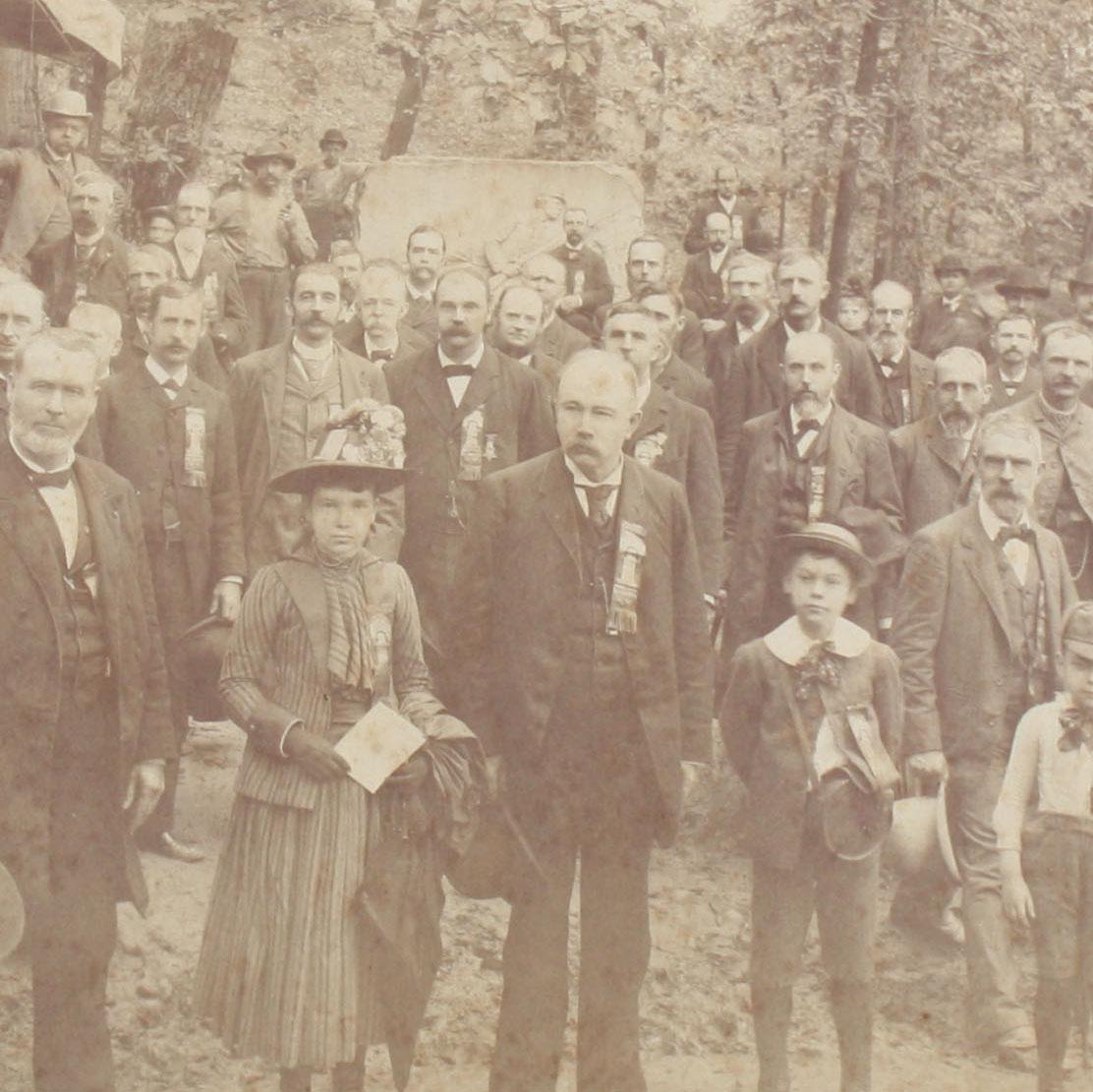 Gettysburg Veterans from Dutchess County, New York