Max ERNST. Sept Microbes (1953). Microscopic Surrealism
Ernst, Max.  Sept Microbes: Vus à Travers Un Tempérament. Paris: Les Editions Cercle des Arts, 1953.  First edition.  One of 1,000 numbered copies. 
A delightful production featuring 30 very small tipped-in plates after miniature paintings executed in Sedona, Arizona. According to his friend and fellow artist Roland Penrose, Ernst "decided to paint small works that could be easily transported in a suitcase."  With the ownership signature of architectural historian Wayne Andrews.  Minor repair to spine, as is ever necessary with this particular title; very good in folded wrappers over boards.  In a custom slipcase.
---
Recommend this product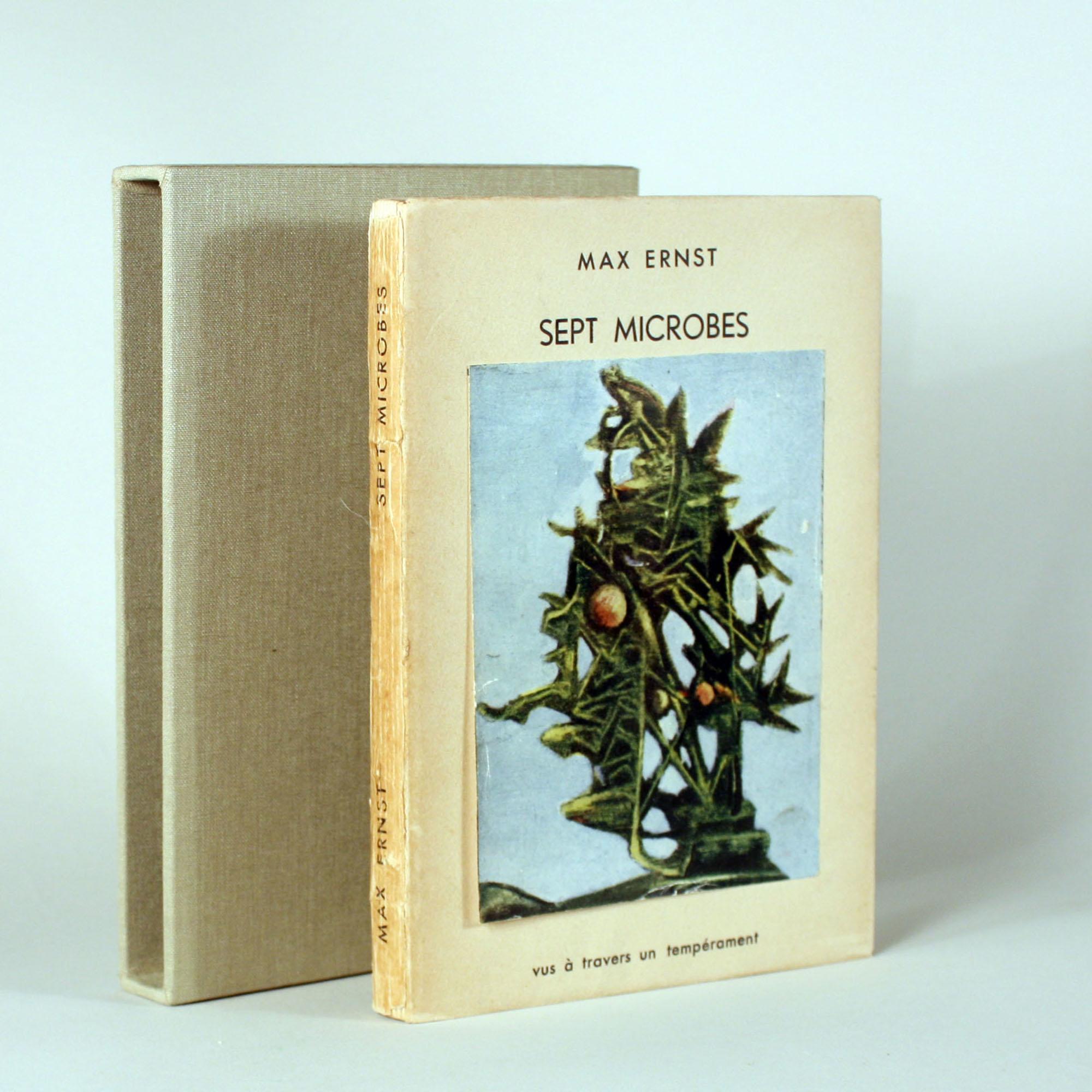 Max ERNST. Sept Microbes (1953). Microscopic Surrealism