Robert Crumb. The Endless Nothing. Original sketchbook art (1969)
Crumb, Robert. The Endless Nothing. [New York, 1969] Original art, on a page removed from a sketchbook. 8 x 10 in. Pen & ink on lined notebook paper with some white-out to the margin. Near fine. 
     A wonderful example of Crumb's early work, published in a rare underground fanzine Mindfucke #5 (1969) as part of a selection from his New York sketchbooks. We think of the work as epitomizing the artist's unique mastery of schadenfreude: how can one help but smile at the misery of this Snoidian figure? It's the apex of comic nihilism: it don't get any bleaker than this, folks!
---
Recommend this product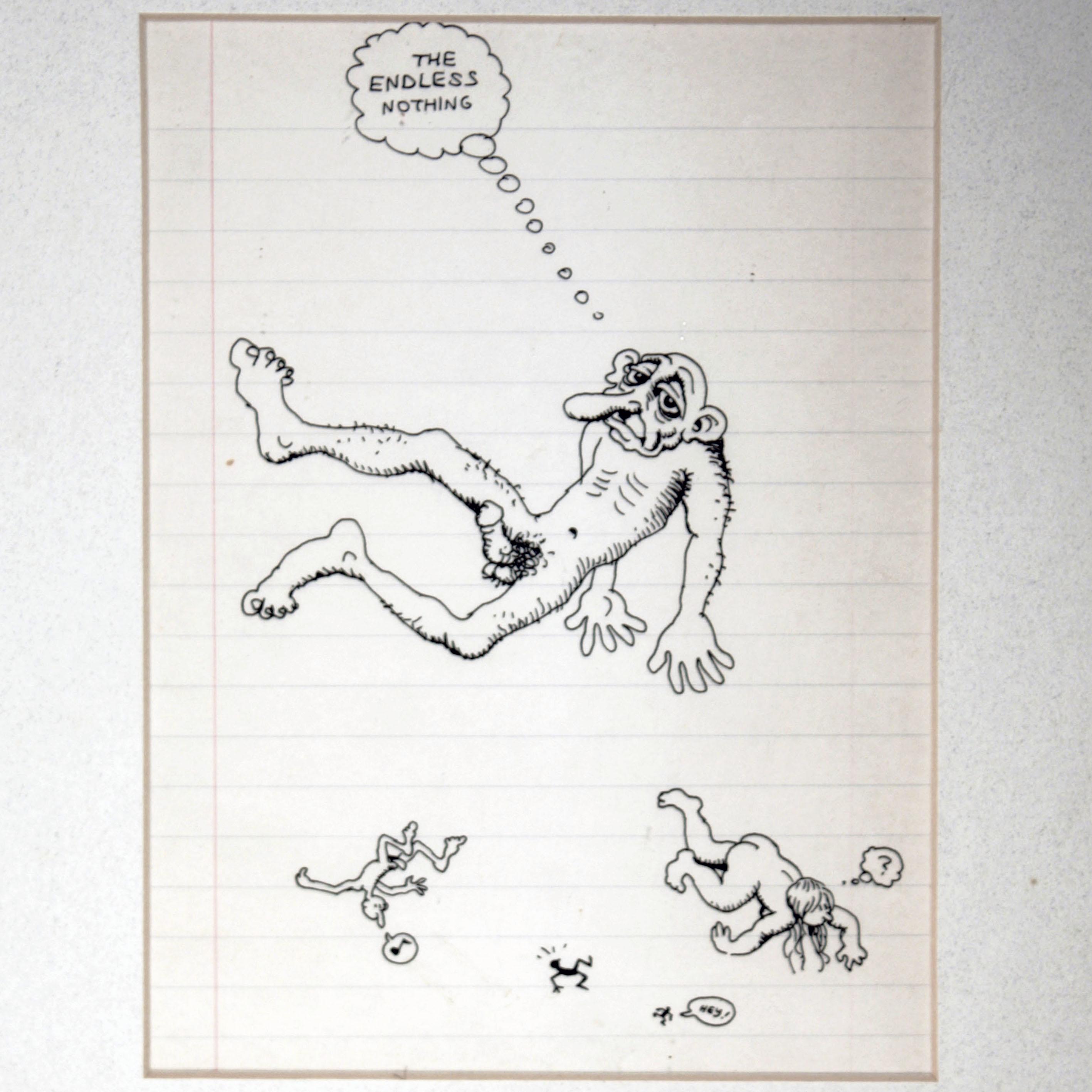 Robert Crumb. The Endless Nothing. Original sketchbook art (1969)