A Puckish look at urban life, by a mad cartoonist (1893)
DARYMPLE, Louis (1866-1905). The Average Citizen, 1893. Ink over graphite on Bristol board, 18" x 21". Moderate age-toning, tape ghost to top, marginal push-pin punctures, and a few nicks at the edges.
     The original art for a cartoon published in Puck, America's first successful humor magazine (issue of Aug 16, 1893, p. 407) by one of the magazine's principle artists. Dalrymple studied at the Art Students League and Pennsylvania Academy of Fine Arts. He had stints as a cartoonist for The Judge, the New York Daily Graphic, and other periodicals, but his longest and most fruitful association was at was Puck, where he worked from 1886 to 1901. Regrettably, his career was cut short. Venereal disease led to paresis, and he died in an asylum, blind and insane.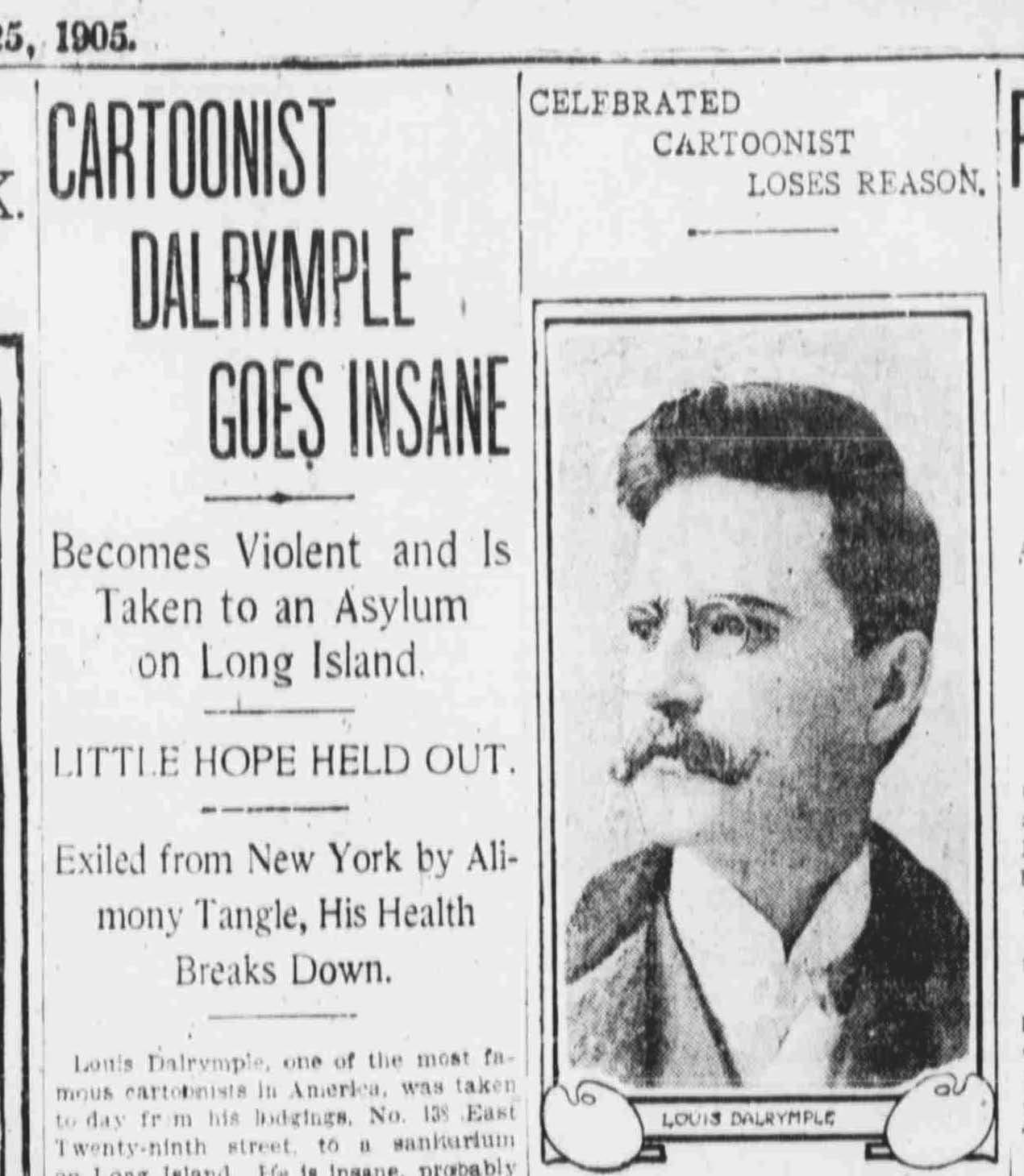 This large, detailed example produced at the height of his powers pokes fun at the hypocrisy of the prosperous class, here defined as "the average citizen" and juxtaposed with a laborer. It was printed with the following text:
THE AVERAGE CITIZEN
Mr. Wool Jobber – It's an outrage the way the authorities allow these paving blocks to litter up the sidewalk! I'll write a complaint in the morning.
            *          *          *          *
Driver -- Say, boss, where do you want these boxes; in the cellar?
Mr. Wool Jobber – Cellar? Certainly not! Leave them on the sidewalk.
An interesting reflection on class assumptions and the chaos of urban life during the Gilded Era.
---
Recommend this product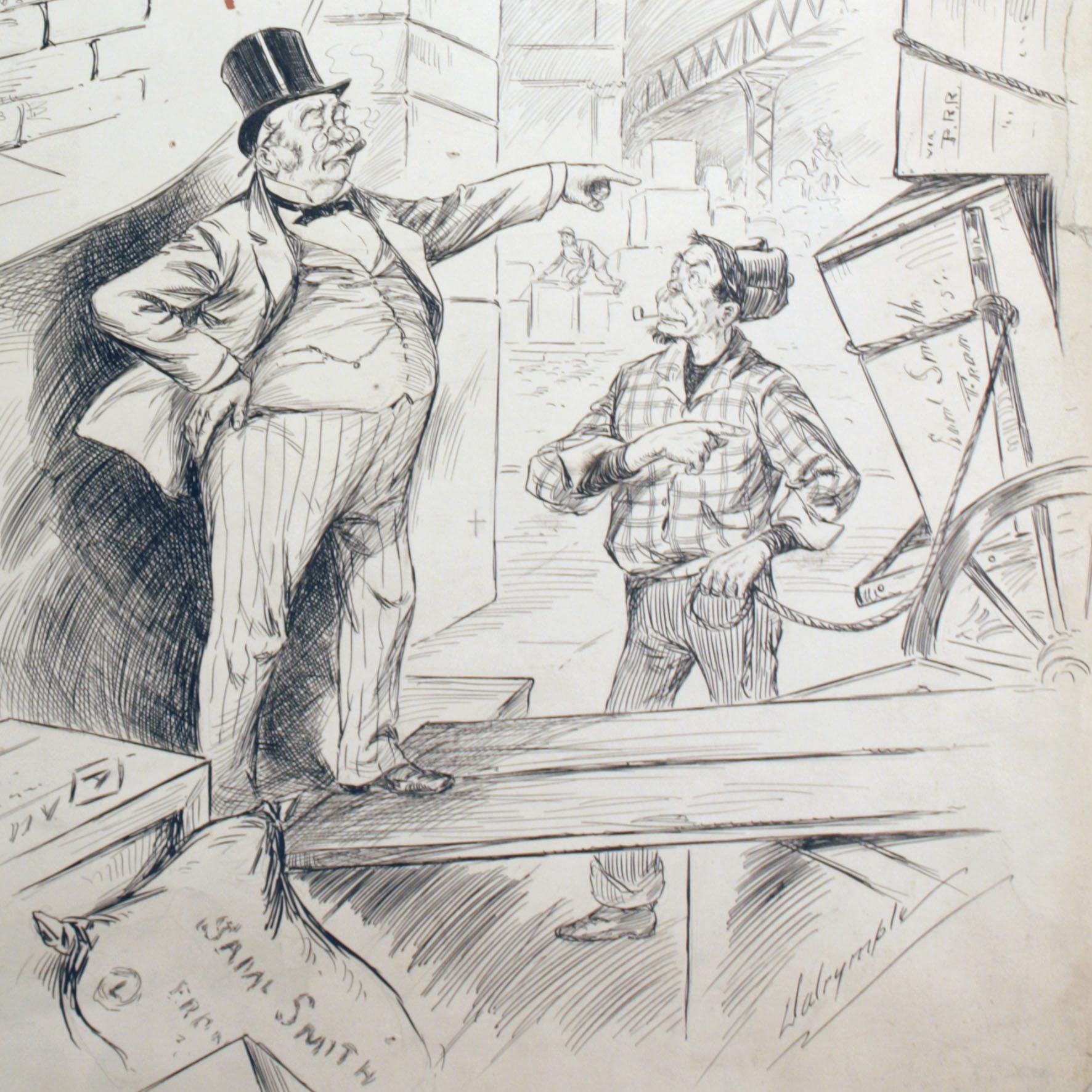 A Puckish look at urban life, by a mad cartoonist (1893)