Richard Wright. Black Boy (1945). Signed
WRIGHT, Richard (1908-1960). Black Boy: A record of childhood and youth. New York: Harper and Brothers, 1945. Early edition. Very good in dustwrapper.
Inscribed by the author to Helen Reynolds.
A profoundly influential memoir of Wright's youth in the south and his peregrinations from Mississippi to Memphis. controversial for its stark discussion of racism, oppression, and violence in American culture. At the insistence of the Book of the Month Club, which had done much to promote Wright's first book, Native Son, the author cut the second half of the book, treating his early years in Chicago and involvement with the Communist Party; that would not be printed until the 1970s.
This edition of the work, issued by the Book of the Month Club, carries an advertisement for war bonds written by Wright on the back flap of the jacket -- the only time to our knowledge that this text was printed.
With an early signature, executed with a fountain pen, this is a terrific copy of a landmark work.
---
Recommend this product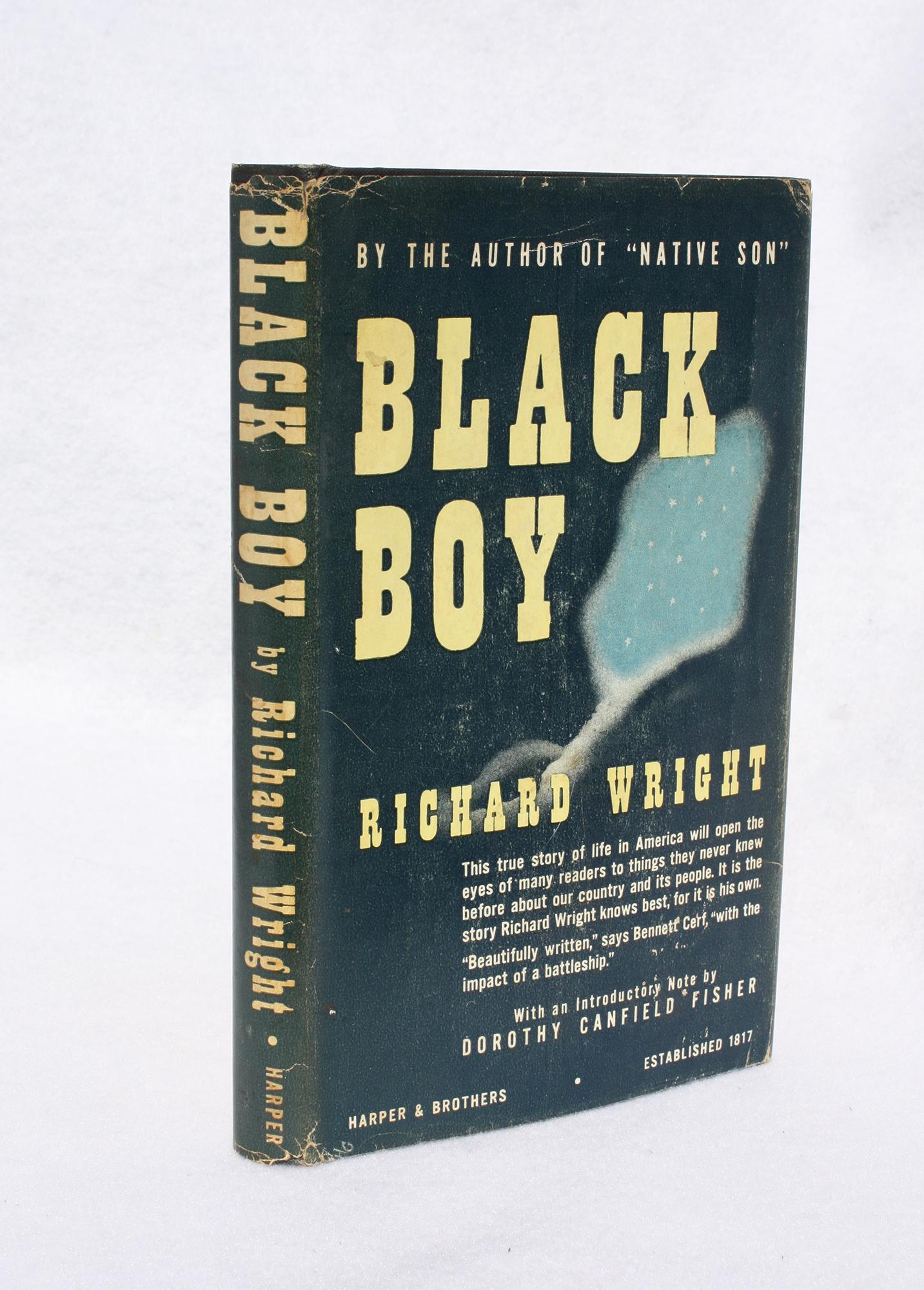 Richard Wright. Black Boy (1945). Signed