Philip K. Dick. Ubik (1969). First edition.
Dick, Philip K. (1928 -- 1982). Ubik. Garden City, NY: Doubleday, 1969. First edition. Blind stamp to title page, traces of ink removal to edge of pages, otherwise a very appealing copy in a very good dustwrapper with minor faults. Presents very nicely indeed.


     One of Dick's most phantasmagoric and paranoid fictions, set in a world characterized by corporate espionage, psychic powers, and a strange aersol sold in convenience stores that can alter ... what exactly? perception? time? reality? Chosen by Time magazine as one of the 100 greatest novels of the modern era, the book has been described as "a deeply unsettling existential horror story, a nightmare you'll never be sure you've woken up from."
Recommend this product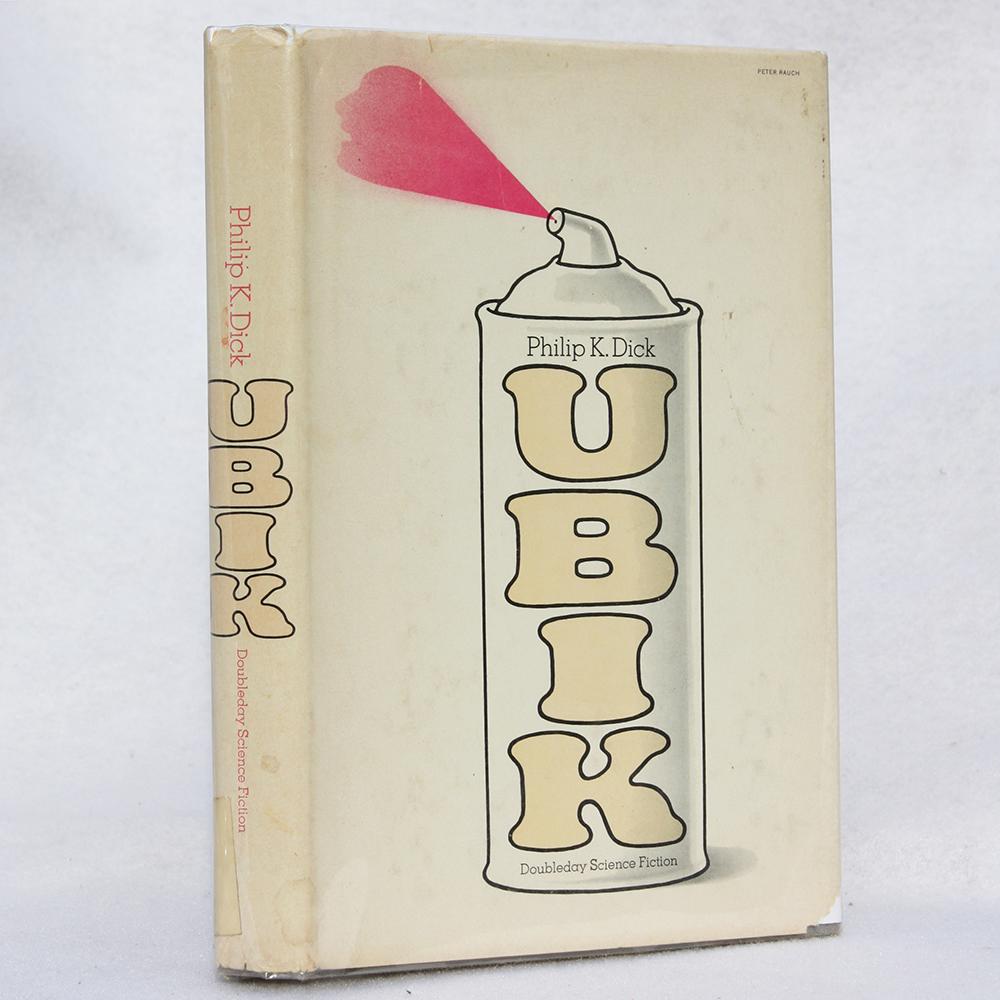 Philip K. Dick. Ubik (1969). First edition.