Nellie Bly's rival celebrates "Clever Lady Whips"
Bisland, Margaret (1861-1929). "Driving for Women," pp. 405-11 in Outing: An Illustrated monthly magazine of sport, travel and recreation. Vol XVI, N. 5 (August 1890). xvi, 339-416, xvii-lxx p. 26 cm. 47 b&w illustrations + ads. Very good or better in original wrappers with a small chip from the front cover.
Bisland was a prolific journalist who contributed a series of articles for Outing on women's athletics including fencing, rowing, bowling, driving – and photography. She is perhaps best remembered today for racing Nellie Bly around the world between November 1889 and January 1890. Bly completed the journey in 72 days, Bisland in 76. Both beat Phineas Fogg's 80 days.
Here, as in her other works, Bisland presents driving a team of horses as being perfectly consonant with contemporary standards of femininity. "A dozen years ago the women in the United States who drove their own teams might easily have been counted on the fingers of one hand," she notes. "To-day there are any number of cleaver lady whips in and about New York alone." In addition to her defense of women's driving, of particular interest here are her portraits of women who command their own teams, from Mrs. William Woodward Jr., who favored a "low-slung ladies' phaeton, with flaring-railed dashboard," to Mrs. August Belmont, who rides "droski à la Russe" through Newport, "the cynosure of all eyes."
Bisland did not restrict herself to the subject of sports. For Good Housekeeping she wrote a series of articles on Fashion and fabrics. In her most cited article, "The Curse of Eve," published in 1903 in the North American Review, she argued that higher education distracted women from their wifely and motherly duties, producing an unappealing hybridity that blurred the necessary line between the sexes. The moral: athleticism is feminine, education is not.
---
Recommend this product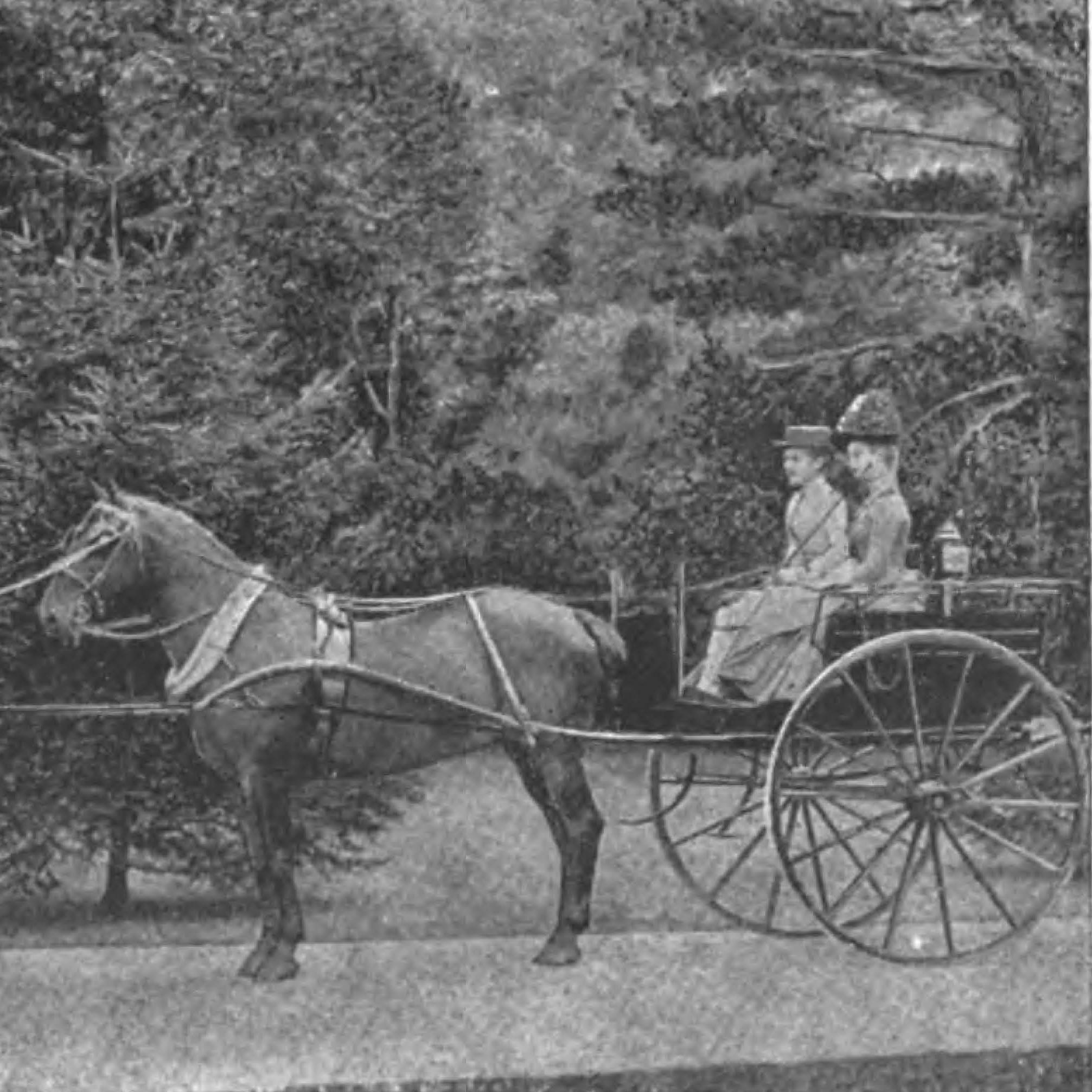 Nellie Bly's rival celebrates "Clever Lady Whips"