Samuel R. DELANY, Empire Star (1966)
Delany, Samuel R. (b. 1942) Empire Star. Bound dos-a-dos with Tom Purdom, Tree Lord of Imeten New York: Ace Books, 1966. First edition. A fine copy in wrappers.
     An early work by this brilliant writer, published originally in paperback, chronicling the adventures of Comet Jo, who seeks to bring an end to intergalactic slavery. Among the many pleasures of the novel is the author's self reference as "Muels Aranlyde," (an anagram of Samuel R. Delany), the alien consciousness who accompanies Comet Jo through his peregrinations.
Recommend this product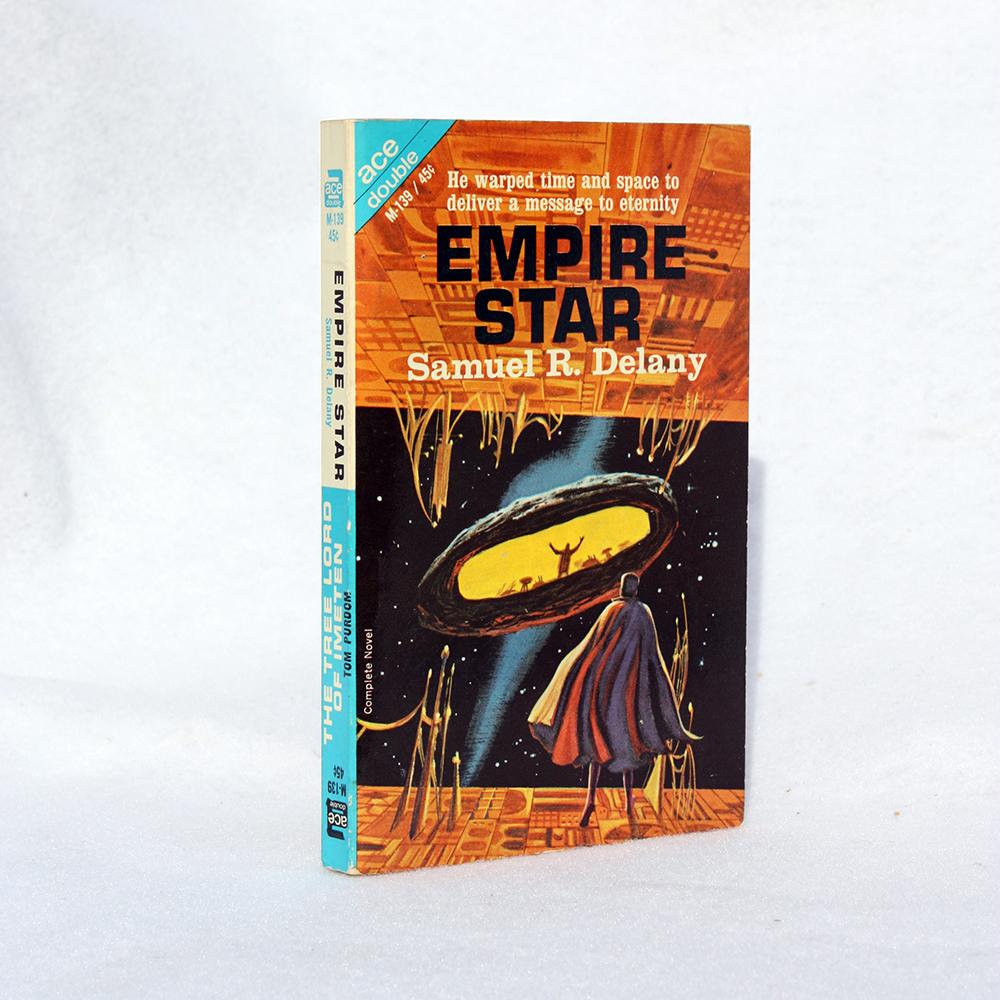 Samuel R. DELANY, Empire Star (1966)