Reed Erickson, Counseling the Transsexual
[Erickson, Reed (1917 – 1992)] Counseling the Transexual: Five Conversations with Professionals in Transexual Therapy. Baton Rouge, La: Erickson Educational Foundation, 1973. First edition. 37, [1] pp. Photocopied letter laid in. Fine in stapled wrappers.


     A trans man, Erickson founded the Erickson Educational Foundation (EEF) in 1964 to support homophile organizations and provide support for transsexuals. He was instrumental in the formation of the Harry Benjamin Foundation and the John Hopkins Gender Identity Clinic. This was one of several practical pamphlets published by the EEF, collecting interviews with five therapists discussing their work with transgendered patients. Laid in is a photocopied letter from an administrator at the New York University School of Social Work addressed to Dr. Paul A. Walker, the director of the Gender Clinic at the University of Texas – Galveston ordering 100 copies of the pamphlet.
Selected References
Devor, Aaron, and Nicholas Matte. Building a Better World for Transpeople: Reed Erickson and the Erickson Educational Foundation. International Journal of Transgenderism, 10 (2007), 47-68.
Marcus, Eric. Reed Erickson. [podcast] Making Gay History, 2020. https://makinggayhistory.com/podcast/reed-erickson/
Recommend this product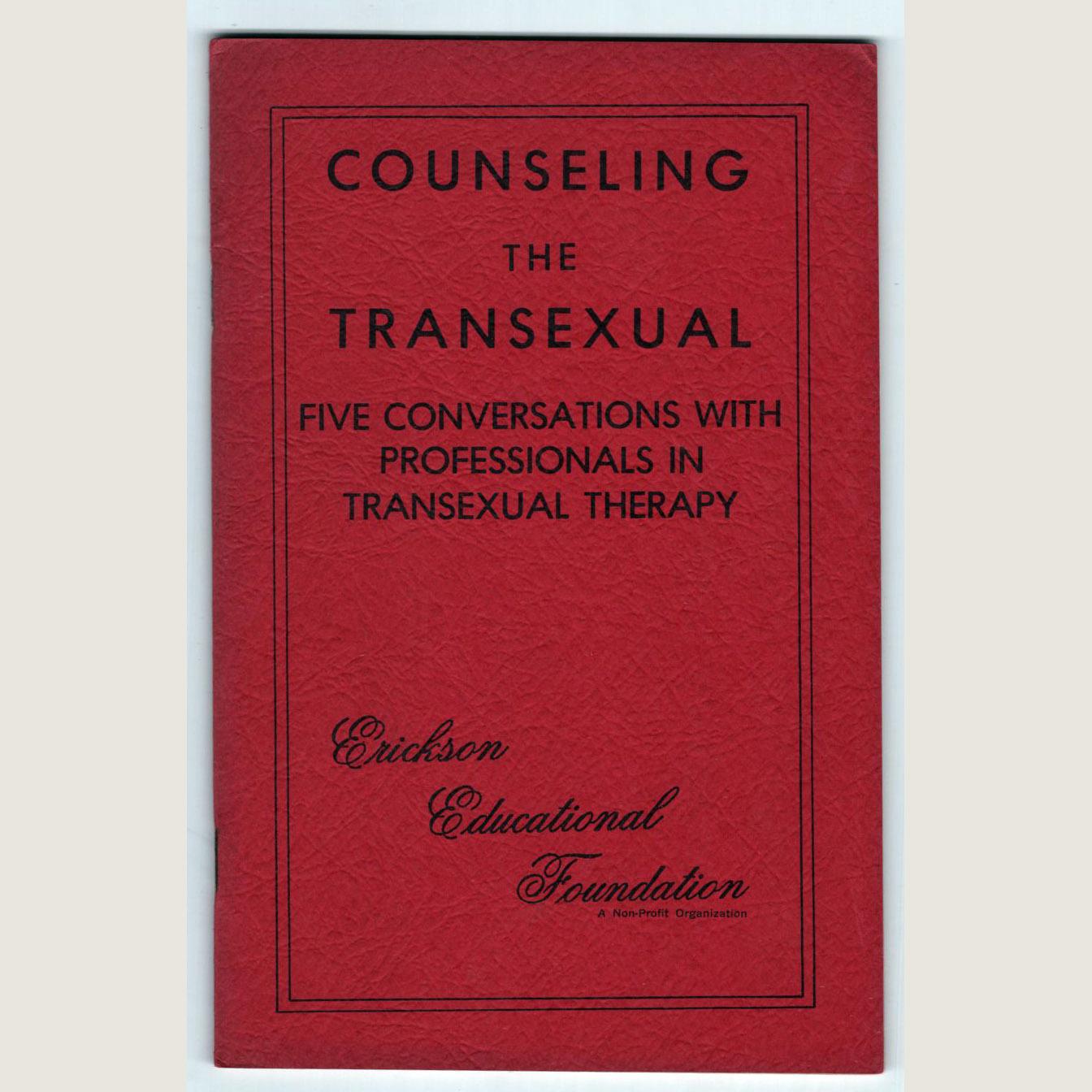 Reed Erickson, Counseling the Transsexual