Correspondence Archive of Massachusetts Governor Increase Sumner (1771-1792)
Sumner, Increase (1746-1799).  A small archive of 28 letters, mostly invitations sent to Sumner and his family, 1771-1792. Included is also a candid letter from Sumner to his wife, and a personal statement in his hand. 
     Sumner served as the fifth Governor of Massachusetts (1797-1799) after a lengthy tenure as justice of the Massachusetts Supreme Judicial Court (1782-1797).  A graduate of Harvard (1767), he was admitted to the bar in 1770.  During the Revolution, he served as representative in the General Court (1776-1779) and as senator (1780-1782).  Eschewing the divisive party politics of the early national period, Sumner was a popular figure. As one historian noted, "He had indeed 'united all hearts,' and his freedom from political bias made of him a refreshing ad admirable contrast to the bitter actions and animosities of the politicians of that period."  He died in office.
     Most of the materials date from Sumner's years as justice, with some from his tenure as Governor.  Some of the early letters are addressed to his parents-in-law, William and Mehetable Stoddard Hyslop.  The writers include members of some of the most prominent families in Colonial Boston, though precise identification will require graphological analysis.  Based on the handwriting and the date, one invitation to the Hyslops from "the Governor and his Lady" is very likely from John Hancock.
     The content of many of the letters is minimal – arranging dates for dinners and teas. But these do offer occasional glimpses into the private lives of this vital generation.  And there are some interest tidbits salted throughout.  Mrs. Hulton, probably the wife of the loyalist and sister-in-law of Anne Hulton, notes that her servant speaks little English. David Stoddard Greenough declines

 the offer of a horse to bring him to dinner.  A solicitous letter from Benjamin Welles expresses concern for Sumner's present state of anxiety.  An offer from a Mrs. Blowers offers furniture for either 10 guineas "hard money" or £200 paper money.  Perhaps most intriguing among the invitations are four from representatives of the French government, whose navy menaced Massachusetts in the years of the Early Republic.  Under Sumner's leadership, Massachusetts would shore up the state militia against the possibility of French aggression.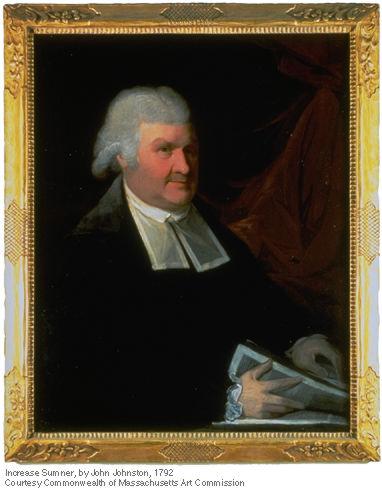 Among the correspondence is a receipt from the painter John Johnston for the portrait of Sumner that hangs in the Massachusetts State House.  A candid letter from Sumner to his wife written while on circuit at the Worcester County Court expresses weariness with the demands of his profession.  A remarkable statement, unsigned but in Sumner's hand, offers a brief meditation on the indecorousness of urban life.
     A note of provenance dated 1928 remarks that these letters were gathered by Sumner's granddaughter, Georgianna Welles.  




     A small but interesting archive offering crucial documentation for an important political leader in Massachusetts during the Revolutionary era on whom relatively little information has survived.
---
Recommend this product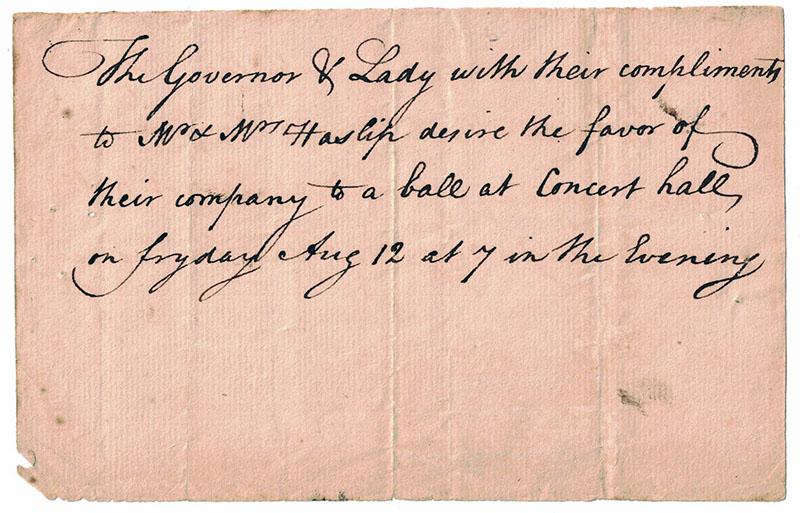 Correspondence Archive of Massachusetts Governor Increase Sumner (1771-1792)