Ella Napier Lefroy. The Man's Cause (1899). First edition.
Lefroy, Isabella ("Ella") Napier (1854-1919). The Man's Cause. London: John Lane, 1899. First edition. 343 p.; 20 cm. A bright, tightly bound copy in original cloth. 
     A novel on woman's rights by the Scottish author who wrote also under the name E. N. Leigh Fry. Insisting upon an equal moral standard for the sexes, both before and after marriage, the novel does not stint in its adumbrations of masculine depravity, nor does it shy from limning the melodramatic consequences for women who have suffered from the social hypocrisies of the sexual double standard. Among the book's many delights is an almost explicitly Hegelian approach to mores: "truths" become reified as conventions that displace the old truths and give rise to new ones in a continuous cycle of progress. Contemporary reviewers were struck by the incongruity of the book's modern design. "The sprightly and somewhat flippant presentment of a lady in yellow, lolling against a 'high art' blue background, that adorns the cover," remarked the London Daily News (30 Sep 1899) "seems scarcely to suggest such a serious affair as 'a novel with a purpose.'" Highly recommended for readers of the novels of Sarah Grand, the plays of Henrik Ibsen, and the poems of Lord Tennyson, who wrote in The Princess: "The woman's cause is man's: they rise or sink / Together, dwarf'd or godlike, bond or free."
Recommend this product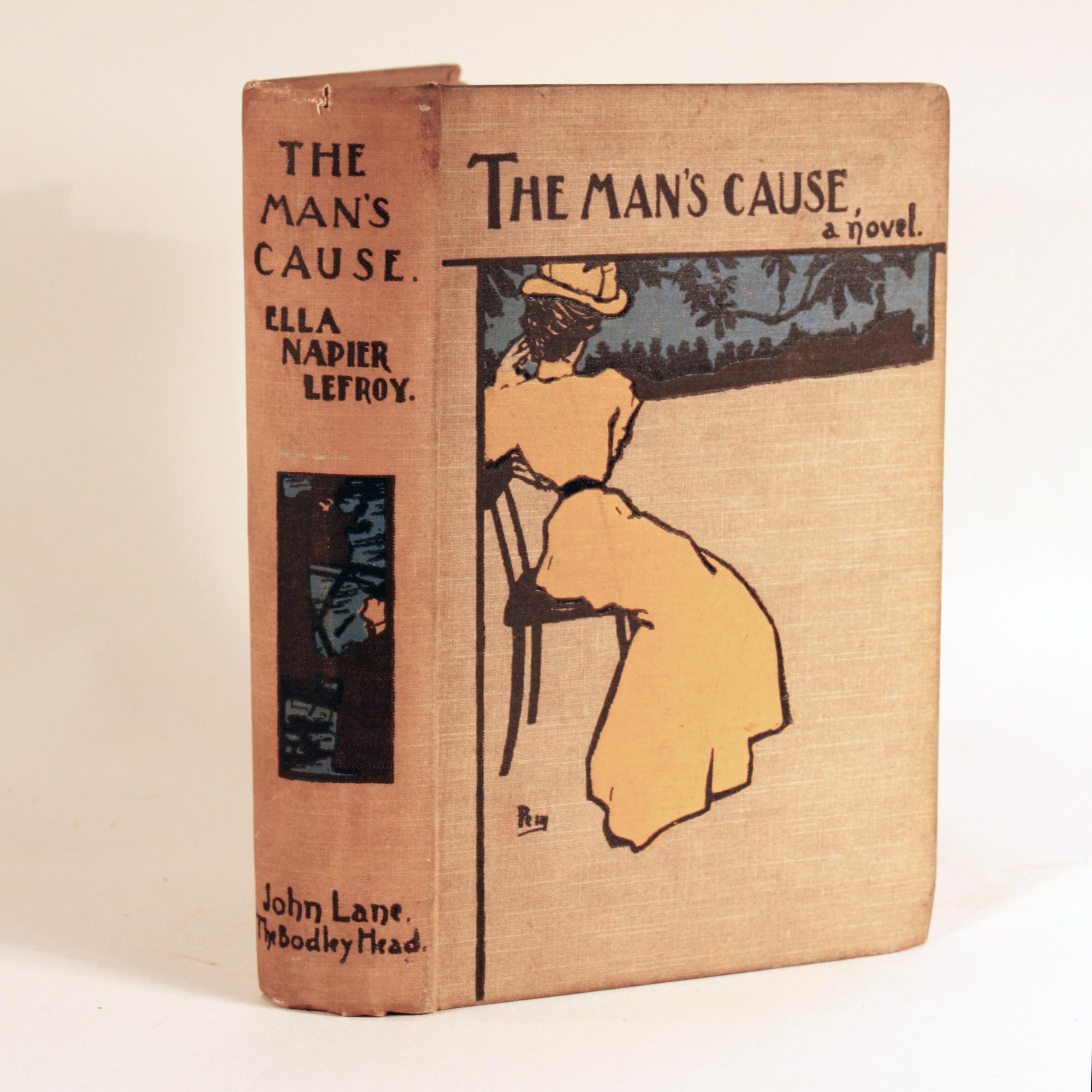 Ella Napier Lefroy. The Man's Cause (1899). First edition.