Rhode Island minstrel
Banks, Gus [George Ellery Crandall] (1864-1914). Coleman and Heagler Minstrels. Gus Banks, Monologue Artist, Comedian. Cincinnati: Donaldson Litho Co. [ca. 1895]. Poster, 91 x 34.5 cm (28 3/8 x 13 5/8 in.). Thins to verso, marginal tears, lined.
     A striking poster of the comedian Gus Banks in blackface on tour with the Coleman and Heagler minstrels. Banks was the stage name of George E. Crandall, Jr.  He appears to have had only a brief career as a performer, but kept a hand in the profession by publishing a series of joke books in the early 1900s. Neither the company nor the performer appear in histories of performance, but we have been able to piece together his history through census information and contemporary publications.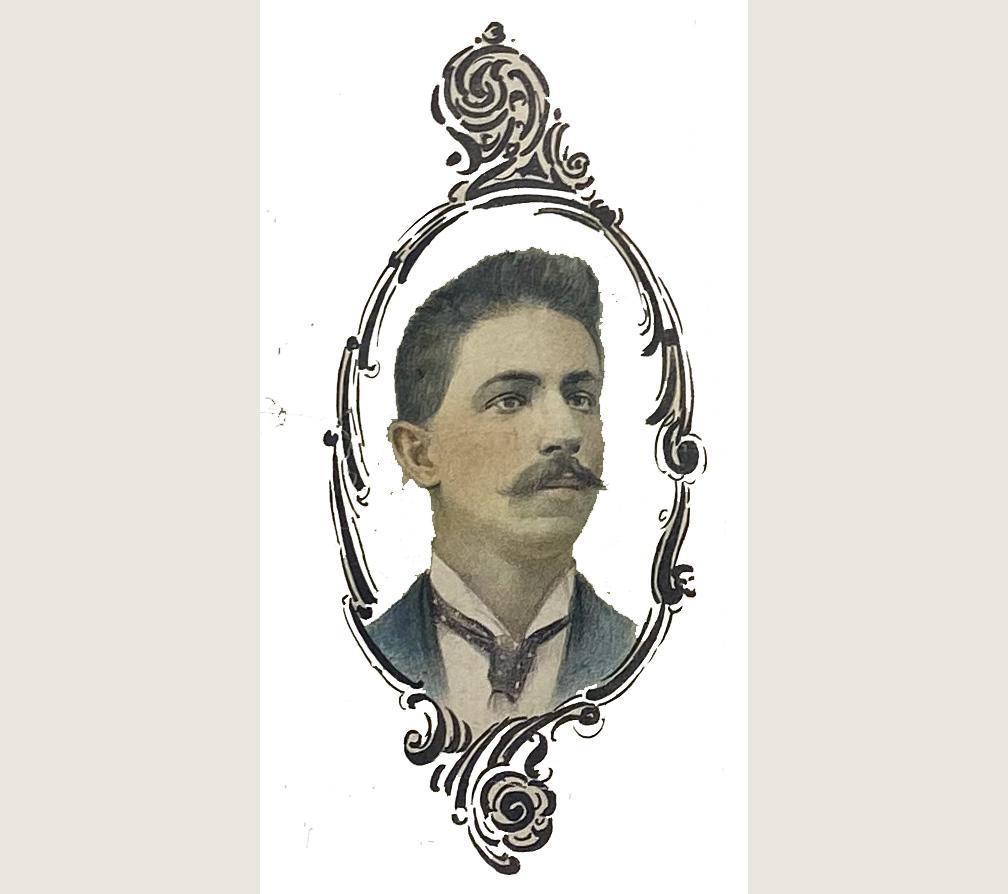 Born on 26 November 1864, Crandall grew up in Providence, Rhode Island, where father worked as a laundryman, which also employed Crandall's two elder siblings. Crandall's brother Elroy would eventually take over the family business , but George Crandall struck out on his own.
      He first appeared under his stage name of Gus Banks in July, 1885, when he was touring Kansas and Nebraska with Tufts & Berry Mammoth Minstrels. He "will make you laugh whether you want to or not," according to the Seneca, Kansas, Courier Tribune. A puff piece in a Nebraska newspaper offered his origin story: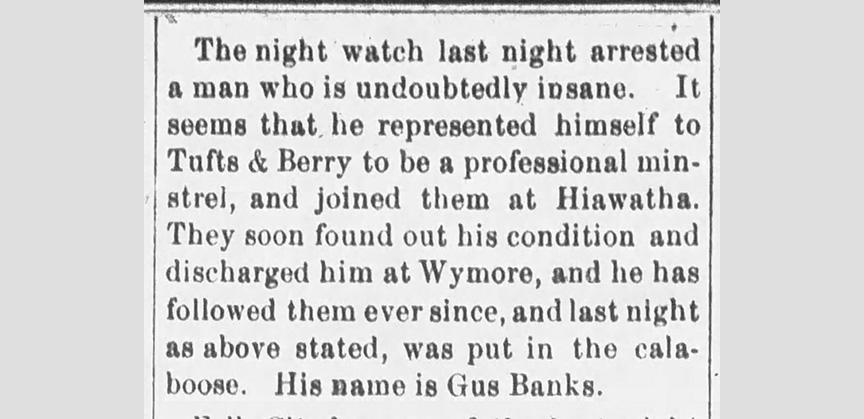 Falls City Journal [Nebraska], 14 August 1885, p. 5.
     The portrait offers a fine portrait of Crandall in costume, with many notable details. Remark, for example, the moustache hidden behind the burnt cork. Gus Banks's attire, from his mashed cap to his high collar and loud jacket buttoned at the top, to his shoes and spats, emphasize his clownish nature, as does his posture, shoulders back, belly forward. His accoutrements -- cigar, gaudy ring -- add to the giddy spectacle. The inset portrait, ornately framed, serves to emphasize that Gus Banks is a character distinguished from the actor himself, a man of elegance and reserve, modestly dressed.
     Over the next decade following his debut, Crandall seems to have bounced from gig to gig. In June 1889 he was performing as Gus Banks with a variety ensemble in Minneapolis.  He performed solo in Boston during the summer of 1891. "Next season he is to go on the road with Adele Lytle, a bright variety star," announced the Globe, but Lytle never seems to have appeared again. In February 1892, he was at Bell's Dime Museum in New Haven, Connecticut. His song, "Never in a Case Like This," appears in a Barnum & Bailey publication of 1893. January 1895 found him appearing as part of two different ensembles appearing at Harry Davis' Eden Musée and Family Theatre in Altoona, Pennsylvania, and the Wonderland Musée Theatre in Wilmington, Delaware. He joined Coleman & Heagler Minstrels later that year.

Providence Street Directory, 1905
     Coleman & Heagler appear in newspapers, chiefly in the midwest, between 1895 and 1901. But by 1900, Crandall had returned to Rhode Island, living at first with his mother at 221 Lockwood Street, and working as a lampwick salesman. Moving to 190 Dudley Street, he worked at 209 Pine Street as a manager for the Wonder Churn Distribution Company – an appropriate business for the son of a laundryman.



New York Clipper, February 1902, p. 1080.
     Pursuing a second career in sales did not mean Crandall had forgotten his earlier life. Soon after returning to Providence, he began issuing an occasional publication, Banks' Ideas, a collection of comedy routines and performance advice advertised to  the trade. He issued eight numbers by 1905.

New York Clipper, December 1905
     Crandall occasionally returned to the stage to perform locally. A 1907 notice in Billboard records his appearance in Central Falls, Rhode Island. This poster from his glory days came from a Rhode Island estate and was likely from Crandall's own collection. No other copies have been recorded.

Billboard, 6 July 1907, p. 24.
References
1880 United States Federal Census
1900 United States Federal Census
Barnum & Bailey Greatest Show on Earth Songster. New York:  Dick's Publishing House, 1893.
"Bell's Dime Museum," Morning Journal-Courier (New Haven), 10 February 1892.
Bowditch, J. Browne. Rhode Island industries and industrial opportunities: Part 3 of the annual report for 1906 ... Providence, R.I.: E.L. Freeman Company, state printers, 1907.
"First of the season," The Appeal (St. Paul, Minnesota), 10 June 1889.
"Gus. Banks," Courier Tribune (Seneca, Kansas), 31 July 1885, p. 3.
"Shots are truly wonderful," Boston Globe, 1 July 1891, p. 12.
"The Opening Attraction," Portsmouth Daily Times (Ohio), 3 September 1895.
Providence City Directory, 1905-1914
Providence Street Directory, 1905.
Tuftsand Berry's Mammoth Minstrels Songster. New York: New York Popular Pub. Co., [1885]
[Untitled], Falls City Journal [Nebraska], 14 August 1885, p. 5.
"Wonderland Musée Theatre," Wilmington Daily Republican, 22 January 1895.
---
Recommend this product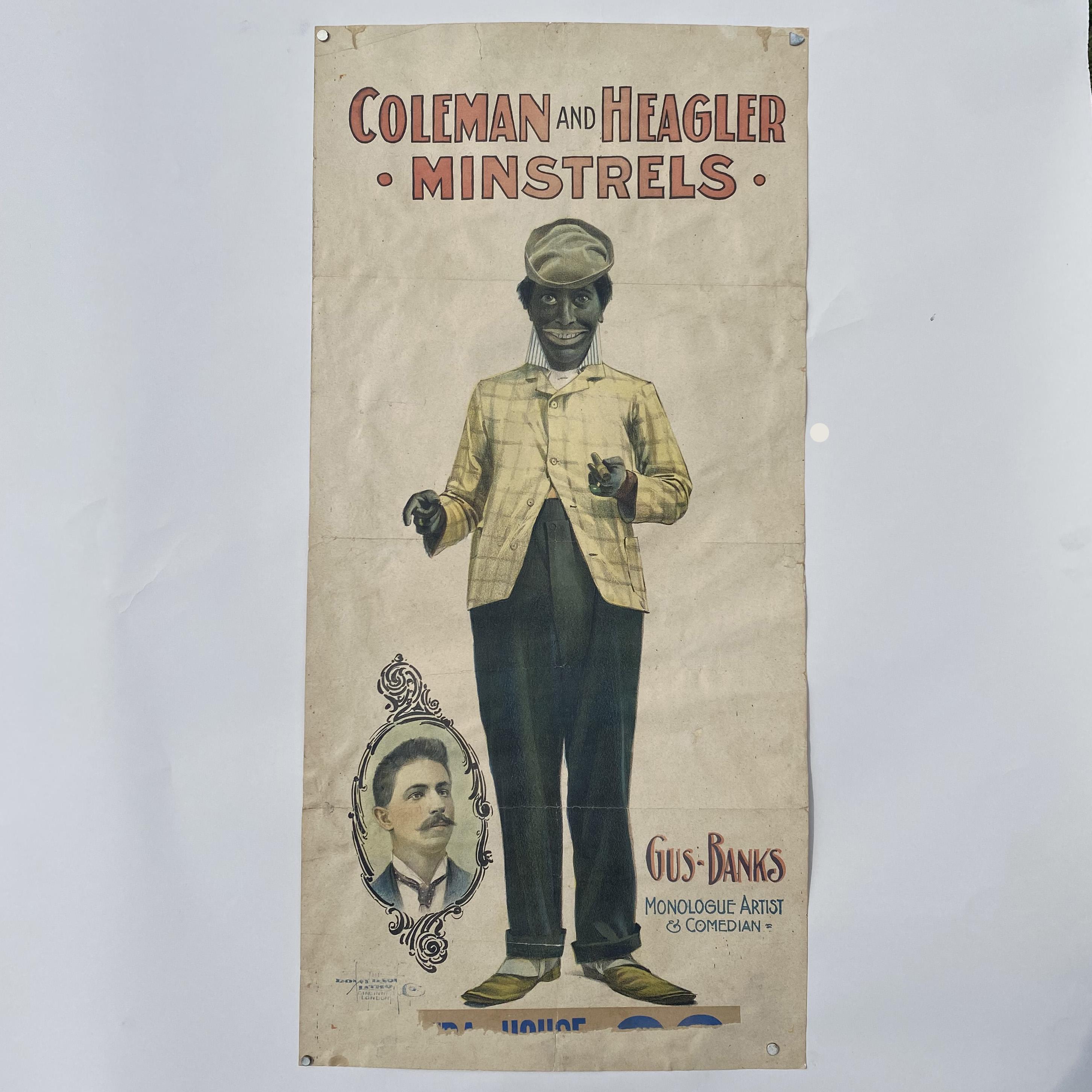 Rhode Island minstrel