A Handsome Monkey
Wu Cheng'en. Monkey: A Folk-Tale of China. Translated by Arthur Waley. New York: The John Day Company, 1943. First American Edition. [4], 306 p.; 22 cm. A fine copy in a fine dustwrapper.


Review copy, with publisher's slip laid in.
     A beautiful copy of this influential translation of Journey to the West, the classic picaresque tale of the Ming dynasty. One of the four great classical novels of Chinese literature, the works has been widely popular in the Anglophone world as well, praised and imitated by Beat poets and fantasy novelists alike. Winner of the 1942 James Tait Black Memorial Prize, Waley's translation has been in print continuously since its initial publication. Hu Shih contributes an introduction to the American edition not present in the British.
Recommend this product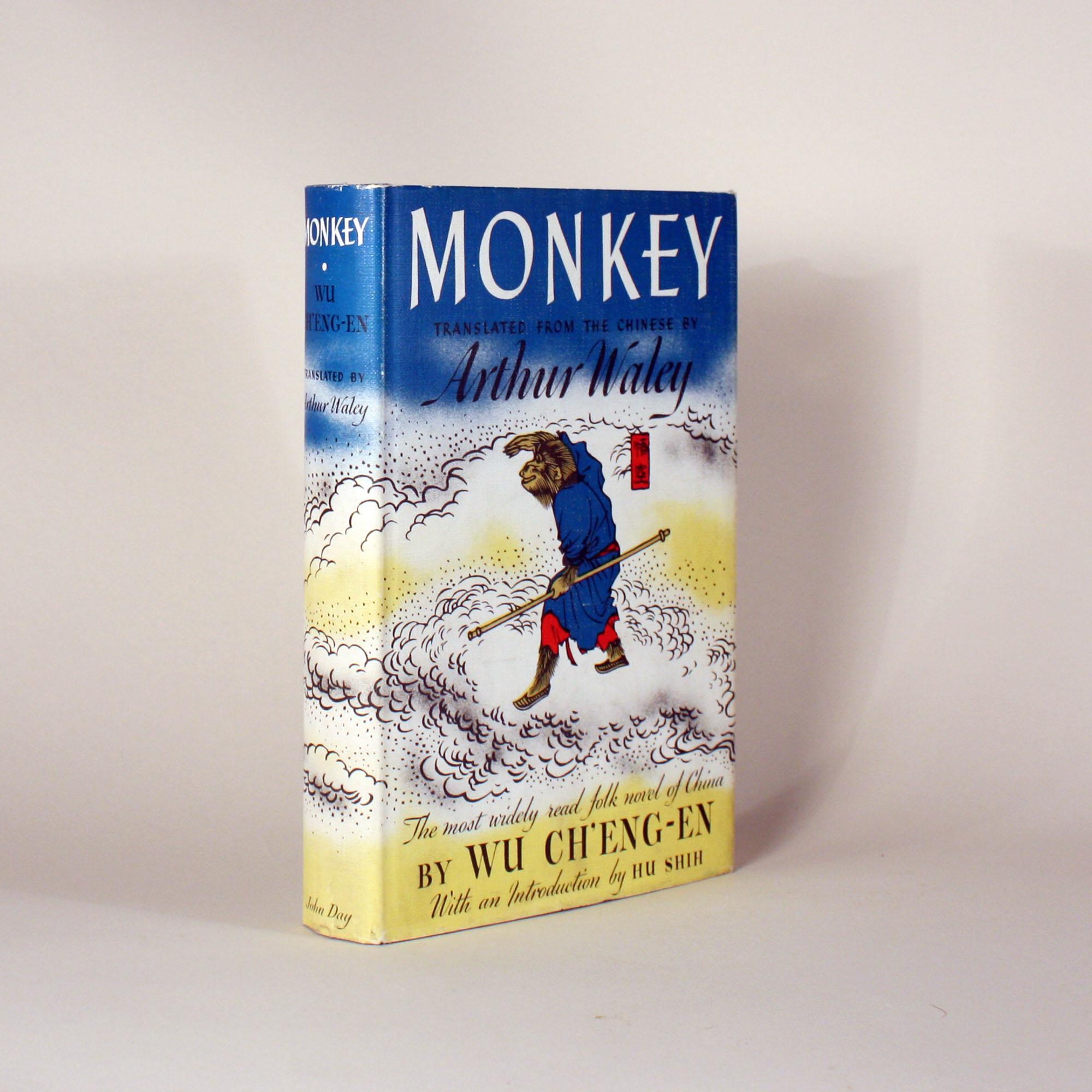 A Handsome Monkey