Anarchist Modernist Manifesto
Weichsel, John.Cosmism or Amorphism [New York: Alfred Stieglitz, 1913]. 14 p.; 31 cm. First edition. Original grey wrappers printed in black. Some chipping of wrappers at edges, but otherwise fine and unopened.
A manifesto in celebration of abstract art, published as offprint from Camera Work, no. 42-43 (April/July 1913), pp. 69-82. The anarchist John Weichel (1870-1946), born in Poland and educated at NYU, chaired the Department of Mechanics and Drafting at the Hebrew Technical Institute. In 1915 he founded the People's Art Guild, which sought to teach aesthetics to the masses, and thereby help artists to thrive (was it the artsy.net of its day?). As he noted in a circular letter, "The constantly growing number of artists and the predominant poverty among them, make it increasingly difficult for the present small circle of art patrons to bear the economic burdens of our art problem."
In this essay, Weichel extends Wilhelm Worringer's defense of empathy over mimesis,   and offers a riposte to Kandinsky's theosophical atmospherics.  Materialist cosmism rejected both naturalism and spiritualism in favor of an aesthetics of style and a focus on form that was to be developed expressively rather than treated as secondary to the artist's spiritual state. Through cosmism – stylistic self-expression – artists would invent new art forms, transcend socially imposed aesthetic values and nationalist traditions, and participate in the recreation of the world. Rather than the work of art being the product of mystical processes, it was to serve as material foundation for expressive abstraction and transcendence. Adolf Wolff and Elie Nadelman were among the artists inspired by Weischel's vision.
Very scarce. OCLC locates two copies, at the NYPL and the National Library of Israel.
Sources
Allan Antliff, Anarchist Modernism: Art, Politics, and the First American Avant-Garde (Chicago, 2001)
Gail Stavitsky, "John Weichsel and the People's Art Guild," Archives of American Art Journal 31, no. 4 (1991): 12-19
---
Recommend this product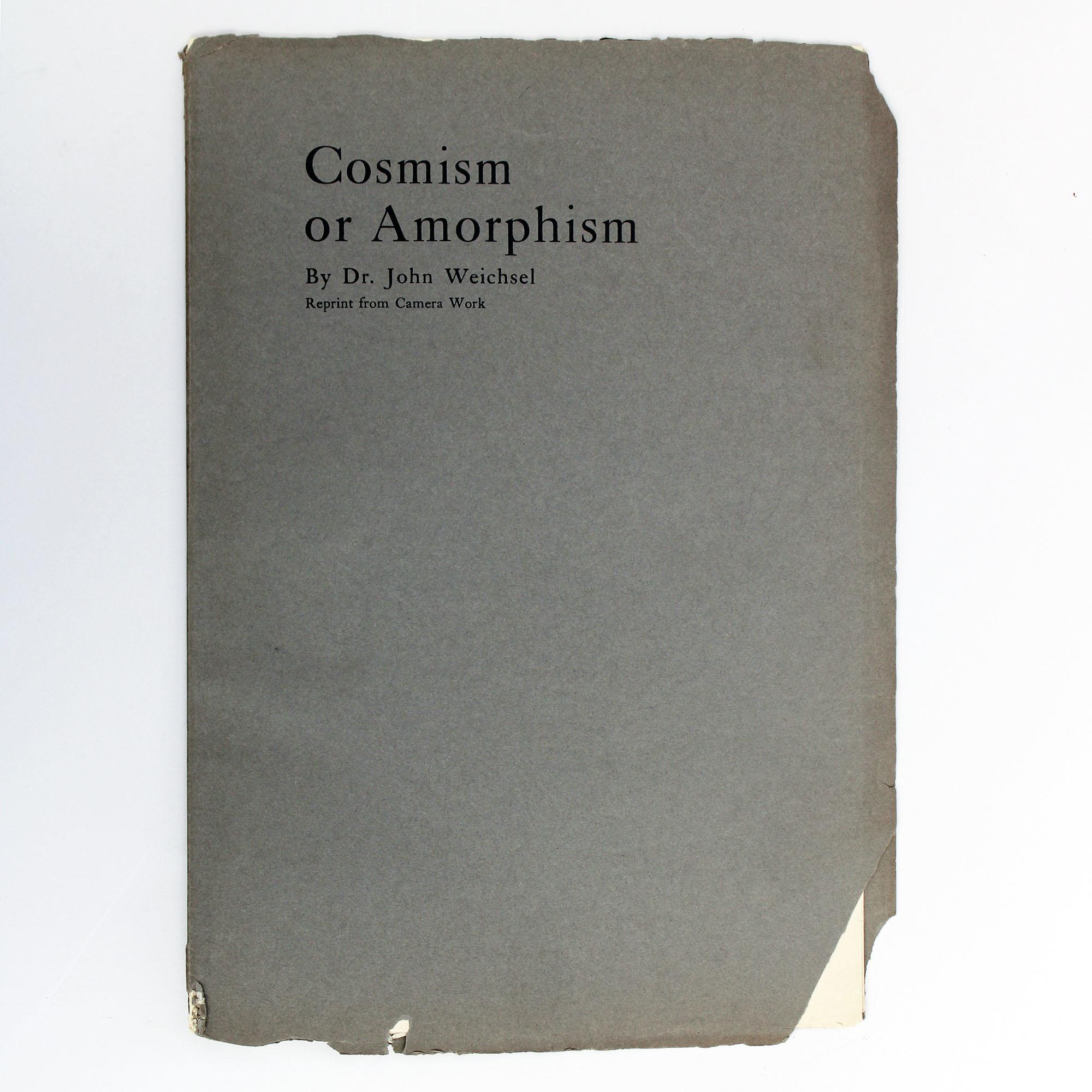 Anarchist Modernist Manifesto