Distributing bibles in Texas and Mexico
Powell, William D[avid] (1854 – 1934) and G[eorge] J[ames] Johnson (1824 – 1902). Correspondence archive. 10 letters from Johnson to Powell, 1882 to 1883, with 3 additional pieces correspondence addressed to Powell, 1883 to 1886. 25 pp. total. Very good condition.


     An interesting collection of correspondence addressed to William D. Powell of the American Baptist Home Mission Society as he was transitioning from his position distributing bibles and establishing Sunday schools in Texas to a new assignment as a missionary in Mexico under the auspices of the Southern Baptist Convention. The letters offer insight into the finances and logistics of colportage in Texas, and offer a glimpse into the spread of Protestantism in Mexico.
     W. D. Powell and his wife Florence were pioneer missionaries to Mexico with the American Baptist Home Mission Society, among the first to sow a Bible-based evangelical Protestantism in a country where the Catholic church had sunk deep roots. Initially based in Texas, where Powell established 88 Sunday Schools in two years, he made occasional forays to Mexico before moving there in 1882 to establish a mission in Saltillo, Coahuila under the auspices of the Southern Baptist Convention.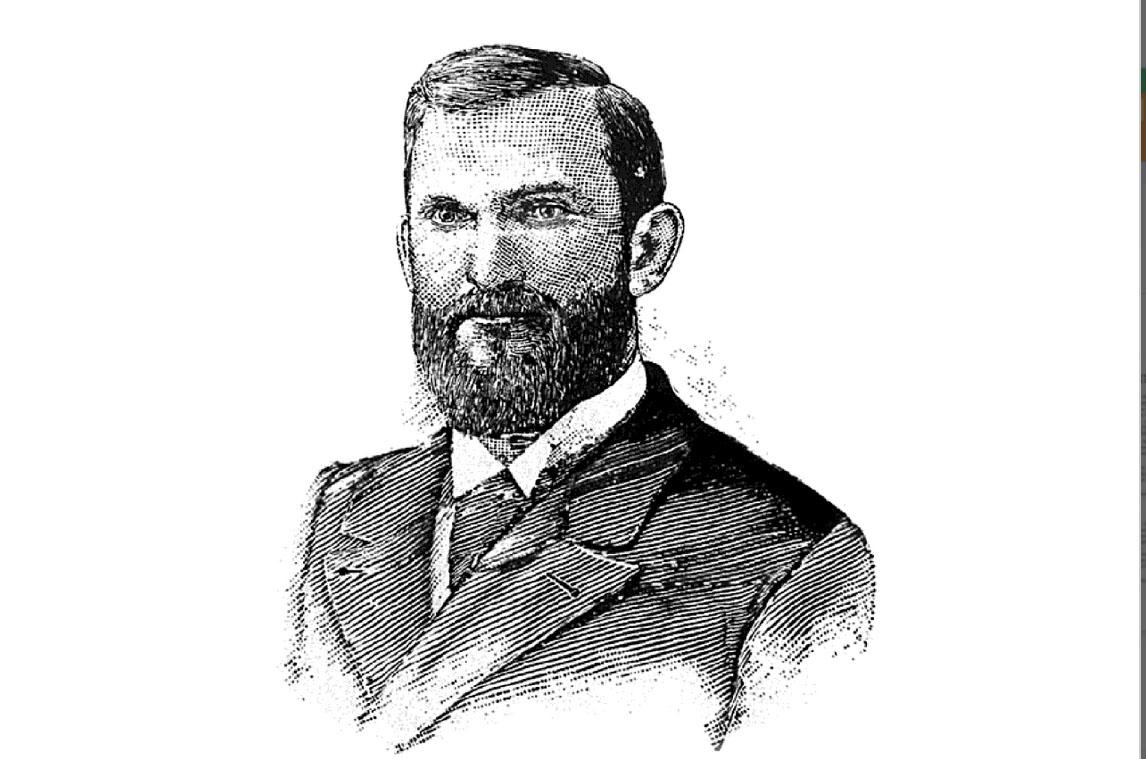 William D. Powell in the 1880s
     The Powells knew they would encounter violent opposition. John O. Westrup (1840 – 1880), who had preceded them in the field, had been violently murdered. "He was killed and stripped of his clothing and his body was mutilated and pitched upon a 'Spanish dagger' (a Yucca Palm tree) and left there," Powell reported. Traveling widely, the Powells established the Primera Iglesia Bautista and the Madero Institute for Girls, while building relationships with President Porfirio Díaz and local officials. "He was an untiring missionary," remarks his colleague Alejandro Treviño. "Gifted with vigor and strength he was able to ride horseback through the mountains of Mexico. It is incredible what Powell and his Mexican colleagues were able to accomplish in a relatively short period of time." In 1898, after what Powell nonchalantly called "several stirring adventures," he returned with his wife to the United States, eventually settling in Kentucky to serve on the Board of Foreign Missions.
     These letters, chiefly from G. J. Johnson, the missionary secretary of the American Baptist Publication Society, date from the period of Powell's period of transition as he shifted his missionary activities from Texas to Mexico. "I am sorry for your decision," Johnson writes in the earliest of the letters here, "still we do not desire to be found fighting against God." 
     Much of the correspondence concerns the funding and coordination of bible distribution in Texas. Johnson's letters offer hints of competition for funding between Christian organizations in Texas, and there are several suggestive references to the "colored people of Texas." Predating any of the material in the Powell archive at the University of Kentucky, this small archive fills an intriguing gap in the record of this important figure.
Selected References
Anderson, Justice C. An Evangelical Saga: Baptists and Their Precursors in Latin America. Xulon Press, 2005.
Chastain, James Garvin. Thirty Years in Mexico. . El Paso: Baptist Pub. House, 1979.
Fuller, B. F. History of Texas Baptists. Louisville, Ky.: Baptist book concern, 1900.
Patterson, Frank W. A Century of Baptist Work in Mexico. El Paso: Baptist Spanish Pub. House, [1927]
Powell, William D. "Laying Foundations in Modern Mexico" in J. N. Prestridge, ed., Modern Baptist Heroes and Martyrs. Louisville, Ky.: World Press, 1911
Rees, Charlotte Harris. Courage, Endurance, Sacrifice: The Lives and Faith of Three Generations of Missionaries. Durham: Torchflame Books, 2016
Treviño, Alejandro. Cincuenta años en el ministerio. El Paso: Casa Bautista de Publicaiónes, 1937.
Recommend this product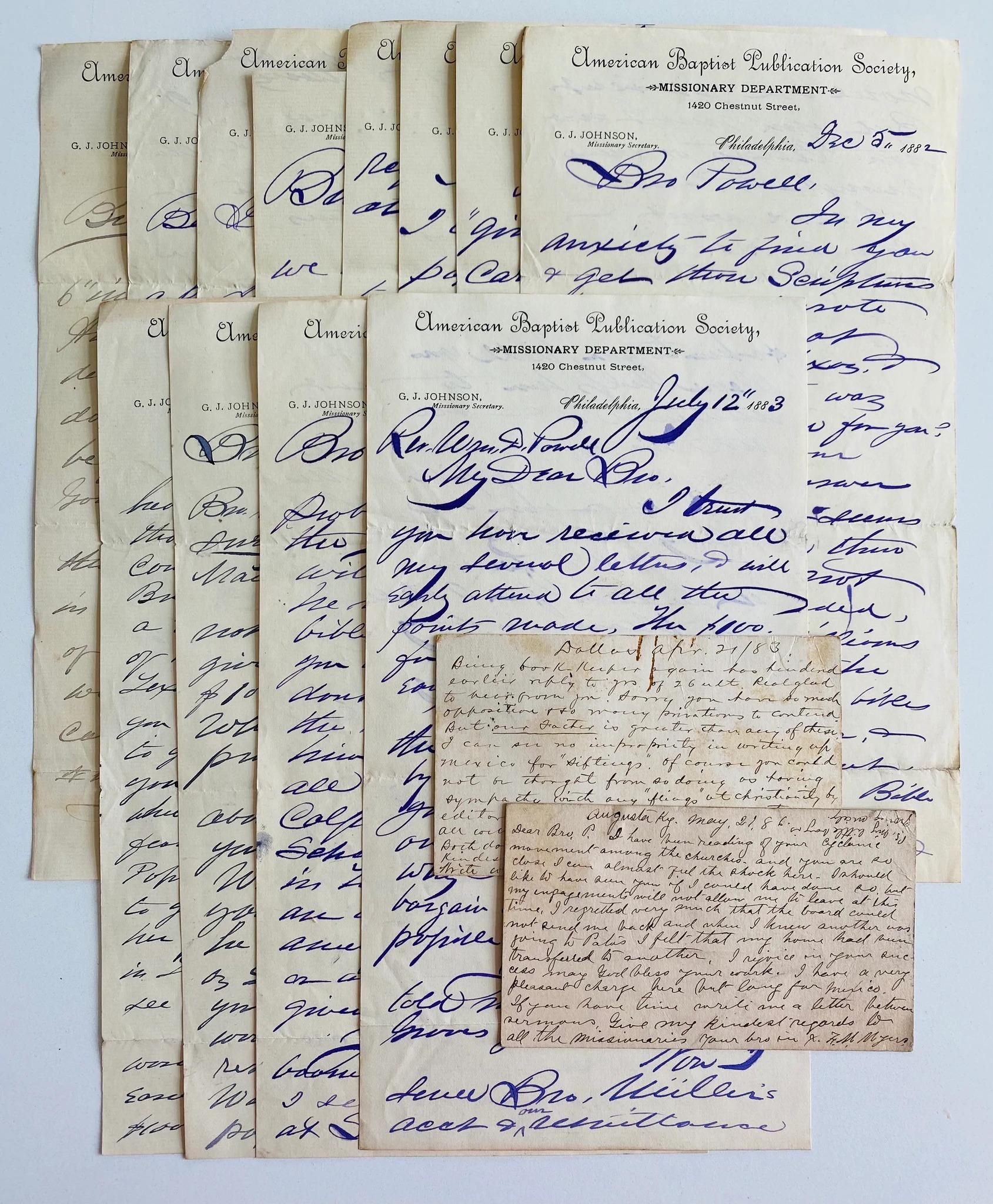 Distributing bibles in Texas and Mexico