Thomas HARDY. Poems of the Past and the Present (1901), First edition, Inscribed
Hardy, Thomas. Poems of the Past and the Present. New York: Harpers, 1901. First US edition. The spine of the book is quite darkened, but it is otherwise a very good copy, bearing the bookplate of the historian Francis Russell. In a custom slipcase.
Inscribed by the author to George Wyndham.
The American edition, printed on British sheets, of one of Hardy's most significant collections of poems, inscribed and dated in the year of publication. Wyndham (1863-1913) was an English politician and man of letters who contributed reviews to most of the major journals of the day, and was a close associate of such figures as Chesterton, Belloc, Kipling, Rodin, and Cecil Rhodes. He distinguished himself during the Boer War as financial secretary of the War Office. This would have made him an especially sensitive reader of this volume, which includes such lyrics as "Souls of the Slain" and "The Dead Drummer" – "the best war-poems ever written" according to Edmund Gosse. 
An interesting association copy of an important book.
---
Recommend this product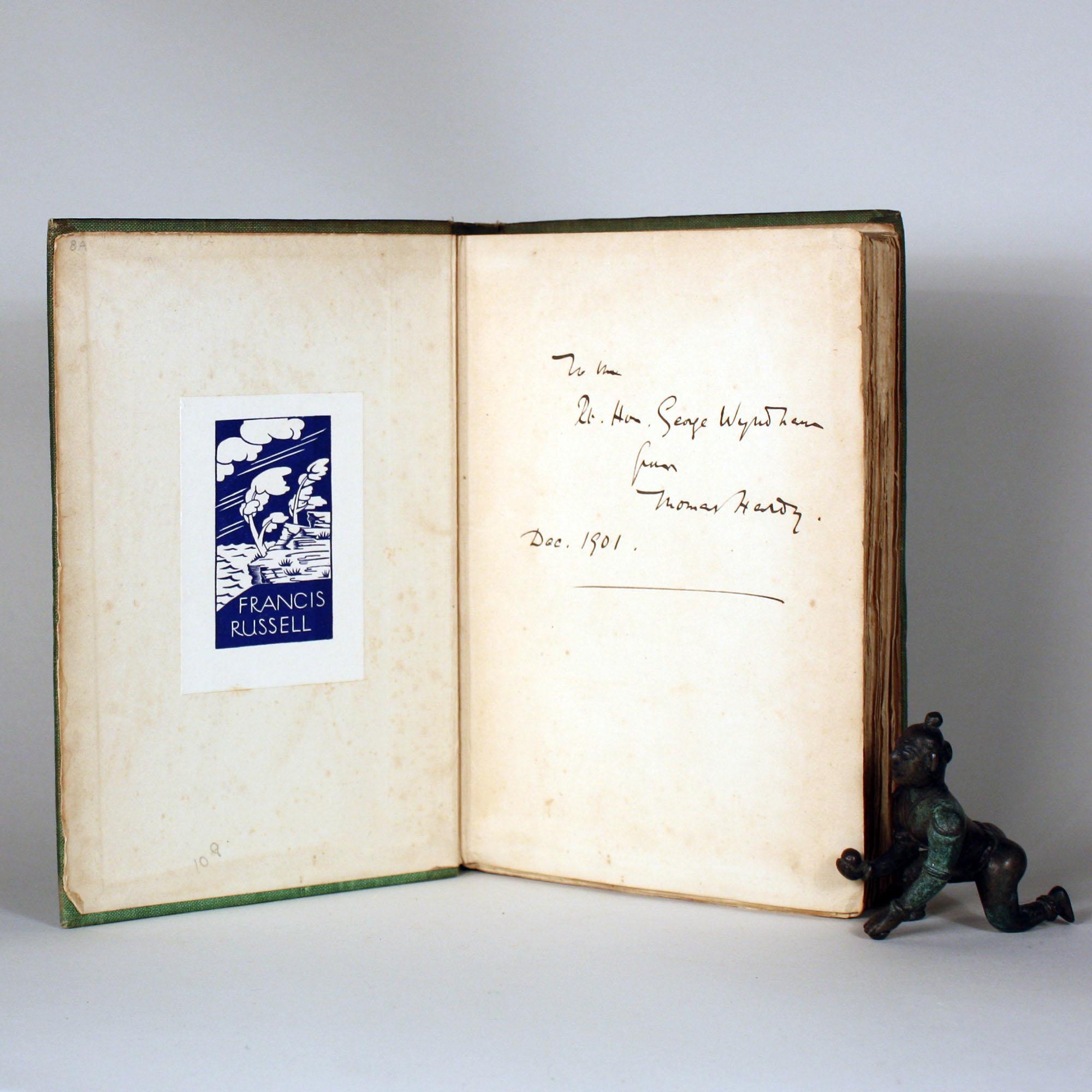 Thomas HARDY. Poems of the Past and the Present (1901), First edition, Inscribed