Stefan Zweig. Nine letters to Felix Wittmer, 1930-1937
Zweig, Stefan (1881 – 1942). A file of nine typed letters to the writer Felix Wittmer (1902 – 1985). 13 pp. total, with holograph corrections and signatures in blue or purple ink, Salzburg and London, 1930 – 1937.  Two of the letters to Wittmer (#1 and #4) are present only in facsimile. The letters are accompanied by translations into English by Wittmer, with his annotations, a letter from Wittmer to the autograph dealer James Lowe, and a 1980 copy of an earlier photograph of Zweig in sepia, probably supplied by Lowe.
              An important personal correspondence between one of the greatest Austrian writers of the interwar period and his younger contemporary. Avuncular in tone, Zweig's earlier letters offer constructive feedback on Wittmer's writing and responses to the latter's editorial queries – Wittmer reviewed works by Zweig in several journals, and prepared an annotated edition of Zweig's collection of historical miniatures, Sternstunden der Menschheit (Prentice Hall, 1931). Zweig's later correspondence supplements literary conversation with reflections on the political calamities unfolding about them. Hitler's rise would force both men into exile.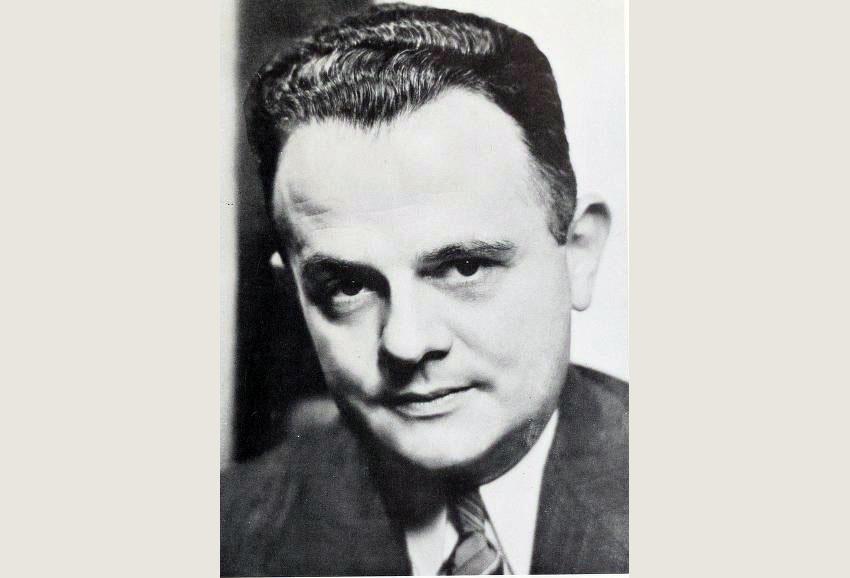 Felix Wittmer, 1941 
(from La Campana, New Jersey State Teacher's College yearbook, 1941)
Born in Mannheim, Germany, Felix Augustus Wittmer (1902 – 1985) began working as a journalist while he was in his teens. In 1924, he received his doctorate from the University of Munich with a dissertation on the poetry of Julius Mosen. He came to teach in the United States as a visiting professor shortly afterward, with posts at the University of Illinois and Washington and Jefferson College in Pennsylvania.  An incident back home would make the stay permanent. Wittmer had returned to Germany in 1932. Vigorously opposed to Nazism, he spoke against Hitler at a packed lecture hall in Stuttgart in December 1932. Several weeks after Hitler was appointed chancellor, his partisans physically attacked Wittmer. The young writer fled Germany in March 1933, going first to Paris then Spain before returning to the United States in 1934 to accept a post at New Jersey State Teachers College (now Montclair State University). In a letter included here dated 11 September 1933, Zweig wrote Wittmer in Paris to express his sympathy and offer his help:


It was both surprising and terrifying that you, who through your American connexions seemed secure, also have been caught up in this calamity . . .  I'd be happy to help you somehow, as I do not lack in connections . . .  I feel this obligation strongly, for the immense blow has hit me only inwardly, and has lamed the will to write. . . . Soon my turn also will come...


Indeed, Zweig's time came sooner than he might have expected. He and his wife were Jewish, and they found the climate in Europe to be insalubrious. In 1934, the pair moved from Salzburg to London, where Zweig resumed his correspondence with Wittmer. In 1935, the two writers met in New York, not for the first time. The correspondence ends in 1937, perhaps due to domestic upheaval: Zweig was divorced in 1938. In 1940 he and his new wife moved to Brazil, where two years later despair at the state of the world overtook them. Rather poignantly, his letter to Wittmer draws the comparison between modern politics and madness.
"To explain our Europe abroad in America as it really is has become a necessary duty," Zweig writes, "though such a report must suspiciously resemble a medical description of a mental patient."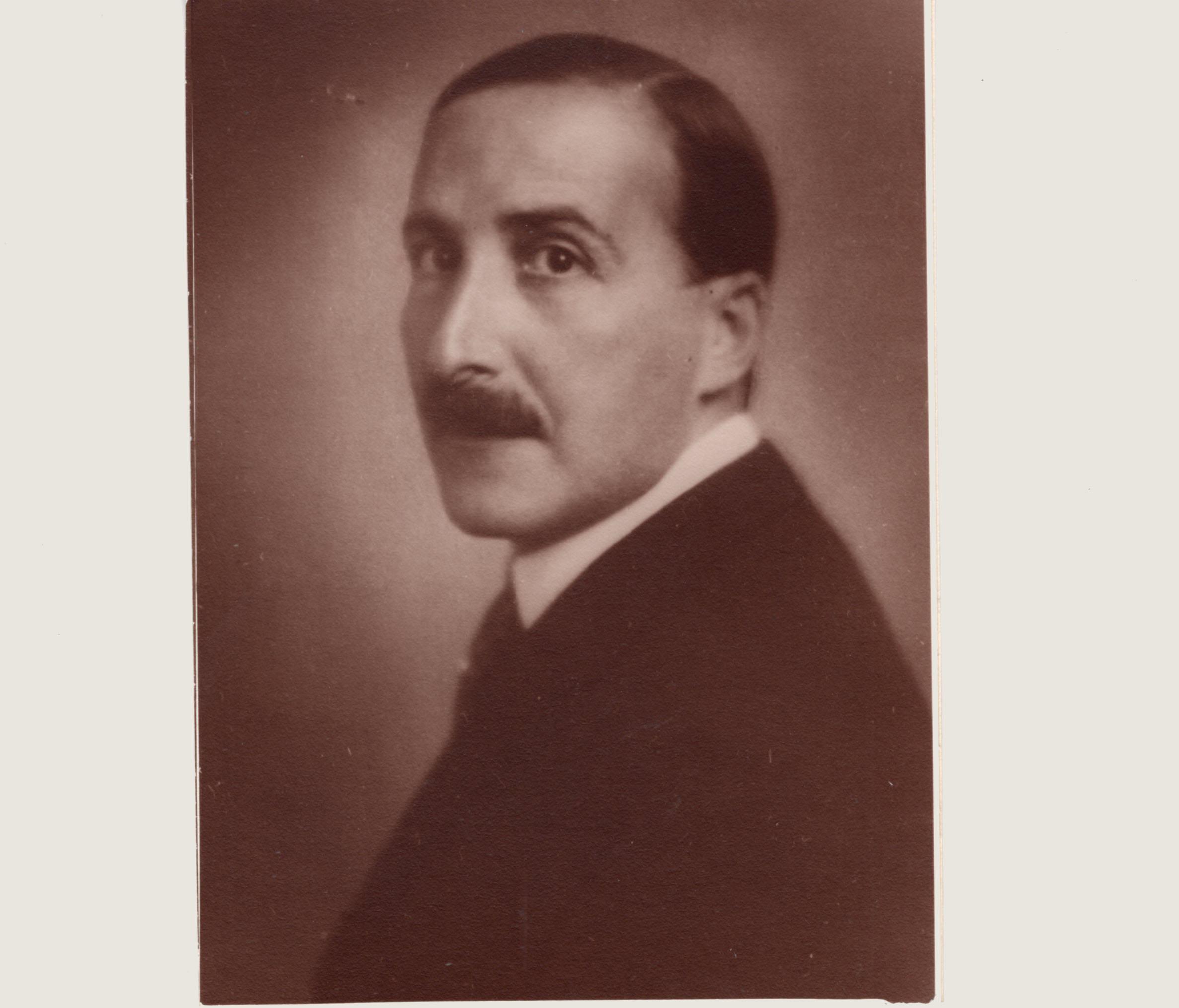 Stefan Zweig, circa 1927
Like Zweig, Wittmer was a public intellectual and published across several genres. His books include volumes of poetry and drama, as well as works on history, literature, and contemporary politics. He lectured widely, published reviews of works in German, and prepared textbook editions of several literary works, including Zweig, Thomas Mann, and Friedrich Schnack. While offering encouragement for Wittmer's efforts at poetry and drama, Zweig waxed most fulsomely for his historical writing. Praising Wittmer's Flood-Light on Europe: A Guide to the Next War (Scribners, 1937), Zweig writes:
"I do not recall any political book which exposes in such shattering and exciting manner the contrast between words and deeds, propagandistic lies and the bloody truth."
The original letters, in German, are accompanied by Wittmer's typed English translations, prepared most likely at the time of their original sale to the dealer James Lowe in 1977. Some of the translations include Wittmer's notes offering historical and autobiographical commentary to place the letter in context. Of nine original letters (numbered in pencil at the head of each), seven are present in the original, each signed by Zweig. Letters number 1 and 4 are lacking. Lowe evidently sold them separately: we have traced number 4 (dated 6 Jun 1931) to the Fuld collection at the Morgan Library. All nine letters, including the two missing originals, are present in photocopy, so the full correspondence is preserved. A letter from Wittmer to Lowe (March 5, 1978) offers some context and a strong taste of his distinctive personality.
An intriguing correspondence illuminating the lives of Zweig and his acolyte during a time of tumult.


SELECTIONS FROM THE CORRESPONDENCE


1. Salzburg, October 15, 1930 [2 pp., photocopy]: ". . . You demonstrate an uncommonly strong sense of architecture in the poems, and so far your visual talent exceeds your acoustic, musical talent. I think I express myself correctly when I say that the poems march ahead in a strict, serious, harmonic step, but they never sway, dance, and glide . . . ."
2. Salzburg, November 17, 1930 [1 p.]: "I hasten to answer your friendly letter to explain the disagreements and inaccuracies in the matter of [Johann] Sutter [one of the subjects of Sternstunden der Menschheit]. . . . I repeat with pleasure and in full honesty that these poems give you even a stronger public profile than your prose, and the cognoscenti would certainly welcome such a book. . . ."
3. Salzburg, [November 17, 1930 ?] [2 pp.]: ". . . you refer to a few historical errors in my sketch "The discovery of Eldorado," errors which I neither can nor wish to minimize, because at the time I wrote it no exact source material on Suter was available in Europe . . .  When, four years ago, inspired by Blaise Cendrars' book, I wrote this essay, Suter's personality was wholly unknown. . . ."
4. Salzburg, June 6, 1931 [1 p., photocopy]: ". . . I only hope your academic work leaves you enough time for your poetry, of which we expect soon to have new and valid examples. In the meantime I am working on a novel, but it will take time before it's completed and ready for the printer. . . ."
5. Salzburg, September 11, 1933 [1 p.]: "It was both surprising and terrifying that you, who through your American connexions seemed secure, also have been caught up in this calamity . . .  I'd be happy to help you somehow, as I do not lack in connections . . .  I feel this obligation strongly, for the immense blow has hit me only inwardly, and has lamed the will to write. As to the material aspects, the success of Marie Antoinette abroad for the time being is covering my expenses, but soon my turn also will come. ...
6. London, April 27, 1934 [2 pp.]: ". . . I am now reading the proofs of my biography of Erasmus. Yet, I have been able to become engrossed in your beautiful theater play! I liked it very much. . . . Since it would require immense optimism even to think about a performance in Germany, I recommend translations before offering it to any one. I do not know if you know the fine play, Liliom, by Molnar. In this one there is a transitional playing over into something higher, a sort of ascension to heaven. . . . What do you think of inserting some chansons, a Berceuse with variation, bitterly sentimental, somewhat in folksong style? . . .  In this way you'd add color and release tension into the sinister ending. Such concessions to the movie style are quite popular, give what the audiences expect, since they want both to be moved and entertained. . . . "
7. London, May 23, 1934 [1 p.]: ". . . As to your stage play, I'd suggest you leave it with an agent, perhaps at the new agency, which has set itself up at the Art Gallery of Bilier, Rue La Boëtie . . .  Anyhow, I expect to see you in America, in the fall."
8. London, October 22, 1934 [1 p.]: ". . . As to your novel I have made some contacts, but the foreign publishers' market in this field is limited, and therefore they are hesitant and slow in making decisions. In any case I shall return the manuscript,  but shall continue to inquire about opportunities."
9. London, May 31, 1937 [2 pp.]: "Many thanks for your book, which appears to me to be specially important, for to explain our Europe abroad in America as it really is has become a necessary duty, even though such a report must suspiciously resemble a medical description of a mental patient. . . . I do not recall any political book which exposes in such shattering and exciting manner the contrast between words and deeds, propagandistic lies and the bloody truth. . . ."
Recommend this product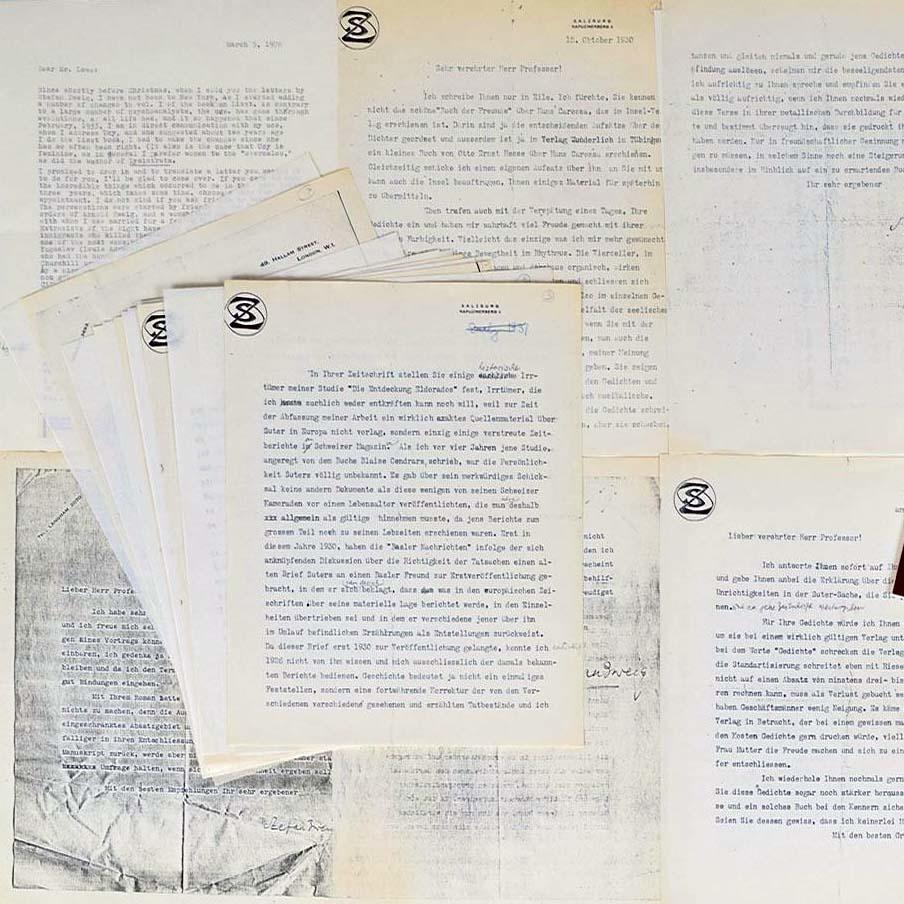 Stefan Zweig. Nine letters to Felix Wittmer, 1930-1937