Senator Albert J. Beveridge: an archive
Beveridge, Albert J. (1862 – 1927).  A small archive of correspondence, manuscripts, and other materials, ca. 1870 – 1930.  The papers are individually filed in a single archival box. 0.5 linear feet.


A small but intriguing gathering of material preserved by Catherine Beveridge (1881 – 1970) and passed down to her descendants.  Highlights include a letter from Beveridge to his parents on trying a case before the Indiana Supreme Court, a letter to McClure's on his experiences in the Old West, and two letters from Houghton Mifflin on Beveridge's biography of John Marshall, which would win him the Pulitzer Prize. Also included are manuscripts and typescripts relating to child labor, original photographs of him on parade with Theodore Roosevelt, his wedding invitation, political badges, campaign publications, and several biographical manuscripts by his friends and colleagues collected by Mrs. Beveridge.
The archive is organized into five series:
I. Correspondence
II. Manuscripts by Beveridge
III. Manuscripts on Beveridge
IV. Photographs
V. Personal and Political Ephemera
VI. Publications

Recommend this product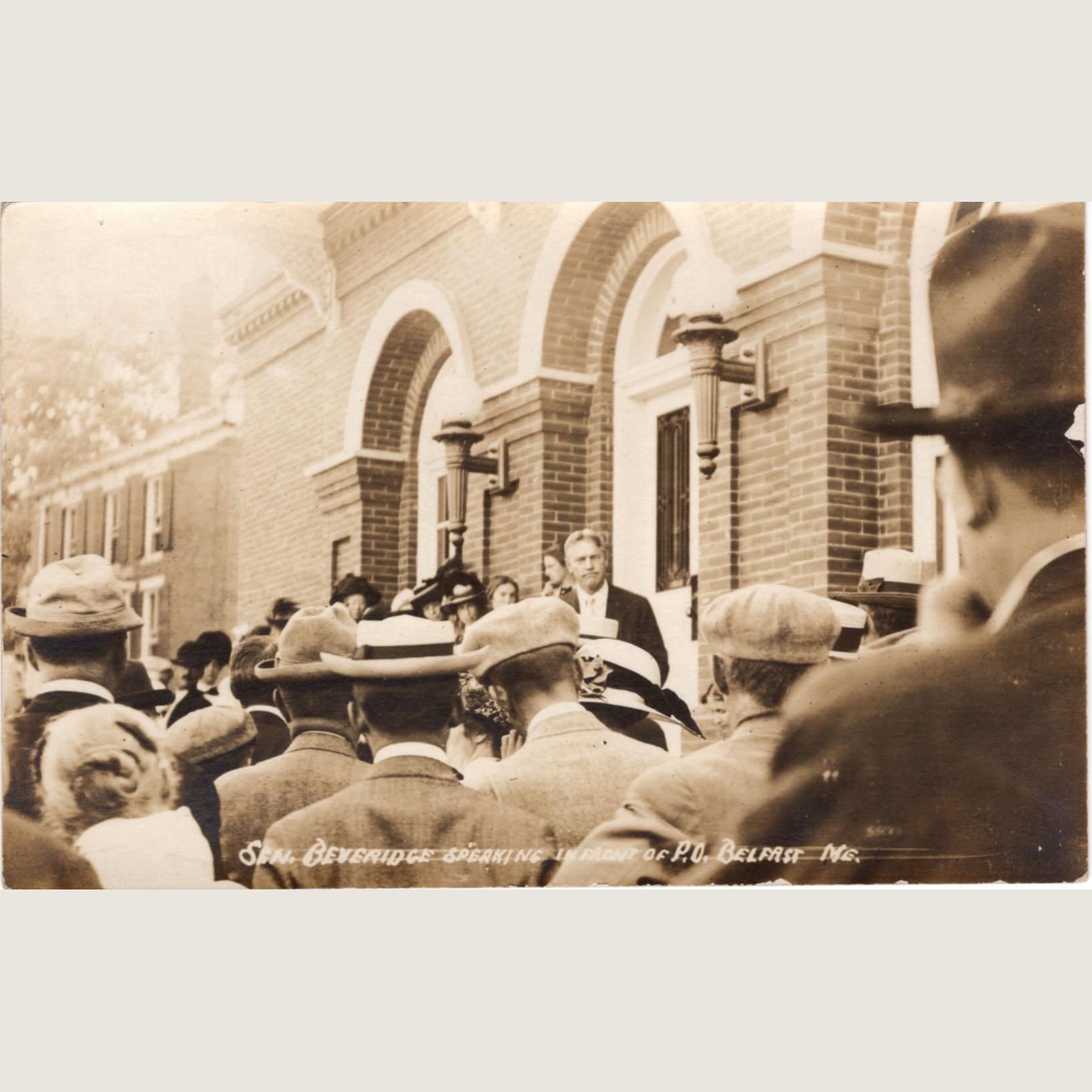 Senator Albert J. Beveridge: an archive