Image archive of a female street photographer in California, 1904-1908
Phillips, A[nita Emily] (1881-1936) [?]. An archive of photographs of street scenes in San Francisco, Los Angeles and elsewhere in California and Colorado, 1904-1908. 147 original images, each about 4¾ x 6½ in (120 x 165 mm). Housed in a modern three-ring binder.
     A fine collection of well composed and wonderfully detailed images by a photographer active in California at the turn of the 20th century, whom we have tentatively identified as Anita E. Phillips, hitherto unknown in the annals of photography.
     Most of the photographs are street scenes from Los Angeles and San Francisco, but there several from other points in California – San Jose, Santa Clara, Sonoma, Burlingame. There are also three from Colorado, and one from New York City. Printed on thin paper, we believe these are silver gelatin prints from plate glass negatives. Several on thick stock with white borders may be printed from large celluloid negatives. Every image is signed by the photographer as "A. Phillips" in pencil on the verso. Some of the photographs are dated, with dates ranging from 1904 to 1908. About two-thirds of the photographs are identified on the reverse, with the descriptions ranging from laconic ("SF") to detailed ("Broadway / looking South / Taken from 1st Street / L. Angeles Cal / Apr. 1908").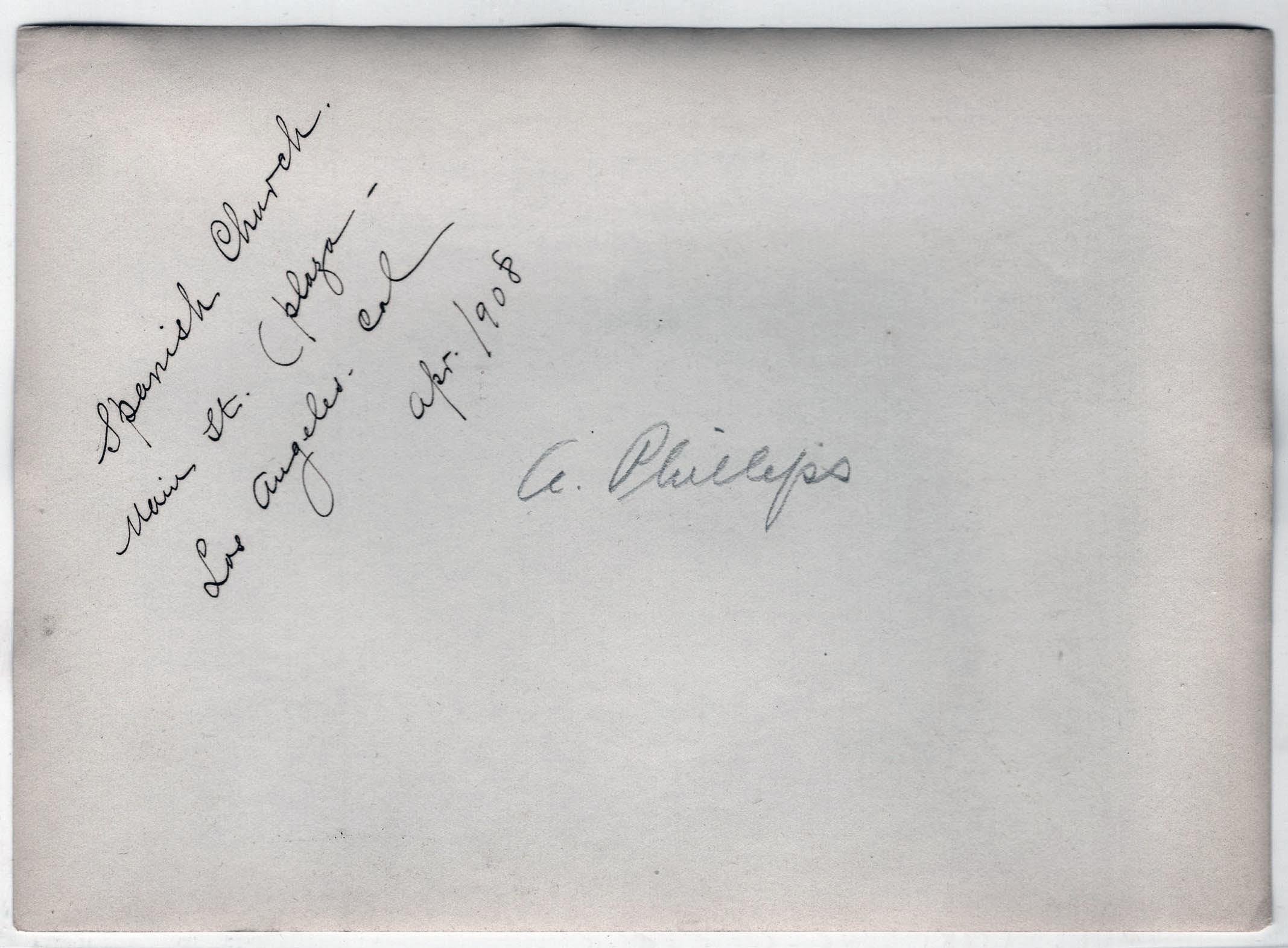 Sample verso: each of the images is signed, and many are identified.


     The photographer signed her work as "A. Phillips." Having scoured the records and found no alternative possibilities, we have concluded that this is the Anita E. Phillips who is listed as a photographer in the 1906 Oakland directory. The fact that she gives her address as 1622 8th Street is also suggestive. This was the crowded home that she shared with her six other family members. There was no room for a studio; to be a photographer, she would have had to work the streets.*



Phillips listed as a photographer in Husted's Oakland, Alameda and Berkeley Directory for 1906, p. 387.
     Anita E. Phillips was born in 1881, the fifth of eight siblings. Her father, John Charles Phillips (1846-1915) emigrated from England in 1868 and lived in Nevada and Grass City, California, before moving to the Bay Area in 1882. He worked variously as a quartz miner, wharfinger (harbormaster), saloon keeper, stablekeeper, and watchman for the Southern Pacific railway. A glowing obituary suggests that he was well known among his contemporaries as a pioneer of Oakland, and a family photograph suggests their comfortable prosperity.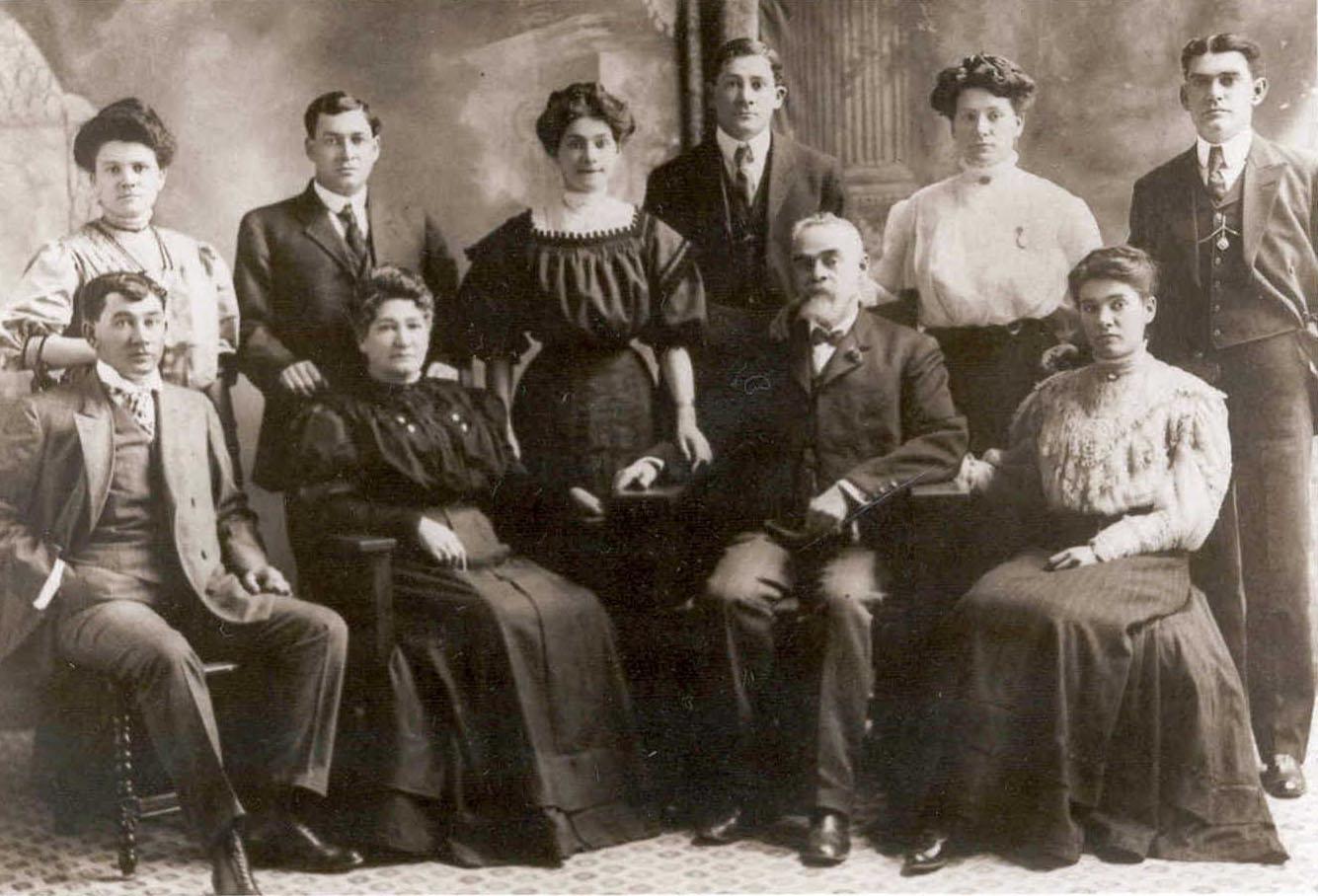 The Phillips family in an undated photo. Anita is seated in the first row at the far right (from Ancestry.com)


     Anita Phillips attended Heald Business College and evidently enjoyed swimming – a notice in the San Francisco Call from 6 June 1897 reads: "Little Miss Anita Phillips of San Francisco is spoken of as one of the pretty swimmers at the Coronado bathhouse." She graduated in 1898, and found work as a stenographer, living at home. In 1905, she was working for the Bartlett Springs Company on Sutter Street in San Francisco.  She was doubtless scheduled to go to work on Wednesday, 18 April 1906, the date the great earthquake struck the city.

Phillips listed as a bookkeeper in the Crocker-Langley San Francisco Directory for 1905, p. 1489.


     The photographs of the devastation wrought by the earthquake are some of the strongest images here, but there are but there are many other superb photographs as well, sharp, well composed images with great depth of field and surprising detail. A post-earthquake photograph of the Admission Day Monument has in the foreground a man in a derby examining a survey map. A woman with two young children clad all in white stroll down a dirt road in Los Angeles lined with oil wells. Men and women pack the benches in Golden Gate park to capacity. A train puffs down the middle of the road past the Maier & Zobelein Brewery in Los Angeles.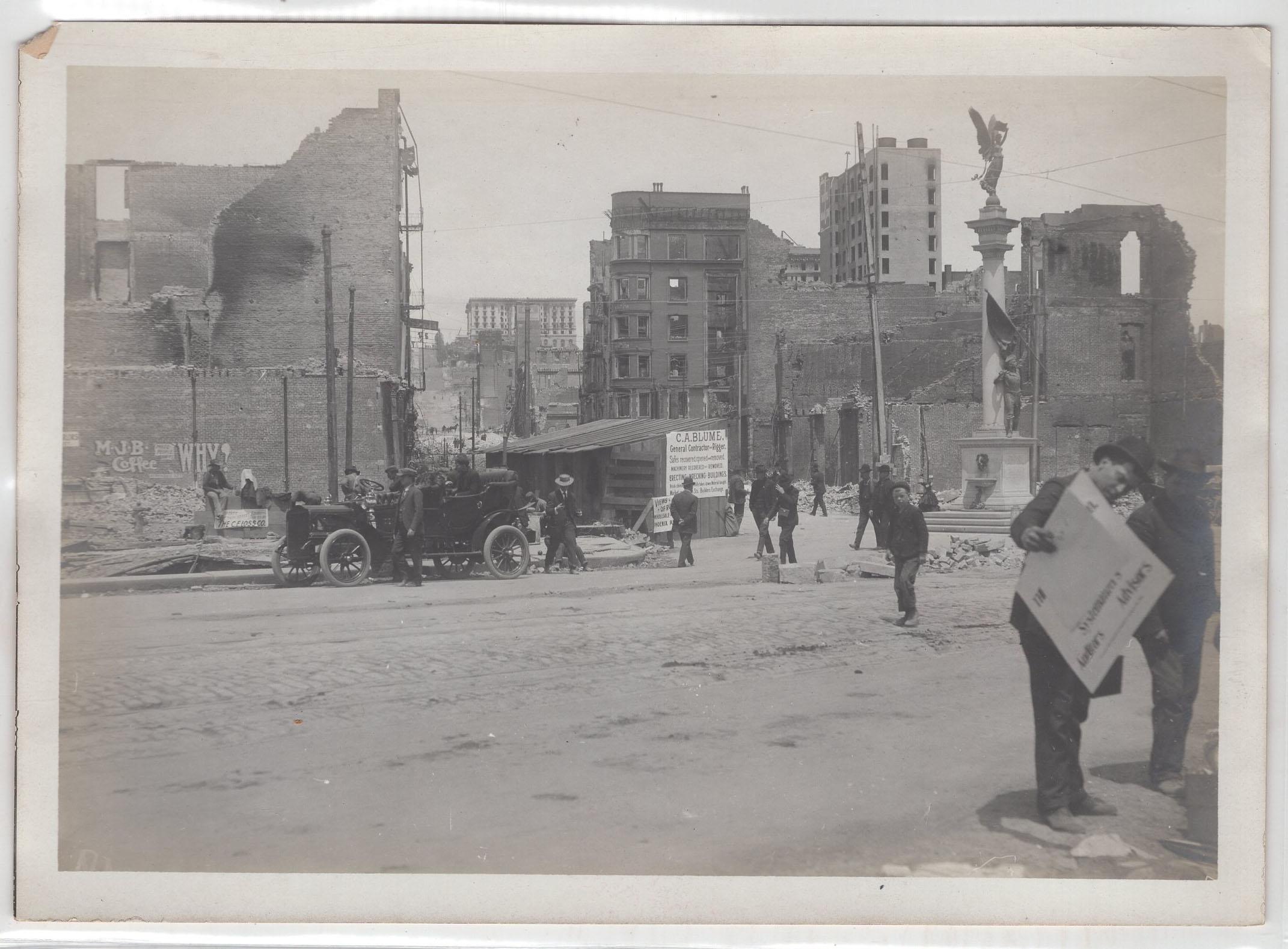 These photographs celebrate the human presence in the urban landscape. A man looks down a rubble strewn Kearny Street oddly patterned with uneven shadows like flame while children play in the road above him. A young girl turns away from the parade marching towards her up Van Ness Avenue to stare at the camera. A pinch-face older woman clad in black with a bat-like hat glowers at a crouching nude in front of the original DeYoung Museum. Tiny figures walk in a ruined city while high above the skeletal remains of a tower and an intact flagpole form a broken cross.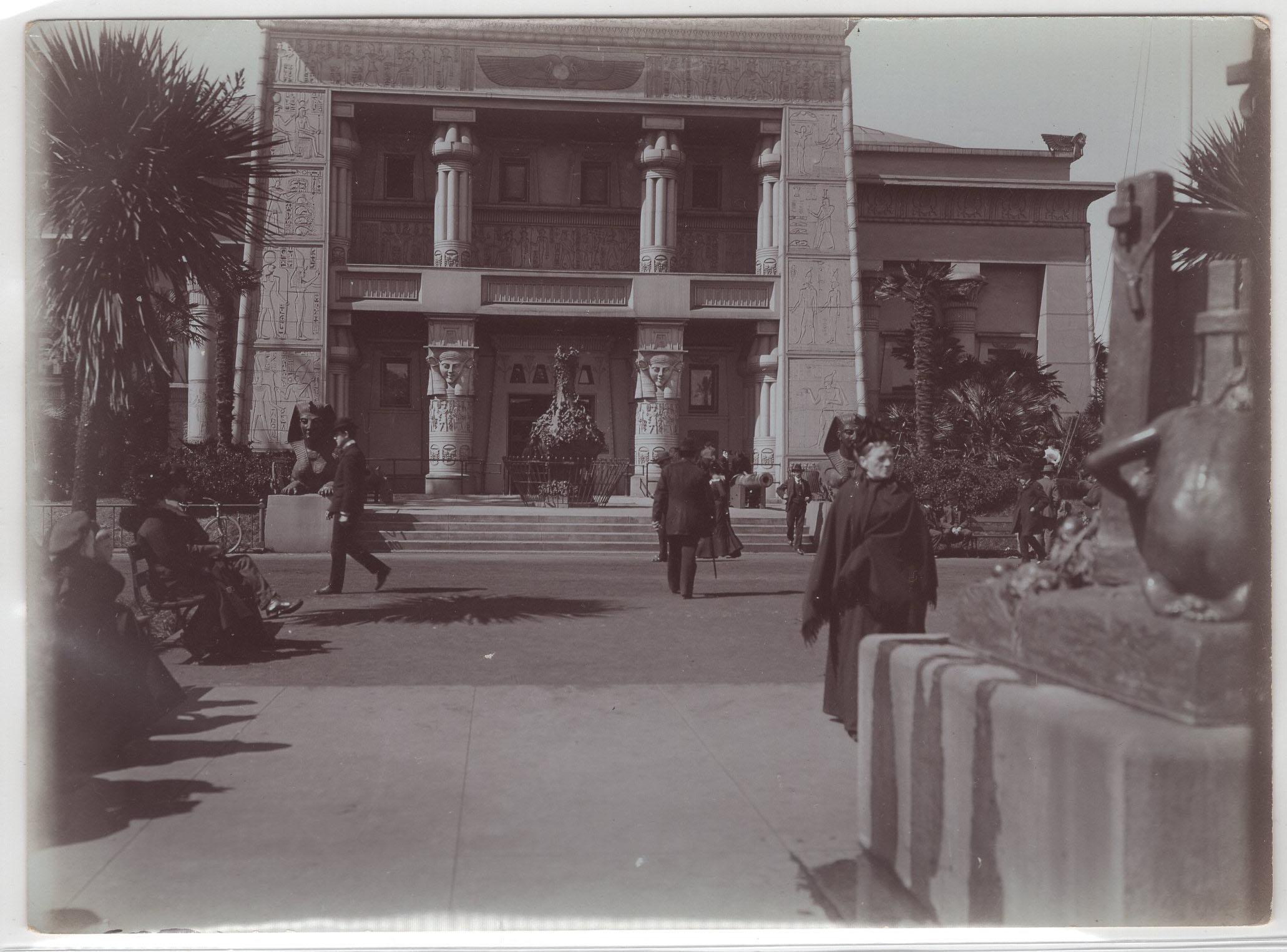 Phillips appreciated the small incongruities of city life. A cartman with two white horses passes a woman in a black cape and hat outside Billy Harrington's cafe in Santa Clara as a streetcar nears in the distance. Standing in front of the Turn Verein Hall and Saloon, three men and a dog survey the rutted street. An all-female brass band plays in a Native Sons and Daughters of the Golden West float Admission Day parade in San Jose in 1905; they have just passed the storefront of Eng Lee & Co., "Manufacturers of Ladies and Children's Underwear." Among the rickety shops lining the muddy streets of Sonoma the one sign visible is for an establishment called the Louvre Saloon.





      Given her technical skill and her keen eye, it is surprising that Phillips does not appear in the annals. She is not listed in Mautz. We have not located her among the membership rolls of California camera clubs. All signs suggest that these photographs were executed for publication or exhibition rather than private amusement. Thirteen of the photographs (now placed at the beginning of the binder) were originally enclosed in a paper folder on which Phillips wrote, "I should like to draw your attention particularly to photos enclosed [in] this envelope." In effect, this selection seems to have been Phillips's portfolio. It is possible that Phillips enjoyed a brief career as a photojournalist. We have found unsigned photographs in the pages of the Oakland Tribune that might represent her work: images of devastation printed in late April and May 1906. The published photographs are inferior to the ones offered here, but that may be the result of aggressive editorial cropping.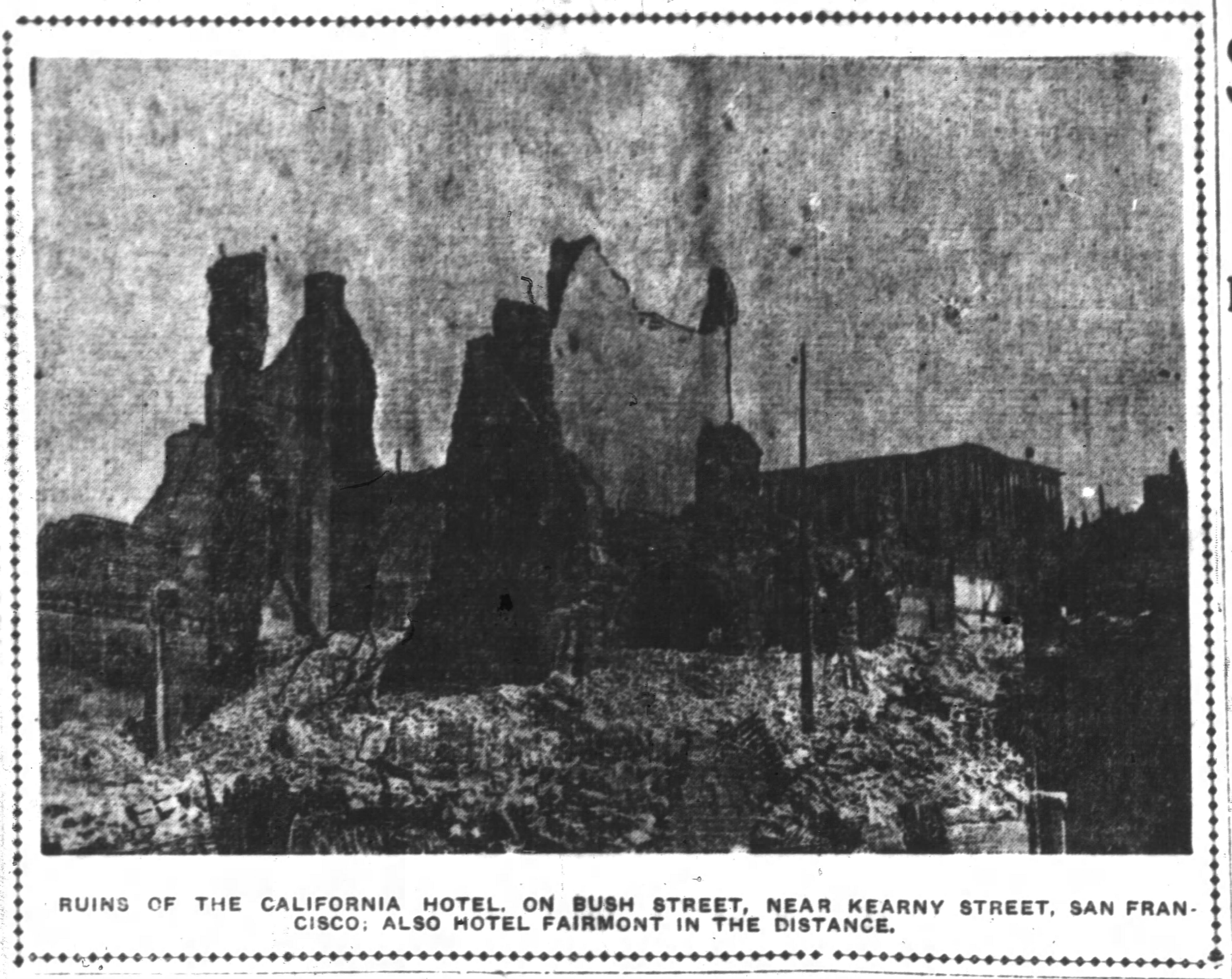 Unattributed photograph in the Oakland Tribune, 3 May 1906


     It is telling that Anita E. Phillips identified herself only briefly as a photographer. After her professional listing in the 1906 Oakland directory, she seems to have returned to a more familiar path. For the 1907 Oakland directory she identified herself as a bookkeeper. In 1912 she married Louis Almond Alborelli (1879-1946) and moved out of her parents' house. She worked as a cashier at a realty company until about 1918, when her husband invented a new five-ton trailer to connect trucks like train cars, and founded a delivery service, the People's Express Company. It is conceivable that Anita may have taken the photographs promoting his enterprise that were published in the Oakland Tribune. Her obituary mentions nothing of her independent accomplishments.

Unattributed photograph in the Oakland Tribune, 5 October 1919
     A fascinating archive of almost 150 highly publishable images by a hitherto undiscovered talent documenting life in early California, offering rich material for further research.
* We have evaluated other possibilities for the identity of A. Phillips. There are no likely suspects in the Online Archive of California (OAC), the Photographers Identity Catalog (PIC), or the Palmquist Collection.  Langdon's List notes the commercial firm of Brooks & Phillips in the 1922 Los Angeles City Directory, but that seems rather late. Carl Mautz's work on western photographers identifies an A. W. Phillips in the Klondike, and there was an Arthur C. Phillips in the Dakotas operating around this time, and an  but it is clear that neither of these is responsible for these photos. An Aileen Phillips also of Oakland (but no relation) is listed as a photographer in the 1922 census, but she would have been a teenager in 1904. Eliminating all the other possibilities leaves Anita E. Phillips as the most likely candidate. We are grateful to the scholar adventurers on Exlibris-l for their research help, with special thanks to Sem Sutter and Joe Springer.
Recommend this product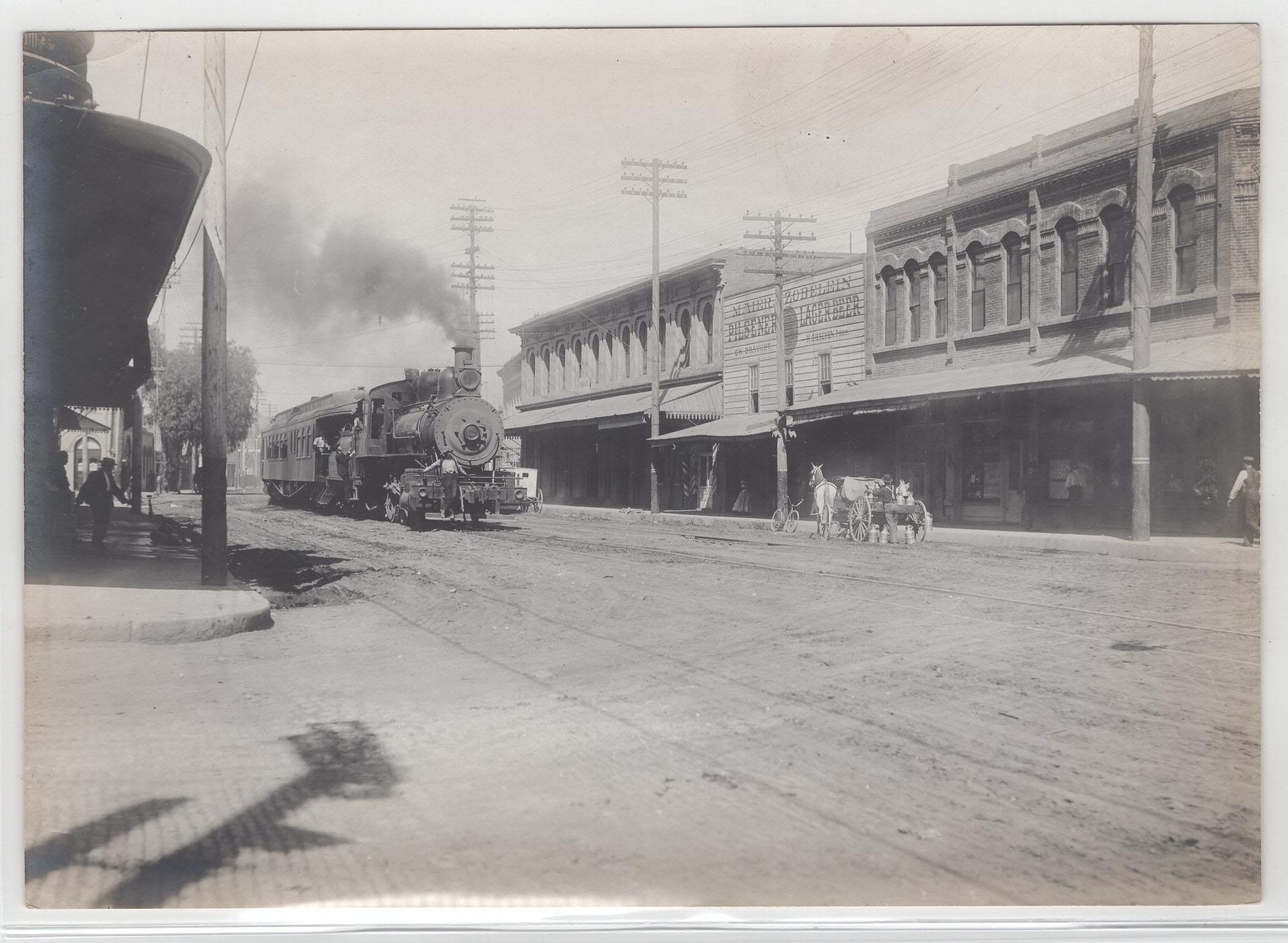 Image archive of a female street photographer in California, 1904-1908