Spaghetti for Lent
Mueller's Cooked Spaghetti. Lent. Mar. 1st. to Apr. 16th. [Jersey City, NJ: C. F. Mueller Company, 1933]  Subway overhead advertising placard, printed in color on heavy stock. 28 x 53.4 cm (11 x 21 in.). Corners bumped and soiled, holes from mounting.
     A simple, striking image used in subways, buses and other forms of mass transit to advertise Mueller's products to Roman Catholic consumers during Lent, an annual period of spiritual reflection and dietary restriction that begins with Ash Wednesday and ends with Easter Sunday. Although this placard is undated, the only year Ash Wednesday fell on March 1st between 1930 and 1960 was in 1933.
     The spaghetti advertisement is suggestive of a number of important trends in the history of both American Catholicism and consumer culture in the United States: the assimilation of "hyphenated Americans," the domestication of religious identity, the development of ethnically targeted niche marketing, and patterns of consumption during the Great Depression.
Select References
Hatter, Marilyn. Shopping for identity: the marketing of ethnicity. New York: Schocken, 2000.
Heinze, Andrew. Adapting to abundance: Jewish immigrants, mass consumption and the search for American identity. New York: Columbia University Press, 1990.
Marchand, Roland. Advertising the American dream: making way for modernity, 1920-1940 (Berkeley: University of California Press, 1985).
Orsi, Robert J. Thank you, St. Jude: women's devotion to the patron saint of hopeless causes. New Haven: Yale University Press, 1996.
Schmidt, Leigh Eric. Consumer rites: the buying and selling of American holidays. Princeton: Princeton University Press, 1995.
Recommend this product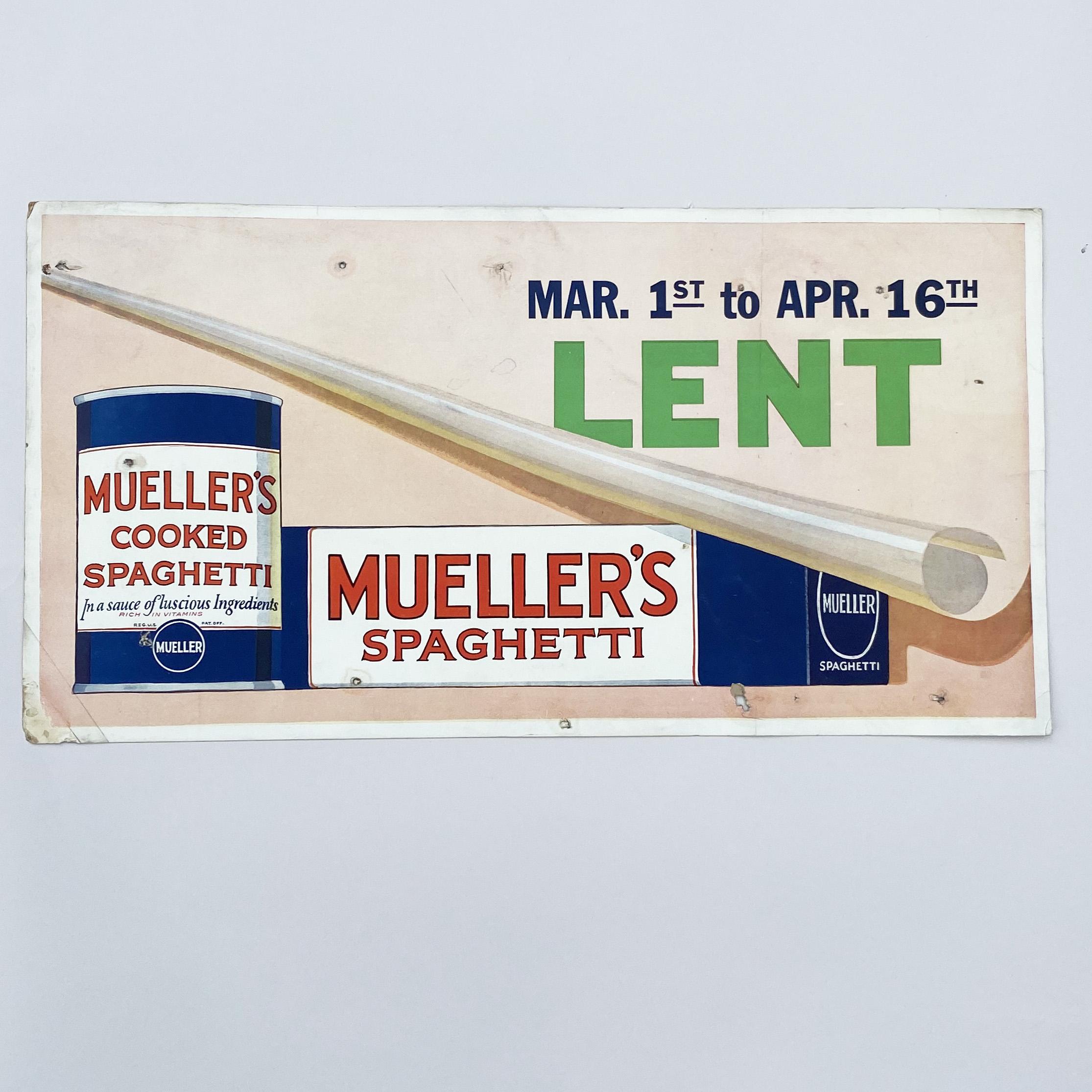 Spaghetti for Lent