Merle Armitage, An archive of correspondence and ephemera, 1924-1962
Armitage, Merle (1893-1975). An important archive of materials pertaining to the one of the most important graphic designers of the twentieth century, collected by Fred Bennett, a bibliophile based in Northridge, California. Housed in three archival file cases, about 1.5 linear feet total.
     A fascinating collection of material, including letters, photographs, musical programs and other ephemera spanning the career of Merle Armitage, from 1924 to 1962.
     At the heart of this collection are materials from Carl Haverlin (1899-1985), a neighbor of Bennett's and Armitage's long-time associate through the various stages of his varied career. Like Armitage, Haverlin started as music promoter, serving as representative of Broadcast Music Inc., better known by its acronym, BMI. He would later rise to become the company's president. Recognizing the importance of radio as a new medium, Haverlin was responsible for helping to build the NBC station in Los Angeles, KFI.  In the late 1920s, he arranged the first broadcasts of a Rose Bowl game, the first simulcast of a performance by the Los Angeles Philharmonic, as well as live broadcasts from the Hollywood Bowl.  It was in this context that Haverlin first met Armitage, who spent the 1920s and 1930s as an impresario and manager of the Los Angeles Grand Opera.  As Armitage shifted from the performing arts to the graphic arts, they continued their association, serving together as editors of Jake Zeitlin's Opinion in 1929-1930 and collaborating on book projects such as Ten Operatic Masterpieces in the 1960s.
     The archive includes eleven letters from Armitage to Haverlin, as well as ten carbon copies of letters from Haverlin to Armitage.  There is also an extensive gathering of programs and ephemera from Armitage's theatrical career, including materials from the premiere of Porgy and Bess, and flyers from the classical performances he organized in the 1930s. 
     Among the other original materials included in this archive are correspondence with Alfred Knopf, Edwin Corle, Paul Landacre, Baroness Rebay (curator of the Guggenehim Foundation), Carl Purington Rollins, a photograph inscribed by Armitage to fellow graphic designer P. K. Thomajan, a long, highly critical letter to Armitage from his early mentor, the impresario Charles L. Wagner, and the corrected manuscript of an essay by Armitage on salesmen, and a circular letter from Jake Zeitlin to the editors of Opinion from 1930.
     Rare printed materials include a prospectus from the Cowles magazines, the pamphlet Good Food in the Wilderness (1947), 1/25 copies signed by Armitage, issues of Vo-Mag, a publication of Pasadena Junior College in the 1930s with contributions by Armitage and Paul Landacre, and materials from the exclusive Zamorano Club.  Receipts, catalogues, and clippings collected by Fred Bennett round out the archive.

Recommend this product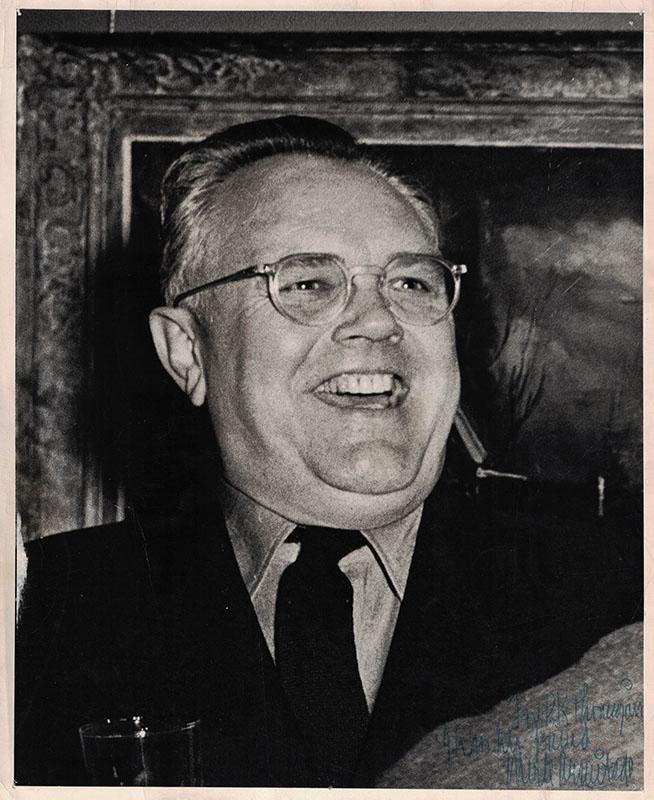 Merle Armitage, An archive of correspondence and ephemera, 1924-1962