A manuscript copy of an influential essay on Moravian folk songs by František Bartoš and Leoš Janáček
Bartoš, František (1837 - 1906) and Leoš Janáček (1854 - 1928). Několik slov o lidových písních moravských [A few words about Moravian folk songs]. Manuscript, 1889. Pp. 156; 34 cm. Written in ink on foolscap, with occasional emendations. Bound in brown cloth stamped in gilt, with a silk ribbon bookmark, and rather striking Constructivist endpapers. There is a wax drop to the front cover, but the binding and contents are otherwise in near fine condition.


     A manuscript copy of this study of Moravian folk songs by the great ethnomusicologist whose work so influenced the work of Leoš Janáček, Béla Bartók, and other Czech composers.
     František Bartoš was working as a schoolteacher in Brno when he began his research into Czechoslovakian music. He met Janáček in 1886, when the composer was at the beginning of his career. Because the folklorist was more interested in the texts than the music, he came to rely on Janáček for musical notations. For his part, the composer came to regard his work with Bartoš to preserve music that would otherwise be lost as essential to Czechoslovakia's cultural heritage. "Collecting … folk dance in Moravia without delay must ... be our sacred duty," he wrote.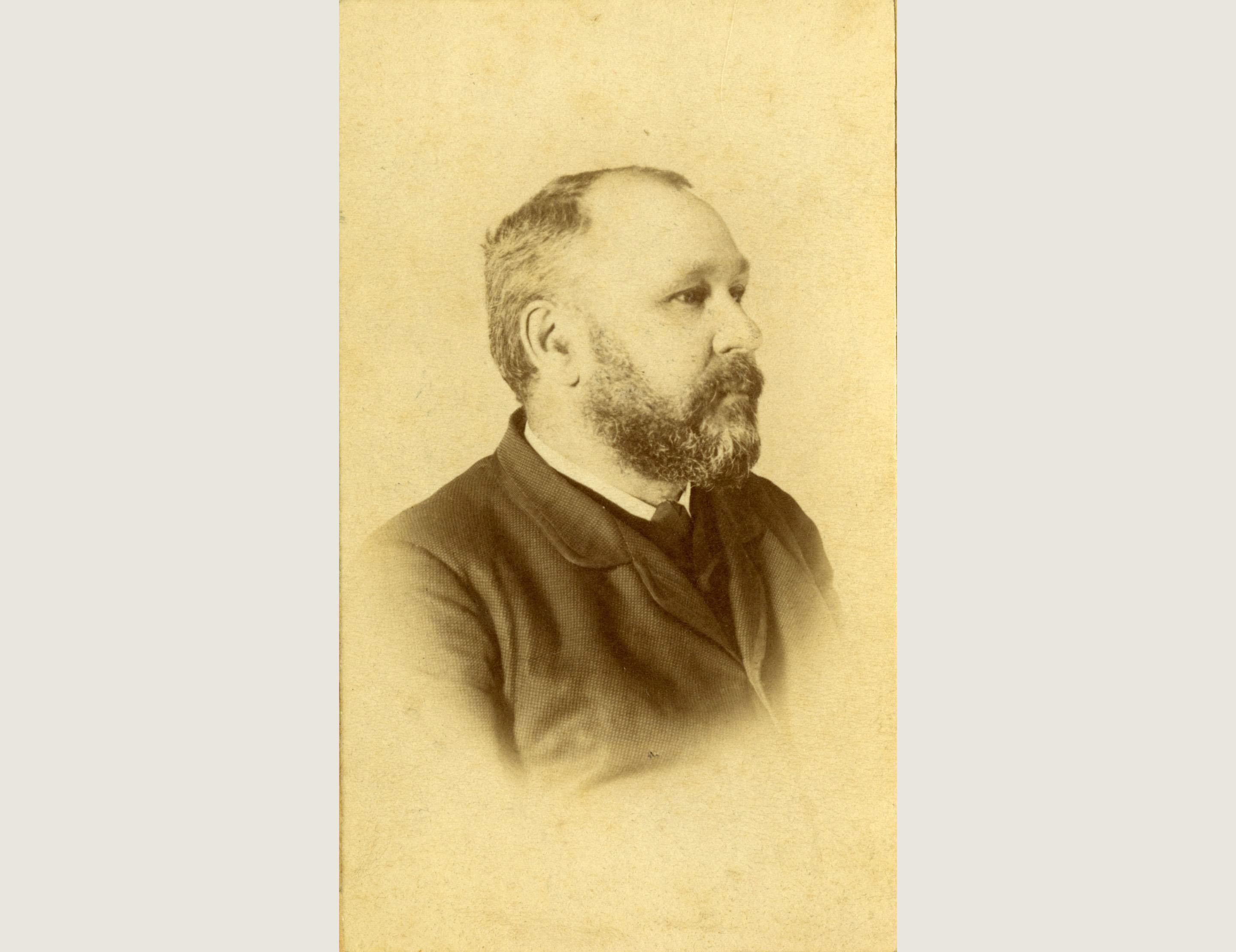 František Bartoš, circa 1890. Collection of the Museum of Southeast Moravia (Zlín)
    The two traveled together during the summer of 1888 to villages in the Lašsko and Valašsko districts to collect folksongs. Using the nom de plume Lev Janáček, the composer contributed a section on music parties (hudební stránka) to the present essay, and it was he who prepared the musical examples. Několik slov o lidových písních moravských was first published in 1889 in Národní písně moravské v nově nasbírané [Moravian Folksongs Newly Collected], a monument of ethnomusicology that is today commonly referred to as Bartoš II.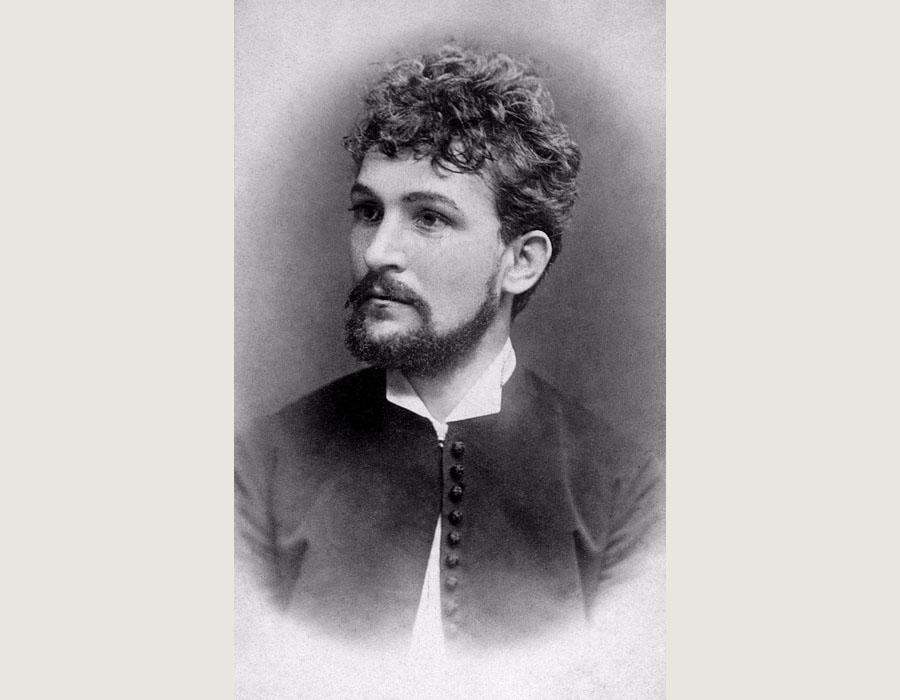 Leoš Janáček in 1881
     As Bartoš explains here, Moravian folksongs acquire their distinctive sounds from their irregular metrical and rhythmic structures, their variation in melodic intervals, and their liberal use of minor and modal scales. The lyrics of Moravian folksongs dictate the shape of the melody. Janáček's Dances from Valašsko (1889) was the immediate product of his excursions with Bartoš, and he would draw heavily on the resources of Moravian folksong in most of his later works.
     The bulk of the manuscript is neatly prepared in a secretarial hand. The title page is in a different hand, possibly that of the author (the few examples of his signature we have been able to trace vary widely, but this is a comparable). The text is largely identical with the version published in Bartoš II, even to the detail of the illustration of the gajdoš (Moravian bagpipe) -- rendered with rather less care than the musical notations. There are some slight emendations. Notably missing from the manuscript are the lengthy musical examples -- Sedlácká, Starosvětská, Při pruvodu na zdavky and Variace nápěvu (pp. xliv to lxxii in the 1889 edition). If this were a slavish copy of the published work, this music surely would have been included. From this we surmise that the present manuscript likely is Bartoš's own, or prepared at his behest before Leoš Janáček had arranged the longer and more complex musical scores. If we are correct, then this is a major relic of Czech ethnomusicology generally and Janáček's development specifically.
Selected references
Bartoš, František [and Leoš Janáček], Národní písně moravské v nově nasbírané. Brno, 1889.

Devátová, Anna and Karel Pavlištík. Bibliografie díla Františka Bartoše. Zlín : Muzeum jihovýchodní Moravy, 1997.
Gregor, Alois. O životě a díle Františka Bartoše. Brno : Musejní spolek v Brně, 1968.
Straková, Teodora, ed. František Bartoš a Leoš Janáček: vzájemná korespondence. V Gottwaldově: Krajské museum, 1957.
Tyrrell, John. Janáček: years of a life, volume 1: The lonely blackbird. London: Faber, 2011.
Zemanova, Mirka. Janáček: a composer's life. Northeastern University Press, 2002.
---
Recommend this product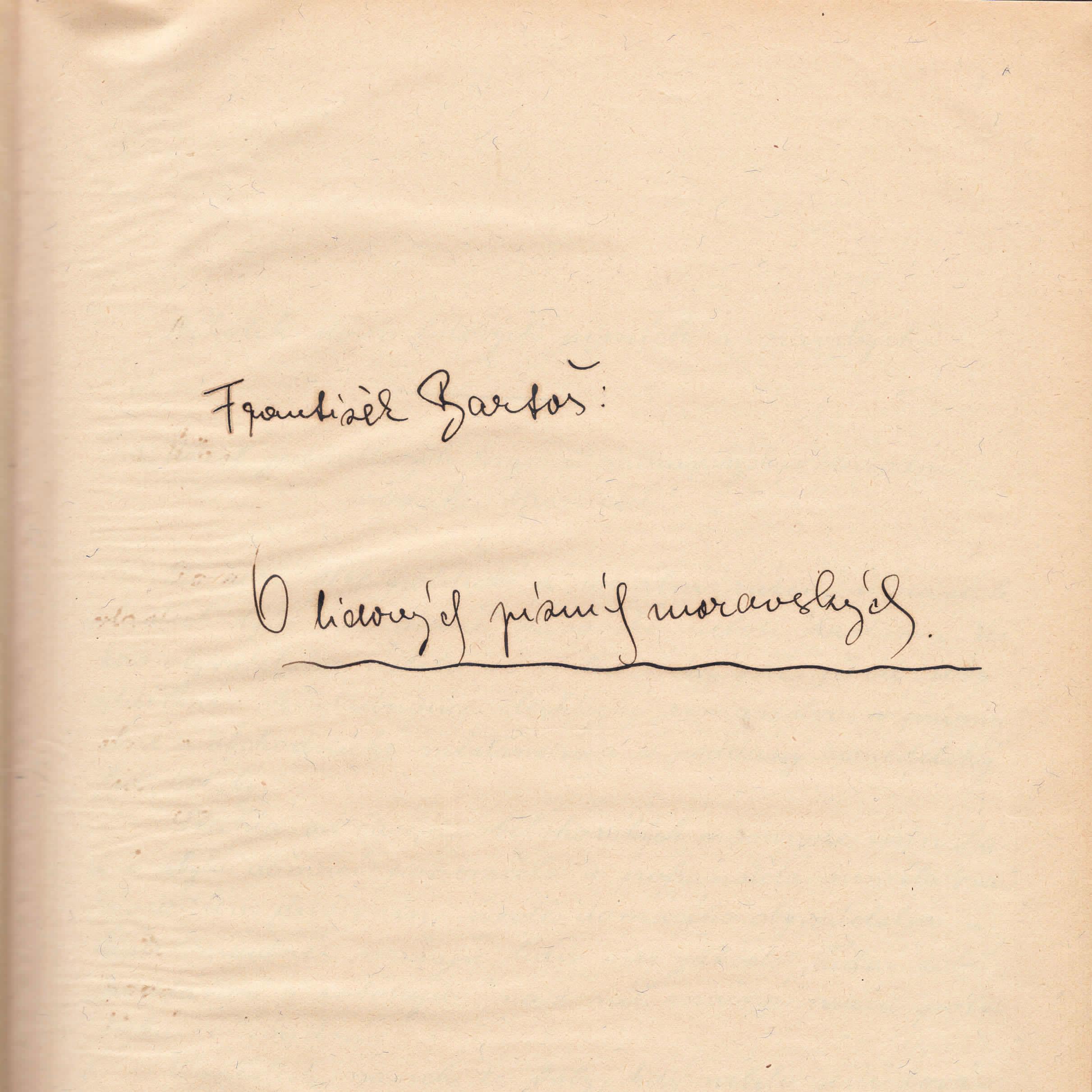 A manuscript copy of an influential essay on Moravian folk songs by František Bartoš and Leoš Janáček