Original Art for WWI Liberty Bonds
STERN, Joseph (1890-1971), The Last Call (1919). Pen, ink, and white paint on heavy stock, 22½ x 18½ in. Tear to margin; very good.
     The original art for a World War I liberty bond advertisement by a prolific artist nominated for the Pulitzer Prize. This design does not appear to have been used as a poster, but it might have been published in another context, perhaps as a newspaper advertisement.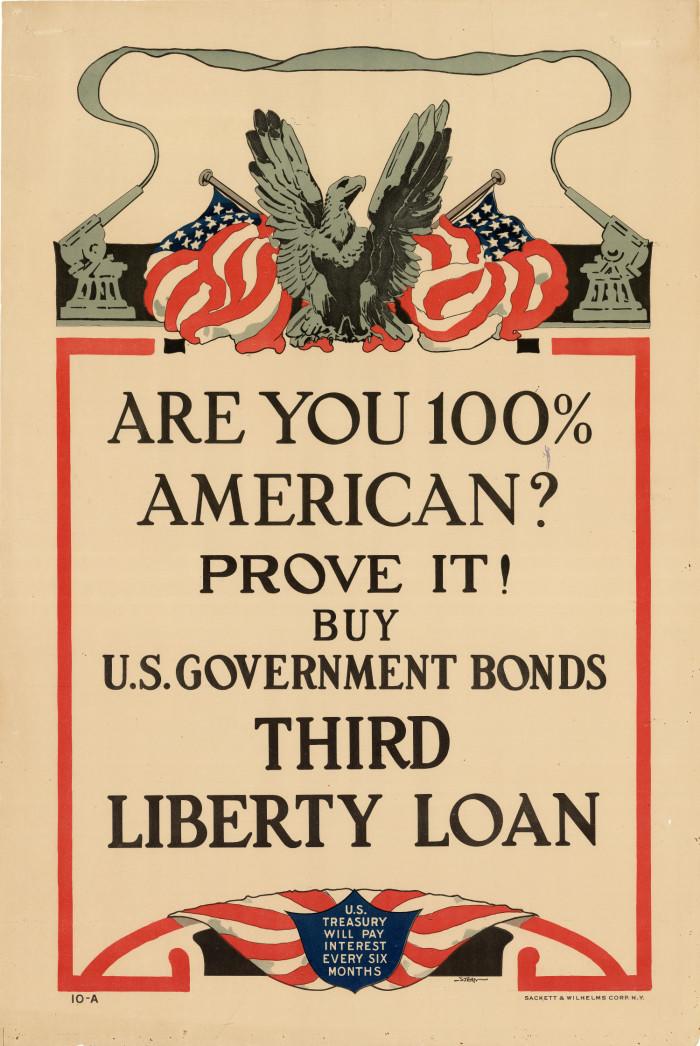 Joseph Stern's design, Are You 100% American? Prove It!, was published as a poster in 1918.  But he was primarily a newspaper artist.  He began his career in 1910 as a freelance cartoonist for the Lynn [Massachusetts] Item. In 1917 he joined the New York World as a staff cartoonist. Stern returned to Boston in 1923 to take a position at the Boston Herald, and remained there for 46 years.  He was nominated for the Pulitzer Prize for editorial cartooning in 1949.
     A versatile artist, Stern was a gifted mimic, and his design for The Last Call clearly demonstrates an overwhelming debt to Charles Dana Gibson. Gibson was president of the Society of Illustrators during WWI, and headed the U.S. Department of Pictorial Publicity, responsible for the production of propaganda posters. Gibson certainly commissioned Stern's 1918 poster. One presumes he would have been flattered by this work.
Recommend this product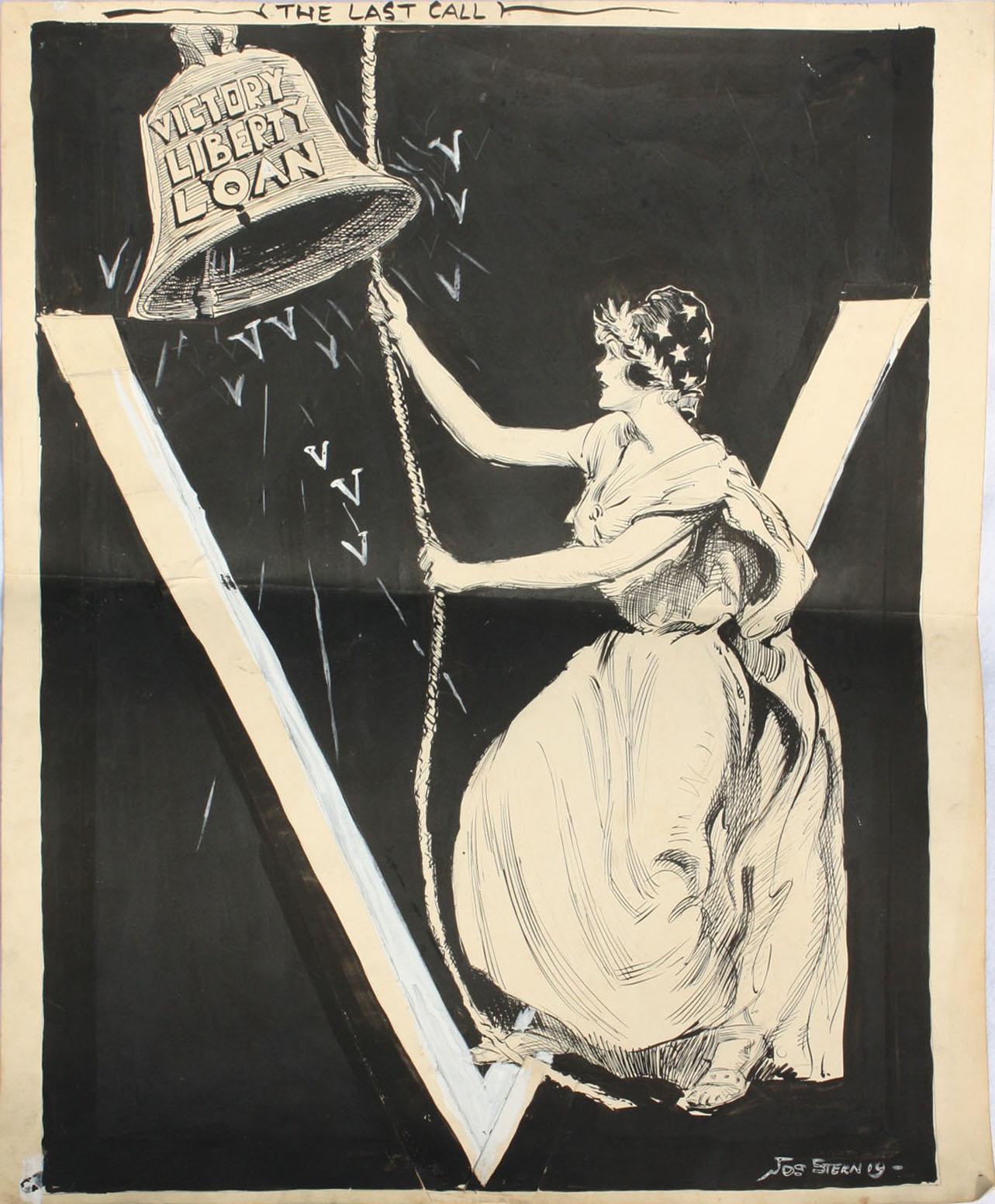 Original Art for WWI Liberty Bonds