Gwendolyn Brooks. In the Mecca. First edition, inscribed with signed photograph (1968)
Gwendolyn Brooks (1917-2000). In the Mecca. New York: Harper & Row, 1968. First edition. Review copy, with publisher's slip. Fine in dustwrapper.
Inscribed by the author at a later date. With a publicity photo, which the author has additionally signed.
     In the Mecca is regarded as a turning point for Gwendolyn Brooks, the first African American woman to be awarded the Pulitzer Prize. The critic R. Baxter Miller calls In the Mecca Brooks's "most complex and intriguing book." Written after her attendance at a gathering of Black writers at Fisk University in 1967, the collection reveals a new preoccupation with social problems. The tragic title poem focuses on a mother's search for her small daughter, who "never learned that black is not beloved." Other poems in the book, occasioned by the death of Malcolm X and the dedication of a mural of Black heroes painted on a Chicago slum building, express Brooks's commitment to her community. The new directions of the book are stylistic as well as thematic. In the Mecca evinces "a new movement and energy, intensity, richness, power of statement and a new stripped lean, compressed style," noted the novelist Toni Cade Bambara. "A change of style prompted by a change of mind."
---
Recommend this product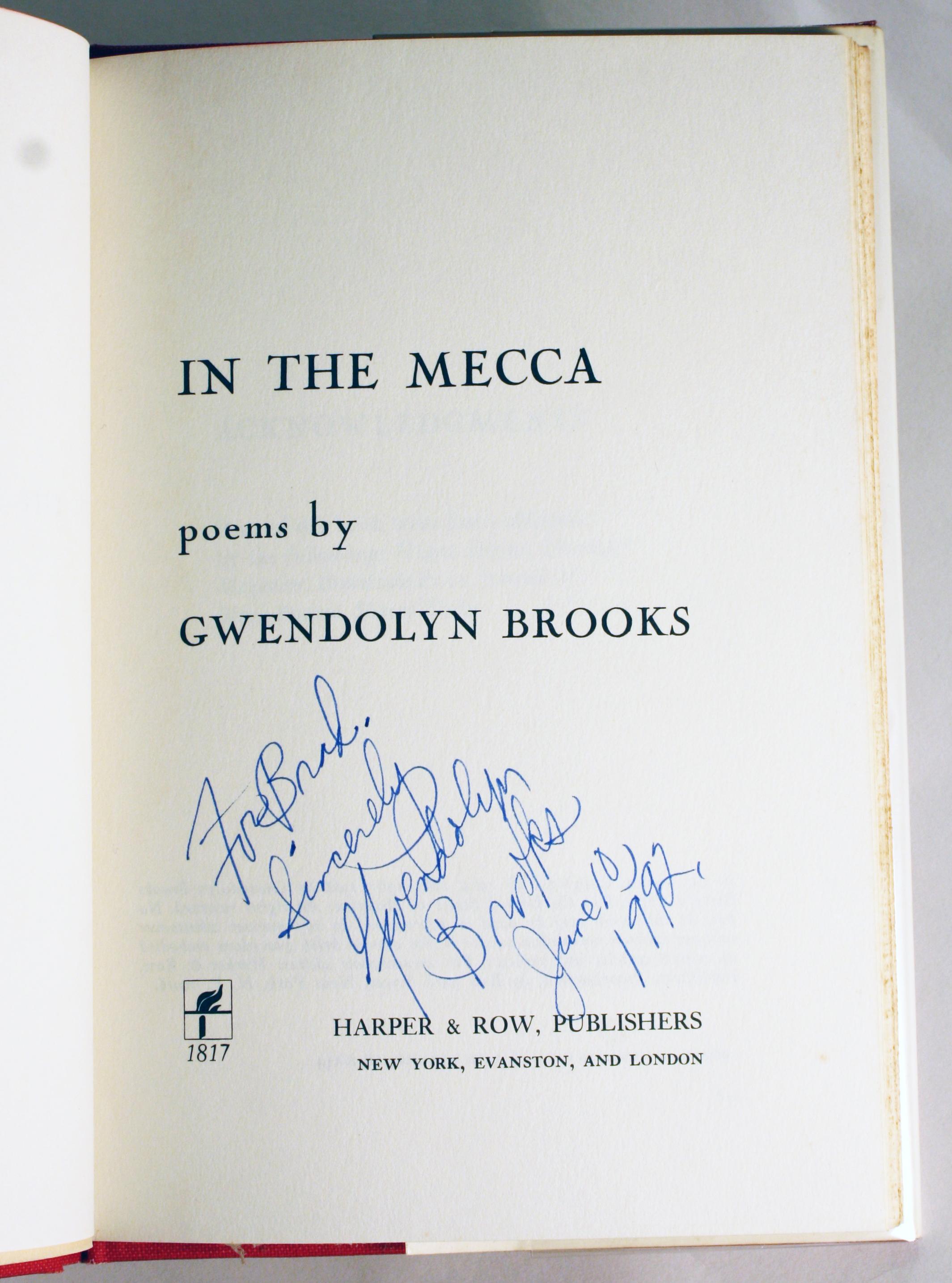 Gwendolyn Brooks. In the Mecca. First edition, inscribed with signed photograph (1968)