Peggy Bacon, Off with their Heads! (1934). Association copy, inscibed with original sketch.
Bacon, Peggy (1895-1987) Off with their Heads! New York: Robert M. McBride, 1934. First edition. 89 p; 32 cm. A rather worn copy, very good in cloth-backed boards.         
     Inscribed to Niles Spencer and his wife Betty, with an original drawing. 
     A wonderful association. Bacon (1895-1987) and Spencer (1893-1952) were part of a close circle of friends who studied under Kenneth Hayes Miller at the Arts Student League.  Other members of the Group of Seven, which was the subject of a recent exhibition at the Smithsonian Museum of American Art, included Alexander Brook (whom she later married), Reginald Marsh, and Yasuo Kuniyoshi. A boisterous photo of the group from 1921 at the Smithsonian hints at the dynamics (see below). Although she was to marry Brook (bottom left), Bacon's affection seems to be centered on Spencer (both top right). Bacon would divorce Brook in 1940.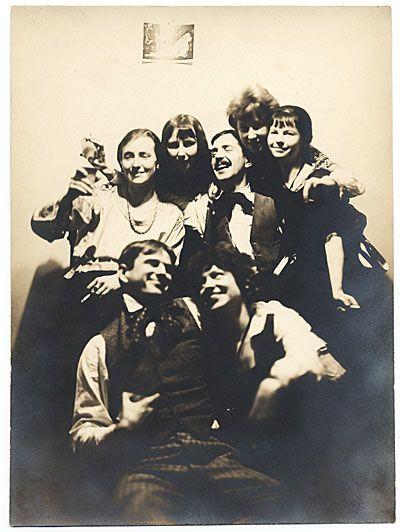 Bacon and Spencer among the "Group of Seven"


Bacon placed Spencer next to her in her art as in life. Her etching Congenial Scene (1929) depicts the Bacon/Brook family along with the Spencers and the Kuniyoshis. The two friends sit next to each other, she is in a chair hunched over her drawing pad, he stretched out on a couch, an odalisque. In contrast, Bacon's husband stands hulking in the foreground, his back to the viewer.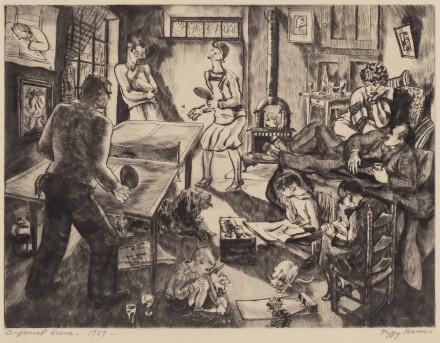 In her charming group portrait, The Ardent Bowlers (1932), Bacon and Spencer sit next to each other. He is in a state of abstraction, she is calling for his attention.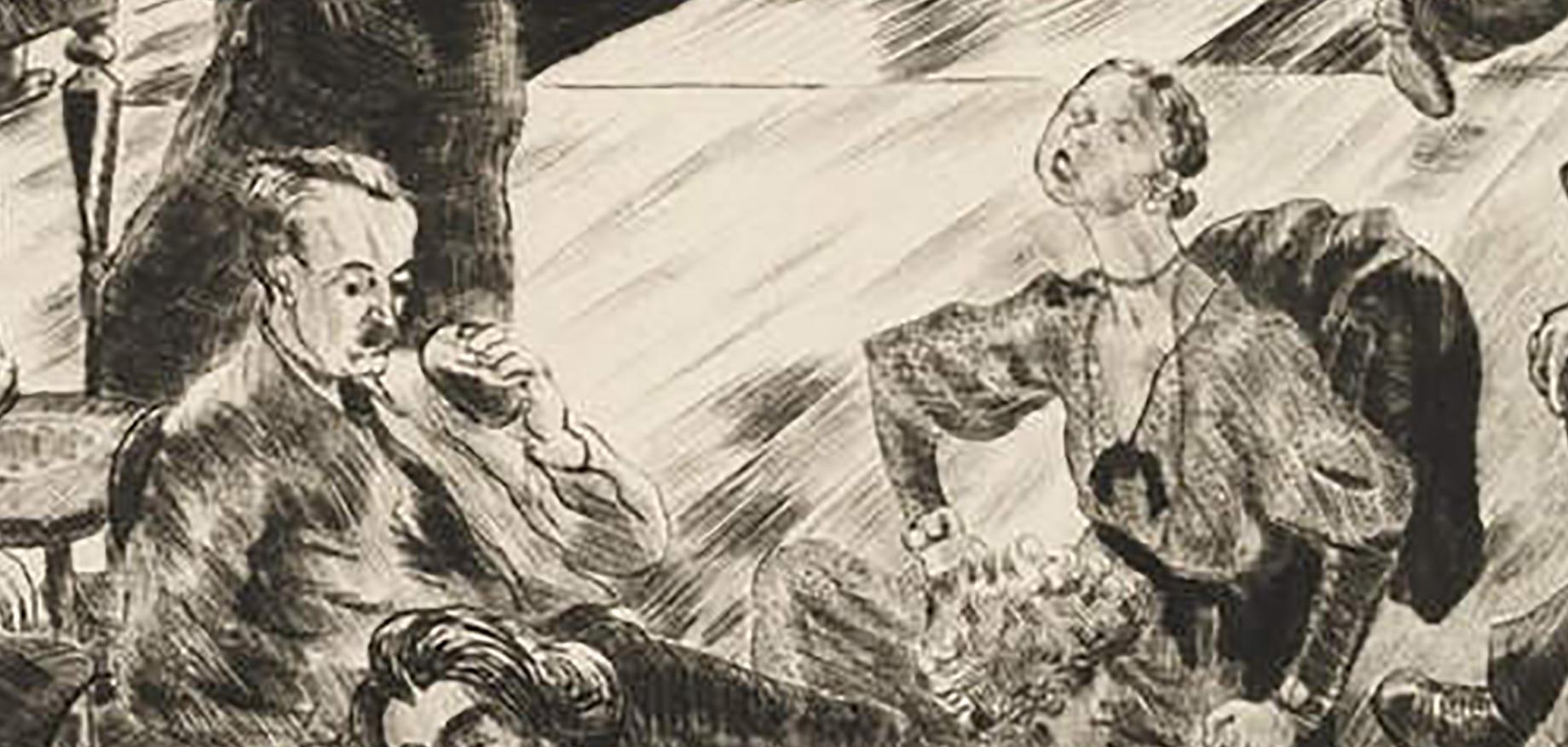 It is possible that the original sketch that adorns the flyleaf of this volume is allegorical. The cat was Bacon's personal totem, as evidenced in her many works. Does the cow in the field represent Spencer's wife?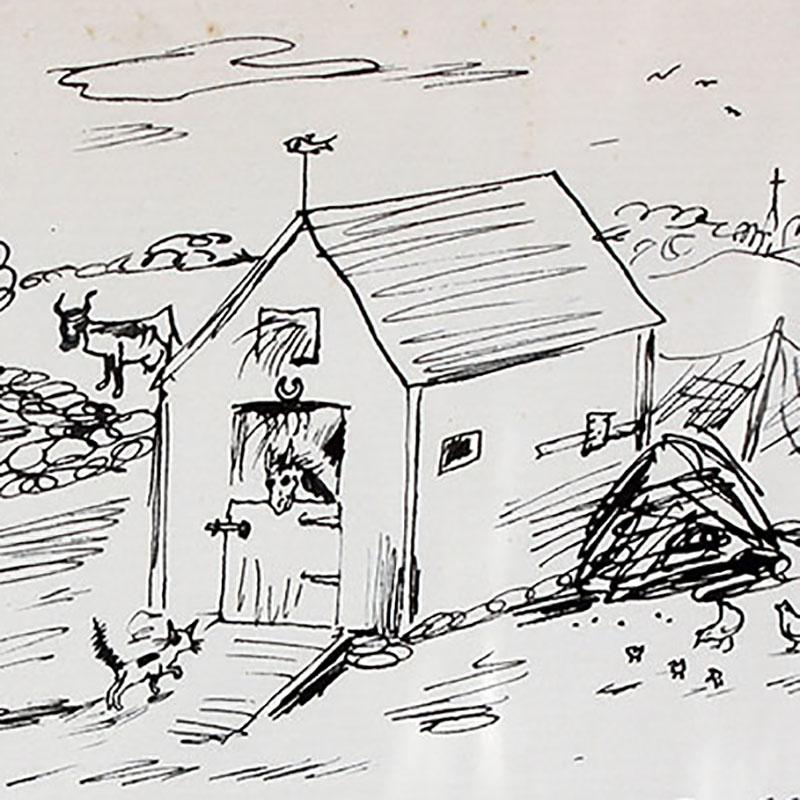 In 1932, WPA director Holger Cahill identified Bacon as the most talented caricaturist in the America, and John Canemaker concurred. A frequent contributor to the New Yorker,Vanity Fair, Fortune and other publications, Bacon was awarded a Guggenheim Fellowship for graphic arts in 1934. This volume represents the fruits of that fellowship, a collection of 39 satirical portraits of notables, including Franklin Roosevelt, Dorothy Parker, Georgia O'Keefe, Lillian Gish, Diego Rivera, and Bacon herself. Brook and Kuniyoshi are both depicted in the book. But evidently she could not bring herself to satirize Spencer.
Selected References

Holger Cahill, "American Art today," in Fred J. Ringel, ed., America as Americans See It (Literary Guild, 1932)
John Canemaker, "Portraits in Acid: The Caricatures of Peggy Bacon," Print, November 10, 2010.
The Artistic Journey of Yasuo Kuniyoshi, Smithsonian American Art Museum. http://americanart.si.edu/exhibitions/archive/2015/kuniyoshi/index.cfm
Recommend this product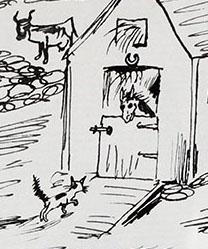 Peggy Bacon, Off with their Heads! (1934). Association copy, inscibed with original sketch.