A Signed Print by Charles Dana Gibson
GIBSON, Charles Dana.  (1867-1944).  Cupid Drinks to His Success. "Copyright 1895 by Life Publishing Co."  Lithographic print, signed by the artist in pencil.  Presented matted in a simple wood frame and under glass. 9½ x 15, framed to 16½ x 21¼.  Paper and mat toned.
A great narrative illustrator, Gibson, like Norman Rockwell later, captured both sentiment and story in a single virtuosic image.  Here an older couple slumbers after a dinner party, the other guests having respectfully taken their leave. Looking on with an expression that combines the shyness of a child with the pride of accomplishment, Cupid toasts both the couple and his own success.  The print is signed in the plate to the lower center and in pencil in the margin.  Vintage Gibson prints are not uncommon; prints signed by the artist are.
Recommend this product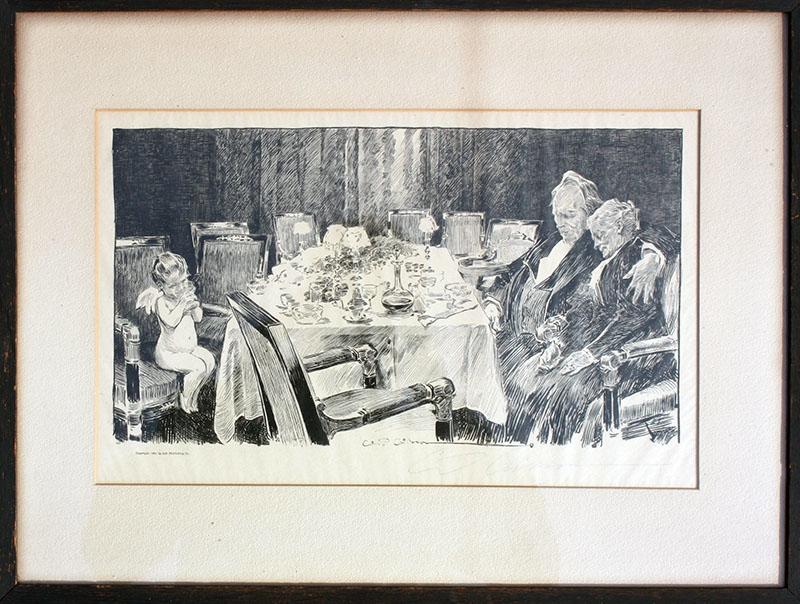 A Signed Print by Charles Dana Gibson