Chance Bradstreet placed "within these walls"
[Bradstreet, Chance (1762 – 1810)]. Isaac Story (1749–1816). Autograph Document Signed for Lease of Slave. One page, 7.75" x 5.25", Marblehead, Massachusetts, May 20, 1777. Document is moderately age toned and lightly foxed. Minor wear along folds and at fold intersection. Fine condition.
An uncommon document from colonial Massachusetts offering a telling window into the life of one man bound in slavery whose life has been well documented thanks to the labors of genealogists.
Chance Bradstreet was born into slavery. His mother Phillis was owned by Simon Bradstreet (1709 – 1771), the great-grandson of the poet Anne Bradstreet (1612 – 1672) who served as the minister of the Second Church of Marblehead.
When the Reverend died in 1771, Phillis and Chance were inherited by his daughter Rebekah Bradstreet (1749 – 1823). She married Rev. Bradstreet's successor, Rev. Isaac Story (1749 –1816), several months after her father's death. In 1777, Story leased Chance, then 14 years old, to Abraham Dodge (1740 – 1786), a merchant of Ipswich engaged in maritime trade. The lease was for a period of "twelve years & a third," and the price paid was £30. This document records the transaction.
            The 1783 Quock Walker case allowed enslaved individuals to sue their masters, effectively ending legal slavery in Massachusetts, and many slaveowners negotiated new arrangements. But the terms of Chance's contract may have left a legal loophole – Dodge had not bought the boy, but leased him, so the question of ownership was a bit murky. However, Dodge's will makes it clear that he regarded Chance as a slave. Probated in 1786, the will left to the merchant's widow, Bethiah Staniford (1742 – 1829), "all my Right to the Service of my Negro Man Chance." She profited from his labor by hiring him out to cod fisheries.
            Like many colonial slaveholders, both Story and Dodge fought on the side of freedom during the American Revolution. The house Chance occupied when he was enslaved by the Dodges, originally located at 16 Elm Street in Ipswich, is now on permanent exhibit at the Smithsonian Museum of American History under the title "Within These Walls."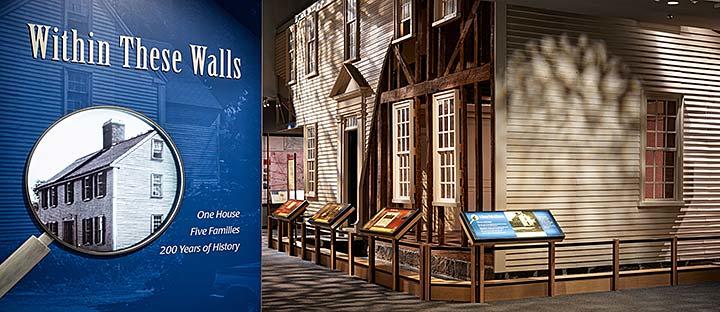 Chance Bradstreet's home under the terms of his enslavement is now at the Smithsonian.
Curators note that he likely slept in the unheated attic, among the Dodges' stored goods.
Selected References
Child, Christopher Challender. "Chance Bradstreet (1762-1810), Servant of Abraham Dodge of Ipswich Massachusetts," American Ancestors 11 (2010): 4:41-43
-----. "Updating an exhibit." Vita Brevis, AmericanAncestors.org, 28 June 2017. https://vitabrevis.americanancestors.org/2017/06/updating-an-exhibit/
Within these walls, exhibit, National Museum of American History. https://americanhistory.si.edu/exhibitions/within-these-walls
Recommend this product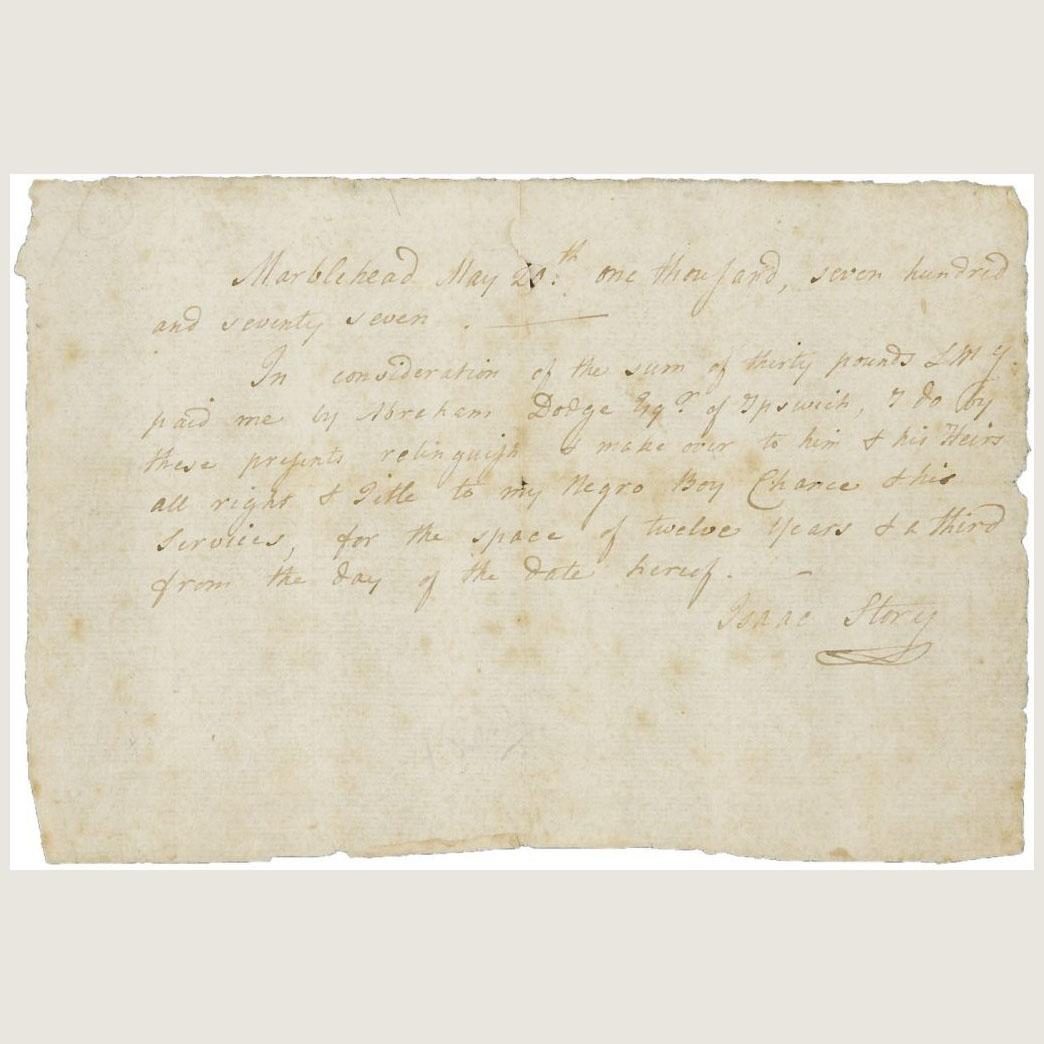 Chance Bradstreet placed "within these walls"