Bette DAVIS. The Lonely Life (1990). Bette's autobiography, inscribed by her Eve Harrington
Davis, Bette (1908-1989). The Lonely Life. New York: Berkley Books, 1990. 291 pages, 32 unnumbered pages of plates : illustrations, portraits ; 17 cm. Revised and expanded edition. Special presentation binding in red boards stamped in gilt, original wrappers bound in. A fine copy.
Especially bound for Bette Davis's lawyer Harold Schiff, with a presentation inscription by her assistant, Kathryn Sermak.
A wonderful association! This is a much-expanded edition of Davis's autobiography, originally published in 1962, prepared under the direction of her assistant Kathryn Sermak. As Davis's biographer Ed Sikov notes, Sermak served as Miss D's "loyal helpmeet, secretary, surrogate daughter, go-fer, adviser, factotum, and slave" for the last 10 years of her life. The actress called Schiff "my lawyer, my best friend, and 'father' to my children." Davis said meeting Sermak and Schiff were the two most important events of her life after 1962 (see p. 249 of this edition), and the two are featured prominently in the final chapters (some of which Sermak wrote herself) and the photo insert. 
Sermak and Schiff were not universally admired. Rex Reed noted that Miss D's friends continually described Sermak as "the Eve Harrington in her life." Sermak's own memoir, Miss D and Me, which also discusses Schiff's important role in Davis's life, was published in 2017. 
A better copy of this book could scarcely be imagined.
Works Cited
Reed, Rex. "Fasten Your Seatbelts," New York Times, November 4, 2007
Sikov, Ed. Dark Victory: The Life of Bette Davis (New York, 2007)
---
Recommend this product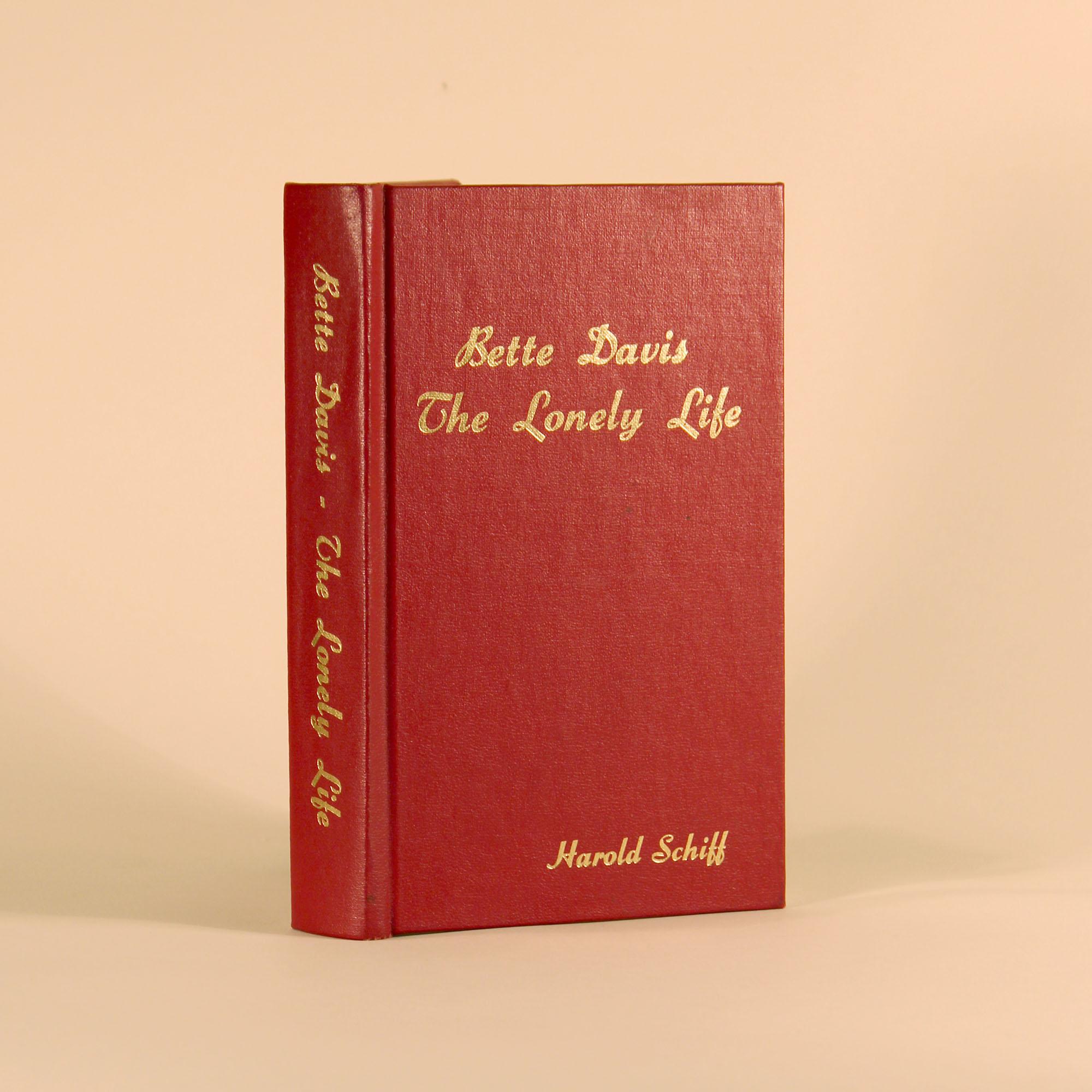 Bette DAVIS. The Lonely Life (1990). Bette's autobiography, inscribed by her Eve Harrington