A souvenir fan from St. Augustine, Florida circa 1897
[Florida] A folding fan with scenes of St. Augustine.  Np., nd but before 1897. Chromolithographed leaf with an ornately decorated monture, and brass pivot. Pinhole to center, else near fine.
A souvenir fan issued to promote tourism in St. Augustine, following the boom spearheaded by industrialist and developer Henry Flagler. Of particular interest is the image of the Hotel San Marco, which was built in 1885 and burned to the ground in 1897. Also here are the key Flagler properties: the Alcazar Hotel (1888-1930, now the Lightner Museum), the Ponce de Leon Hotel (1888-1968, now Flagler College), and the Cordova Hotel (1888-1932, now the Casa Monica Hotel).  Also pictured are Fort Marion (now the Castillo de San Marcos), some flamingos, and an alligator. A fascinating relic of Florida history, in an excellent state of preservation.
Recommend this product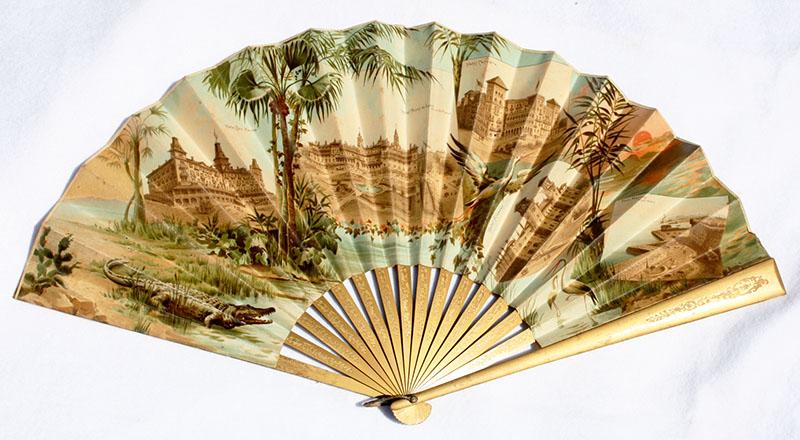 A souvenir fan from St. Augustine, Florida circa 1897