WILLIAM GILLETTE: A Biographer's Materials
[Gillette, William (1853 – 1937)]. An archive of holograph and printed materials pertaining to William Gillette, the actor who portrayed Sherlock Holmes on the stage for over 30 years. Housed in one archival box. Linear Feet: 0.5.
The bulk of this archive is derived from the personal files of P. M. Stone (1886 – 1965), a graduate of Harvard (class of 1910) and a resident of Waltham. As an avid mystery collector, Stone's two passions were the works of Arthur Conan Doyle and R. Austin Freeman. His collection of papers relating to the history of the Castle Square Theater is in the Harvard Theater Collection. He was among the earliest members of the Baker Street Irregulars, invested as "the Speckled Band."
Stone combined his fascination for Sherlock Holmes and the theater in his research on William Gillette (1853 – 1937), who played Sherlock Holmes on the stage (and in a silent film) in approximately 1300 performances between 1899 and 1932. Gillette shared a byline with Arthur Conan Doyle for his play, Sherlock Holmes, which was much performed, but the adaptation was his alone.
Stone's first essay on William Gillette was published as a supplement to the Baker Street Journal in 1953 (N.S., vol 3 n. 3). Another essay focusing on Gillette's appearances in England appeared in the Sherlock Holmes Journal of Spring, 1960.  A third, "William Gillette's Stage Career," was published in the BSJ in 1962 (N.S., vol. 12, n. 1).
In addition to Stone's notes and manuscripts for his articles on Gillette, the collection includes letters – including a letter from Gillette to Vincent Starrett, and a substantial correspondence between Stone and the actor's daughter -- and original programs for performances of Sherlock Holmes. The archive is organized into three series:
Series I: Correspondence
Series II: Manuscripts and Research Notes
Series III: Photographs and Printed Materials

---
Recommend this product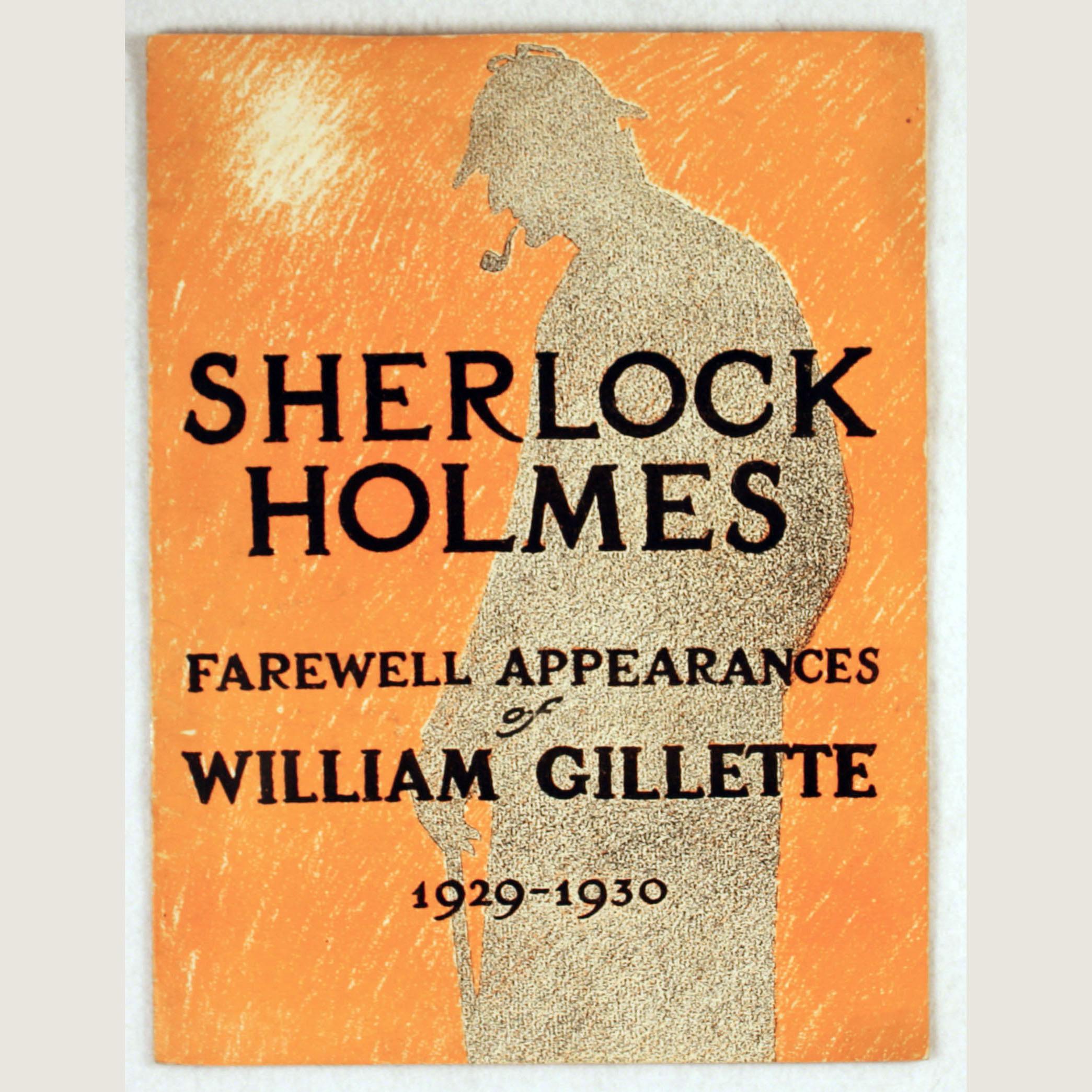 WILLIAM GILLETTE: A Biographer's Materials