P. G. Wodehouse. Enter Psmith. First edition (1935)
Wodehouse, P. G.Enter Psmith. New York: Macmillan, 1935. First edition. A fine, bright copy in a lightly edgeworn example of the wonderful pictorial dustwrapper, which has a short tear to the front panel, barely noticeable.


The first separate printing of the work that introduced the charming and resourceful Ronald Eustace Psmith, whose monocle made him easily recognizable, whether at Blanding's or at the Drones Club. Issued originally as a serial, The Lost Lambs,  the text was first published in book form in 1909 as the second half of a schoolboy yarn, Mike. Having been expelled from Eton, it is not surprising that Psmith should have eclipsed his genre inhabited by youthful chums to set off for more sophisticated environs. Enter Psmith was revised for republication after the success of his fourth adventure, Leave it to Psmith, which was adapted for the stage in 1930.
Recommend this product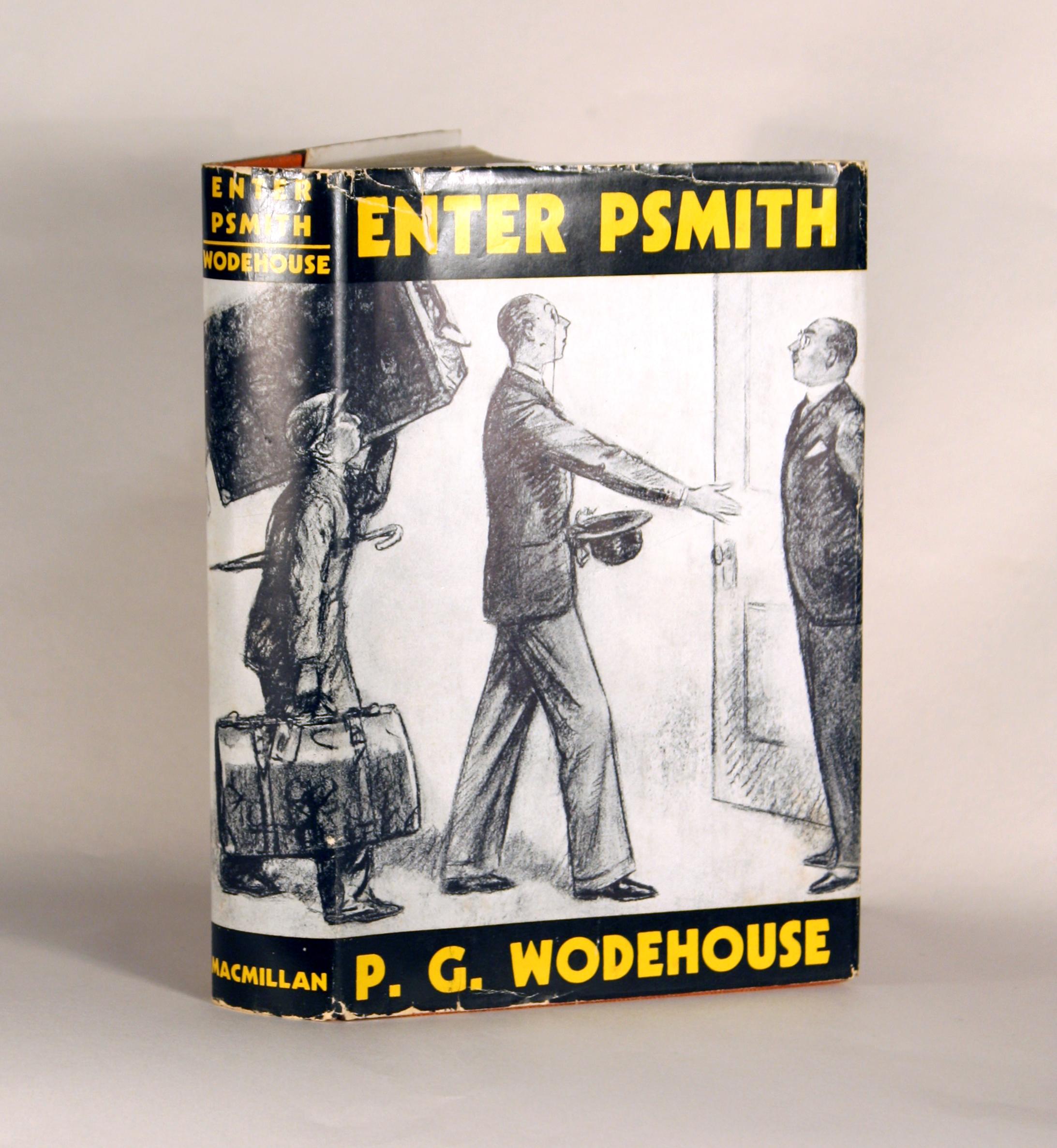 P. G. Wodehouse. Enter Psmith. First edition (1935)