Josephine Tey. The Daughter of Time (1951). First edition.
Tey, Josephine, pseudonym of Elizabeth Mackintosh (1896-1952). The Daughter of Time. London: Peter Davies, 1951. First edition.  Fine in a near fine dustwrapper with a touch of shelfwear and a small snag to the rear panel.
     Inspector Alan Grant's fourth and most celebrated case, in which he exonerates King Richard III from the terrible deed for which history reviles him. Although The Daughter of Time was Tey's last book, she had long been fascinated by the subject, treating Richard II in a 1932 play, Richard of Bordeaux (published under the pseudonym Gordon Daviot and produced in 1933 with John Gielgud in the title role). In the 1940s she drafted another play, Dickon, which tackled the question of Richard II's culpability in the disappearance of the Princes in the Tower, but that work was never completed. It took Inspector Grant, whom Tey had first introduced in The Man in the Queue (1929) to bring her armchair investigations to their full fruition. Hailed upon publication as a classic, the book is listed as number one on the Crime Writers' Association's Top 100 Crime Novels of All Time. A lovely copy of a brilliant and influential book.
Recommend this product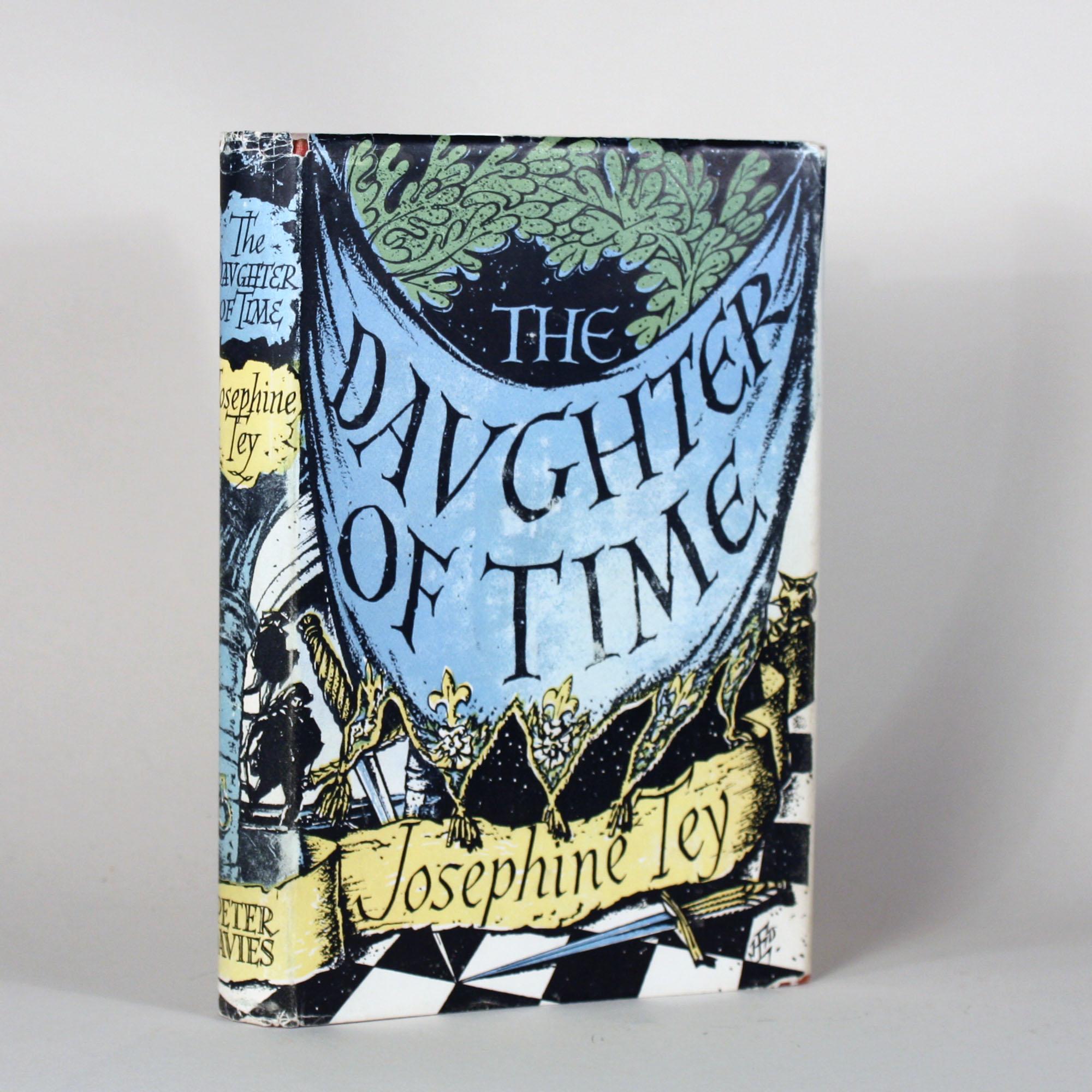 Josephine Tey. The Daughter of Time (1951). First edition.