An Atlas of Curvilinear Engineering
Hrones, John A. and George L. Nelson. Analysis of the Four-Bar Linkage: Its Application to the Synthesis of Mechanisms. Cambridge, MA: The MIT Press, 1951. First edition. xx+730 pages (chiefly diagrams); 44 cm.
An atlas of curves created by four-bar mechanisms. Although they are the simplest moveable closed linkages possible, four-bar mechanisms are widely used in tools, automotive parts, exercise equipment, and even in the ligaments of the human knee. The trajectory of the curve produced through the linkage is infinitely variable depending on the placement of the coupler points and the proportions of the linkages. This useful atlas was intended for designers seeking a particular coupler curve shape.  Linkage arrangements producing the desired curve trajectories might be scaled up or down without affecting the shape of the curve. (For an instructional tour of the volume, see the three-minute YouTube video below). 
Once indispensable for engineers looking to design a four-bar linkage for a specific coupler motion, the book is now best employed as a series of visual abstractions for contemplative practice, through which one might meditate on the transience of man's works before the advent of CAD.
Sources
James Doane, Machine Analysis with Computer Applications for Mechanical Engineers (Wiley, 2016), 74-6
SuperVpower, "Hrones and Nelson - Analysis of the Four-Bar Linkage: A Look," video presentation (https://www.youtube.com/watch?v=CXDWpLbyBU8).
View video
---
Recommend this product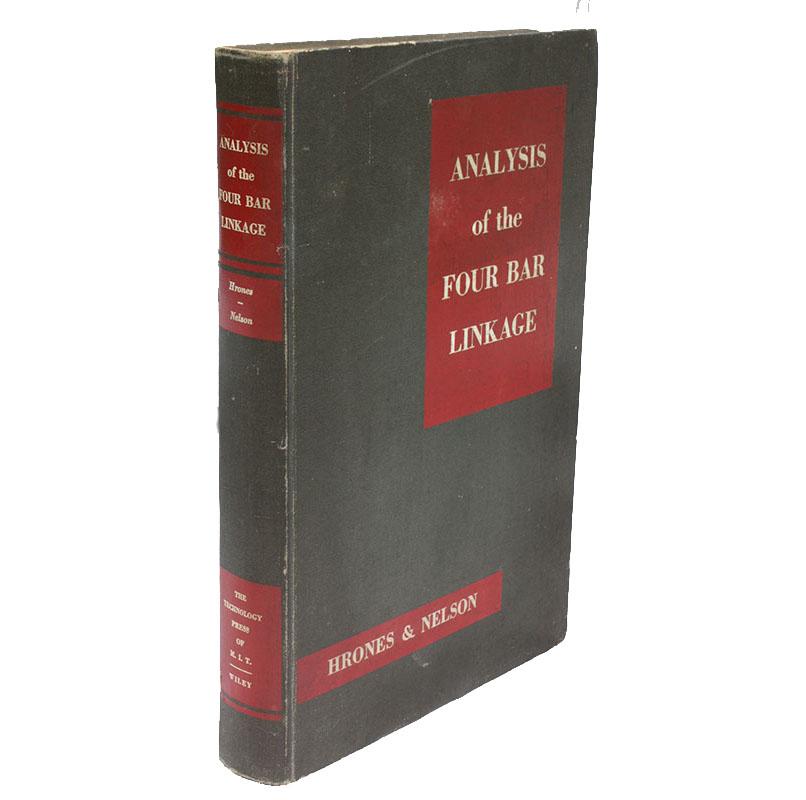 An Atlas of Curvilinear Engineering