Virgil FINLAY, Original art for H.P. Lovecraft's The Outsider (1939)
[LOVECRAFT, Howard Phillips] FINLAY, Virgil. The Outsider and Others. Original art for the dust wrapper of the book by H.P. Lovecraft (Sauk City: Arkham House, 1939).  Minimal pen, ink, and correction fluid on partially-printed glossy paper laid to board. 267 x 210 mm (10½ x 8¼ inches), on an 11¼ x 9-inch board. Signed in lower right image. Framed.
     The original art for one of the most important publications in the history of the genre, the first major publication by H. P. Lovecraft and the first volume issued by the legendary publisher Arkham House. The art consists of a photostatic montage of drawings Finlay had published earlier in the supernatural pulp Weird Tales. Finlay mounted the copies on a black board, and applied stars and other details in ink to sharpen and define the image. The lettering on the cover was prepared on separate acetate overlays, but this regrettably has been lost to time.  The verso of the image includes some annotations by the printers, including the penciled note, "Dereleth Co.," a misspelled reference to the publisher August Derleth. Without equal as the most important graphic representation of Lovecraft's profoundly influential work.
Recommend this product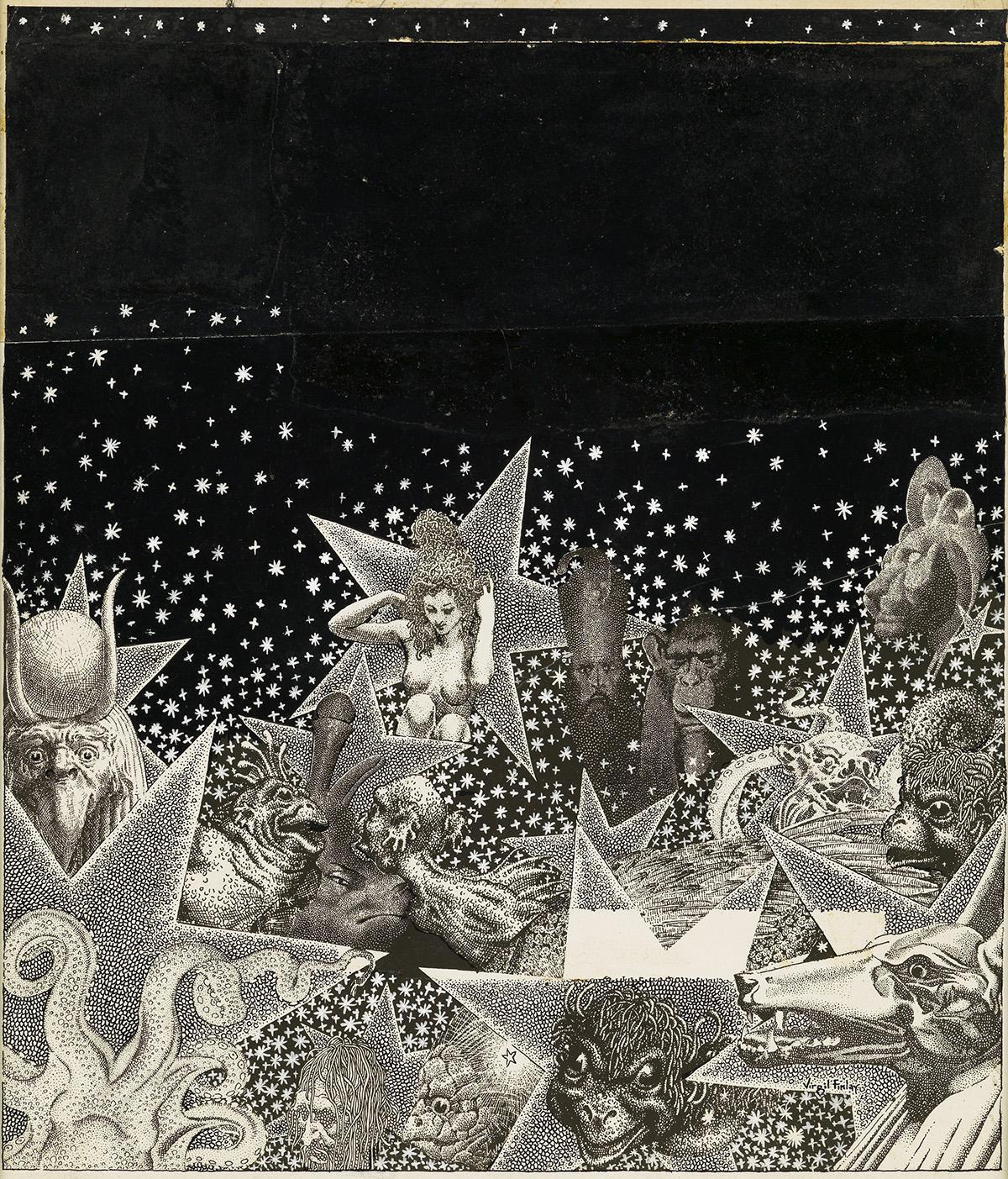 Virgil FINLAY, Original art for H.P. Lovecraft's The Outsider (1939)