An unpublished memoir of Forrest Reid by a youthful intimate
[Reid, Forrest (1875-1947)]. Holograph commonplace book of Robert J. Wright, ca. 1939. 93 numbered pages. Oblong 4to., bound in cloth with a brass clasp. Some rubbing and wear, with remains of a paper label to the front cover.
     An intriguing and substantial manuscript collecting material on Reid by his younger friend Robert James "Bob" Wright (1896-1971). Reid dedicated Pirates of the Spring (1919) to Wright, and bequeathed to him "my picture of the Blue Boy." Reid's biographer Brian Taylor cites short memoirs by Wright on Reid (Green Avenue, p. 211), and refers to notebooks that he dates to twenty years after the production of Kenneth's Magazine (published 1917 to 1919). The present manuscript was clearly one of the notebooks Taylor consulted, and is the source for some of the anecdotes he relates. There are some emendations and annotations to the handwritten text, suggesting that this was a working draft, though likely a late one.
     The manuscript presents Wright's reflections on Reid, records his conversations with him and other members of their literary circle, and compiles materials drawn from letters, as well as extensive bibliographic notes on Reid's periodical appearances, annotated selections from Apostate, and excerpts from related published materials, such as the correspondence of Henry James. It begins in media res with notes of a conversation:
     Robin Perry told me that as F[orrest] had already lent him books from time to time he had asked for the loan of one which he knew to be a rare first edition. F. promptly refused to lend it; & when Robin said he would take very great care of it, F. replied that no one was more careful of books than Bob Wright, and that even he had betrayed the trust reposed in him by dropping a book lent to him by F. down the w.c., & had thereby ruined it.
     F., in telling this to Robin, told him not to repeat it to me….
     Along with J. Arthur Greeves, who appears in these pages, Wright knew Kenneth Hamilton, and contributed illustrations (and some limericks) to Kenneth's Magazine.
     Kenneth's attraction for F. appeared to be based on three appeals: he had some sort of imaginative gift…; he was the butt & object of bullying by all his acquaintances, & he had some sort of real appreciation for the stories of Huck Finn, Tom Sawyer & Uncle Remus, which F. read aloud to him.
There is much here on Hamilton and the decision to produce Kenneth's Magazine. Wright's own estimation of the young man was limited. He offers an anecdote of Hamilton's poor math skills. Wright worked at a linen warehouse, and though Reid entreated him to help Hamilton find employment there, Wright writes that declined to do so.
     There are also memories here of Reid's neighbors, and members of his family including his sister Fanny, who was critical of Apostate. Reid's pederastic art placed him among the forefront of the Uranian writers, as Michael Matthew Kaylor has recently argued. Some scholars have expressed surprise that he should decline invitations to London in order to remain in what Rebecca Anne Barr has described as "a kind of internal artistic exile." Wright's memoir offers insight into some of the personal dynamics that underlay the construction of Reid's "queer Ulster pastoral."
      An important and revealing gathering of material from one of Reid's closest companions, and an essential resource for future scholarship on the writer.
A Note on Provenance:  Originally in the possession of Taylor's widow, Mrs. E. Wright of Newtownards (Taylor, The Green Avenue, p. xiii), this and other materials on Reid collected by Wright passed through the hands of several British dealers who over time appear to have divided the archive -- behavior that we think should be punishable under the UK's historic preservation laws. Reid's letters to Wright were sold at auction in 2018 (Forum, 22 March 2018, lot 196).
Works Cited
Barr, Rebecca Anne. "Forrest Reid's queer Ulster pastoral," in Barr, Sarah-Anne Buckley, and Laura Kelly, eds., Engendering Ireland: new reflections on modern history and literature (Cambridge: Cambridge Scholars Publishing, 2015), 196-216.
Kaylor, Matthew Michael. Introduction to: Forrest Reid, The garden god: a tale of two boys (Valancourt Classics, 2007)
Reid, Forrest. Apostate (London: Constable, 1926)
-----. Pirates of the spring (Dublin: Talbot Press, 1919)
Taylor, Brian. The green avenue: the life and writings of Forrest Reid, 1875-1947 (Cambridge: Cambridge University Press, 1980)
---
Recommend this product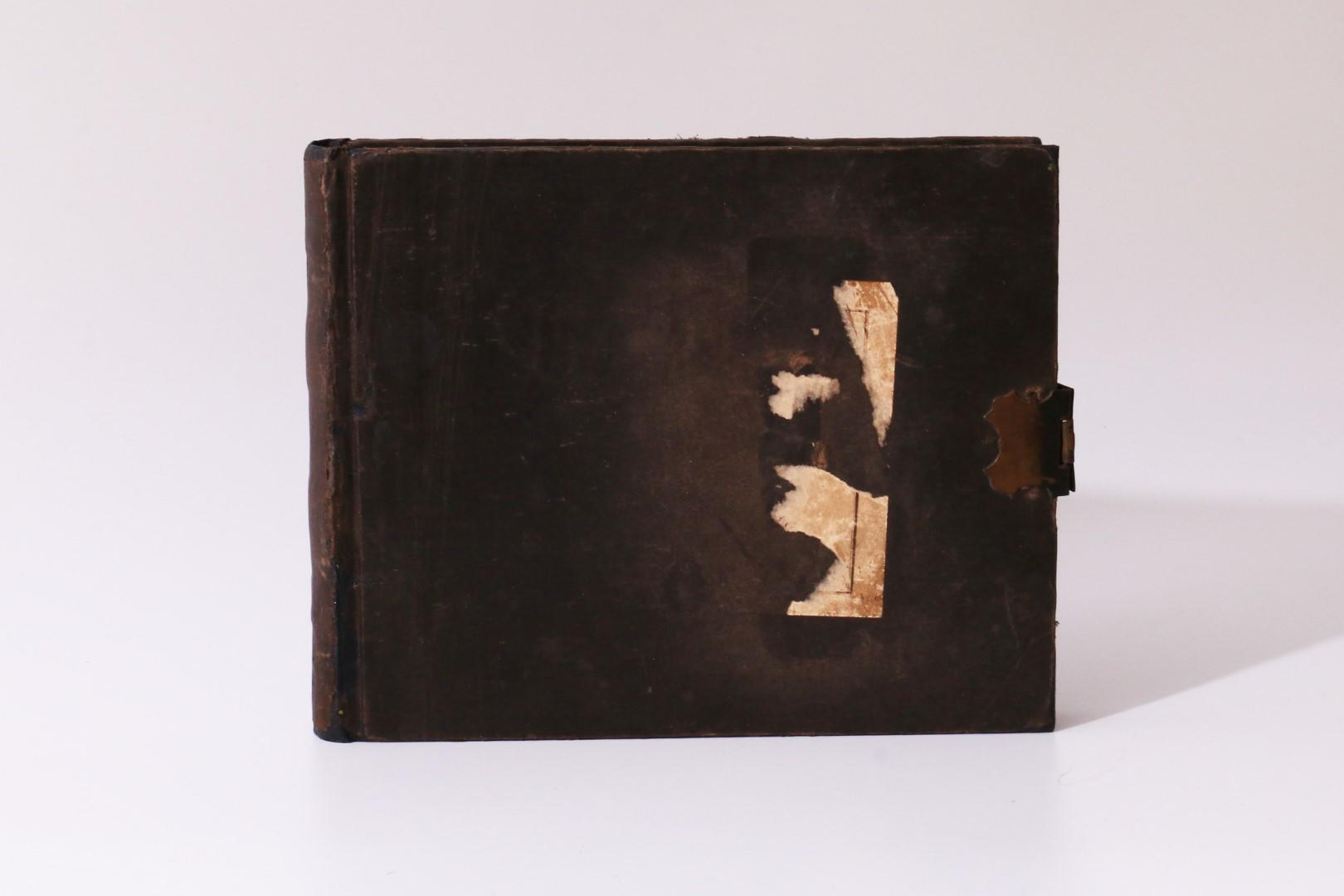 An unpublished memoir of Forrest Reid by a youthful intimate