A Contemporary Account of the First Women's Rowing Race
The Days' Doings (New York). Two issues: August 6, 1870 and September 24, 1870. Folio (107 x 71 cm), folded to make four pages. Near fine, paper bright and uncut.
     Two issues of a rare weekly newspaper published between 1868 and 1876 "illustrating current events of romance, police reports, important trials, and sporting news." Both issues feature wonderful illustrations of female athletes.
     The most significant of these is the illustrated account in the August issue of the sculling contest between Lottie McAlice and Maggie Lew held on July 23, 1870 on the Monongahela River near Pittsburgh. This one-mile race between two 16-year-old contestants is widely cited as the origin of women's competitive athletics in America. It is at any rate the first race to capture such wide public attention. The Lottie McAlice Regatta is held annually at the Head of the Ohio to honor the event. In addition to a half-page engraving of the race in progress, the issue also includes formal portraits of the two contestants, and a breathless account of the encounter.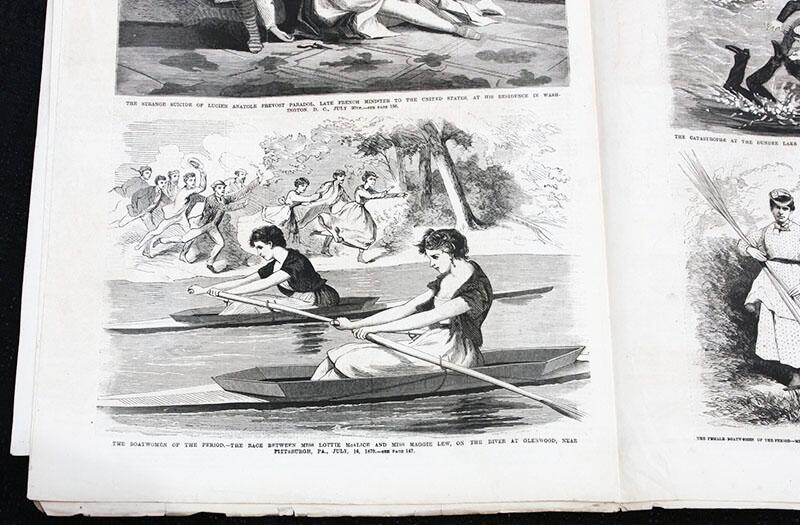 The September issue also has several illustrations featuring women's rowing, including a wonderful full-page engraving of a boat race in the Harlem River.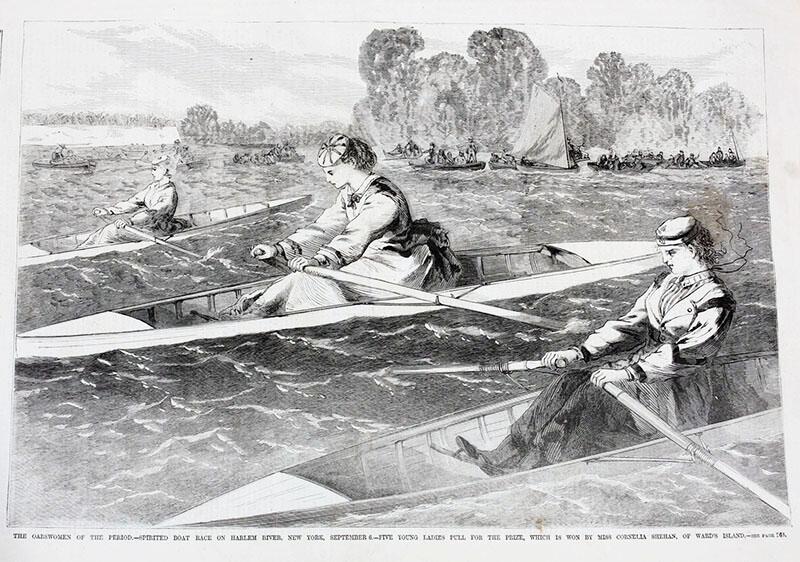 There are other illustrations of female athletes engaged in contests, though we are not sure whether all of these were real. A large swimming pool scene suggests that the journal catered to the same prurient logic that justify the Sports Illustrated annual swimsuit issue. The August issue features a cover engraving of a tub race between women on the Shrewsbury River, which may have really taken place.  But the September issue features a cover engraving of a women's football game on stilts, and this surely must be imaginary. Issues of The Day's Doings are very rare. The only recorded copies are located at the American Antiquarian Society.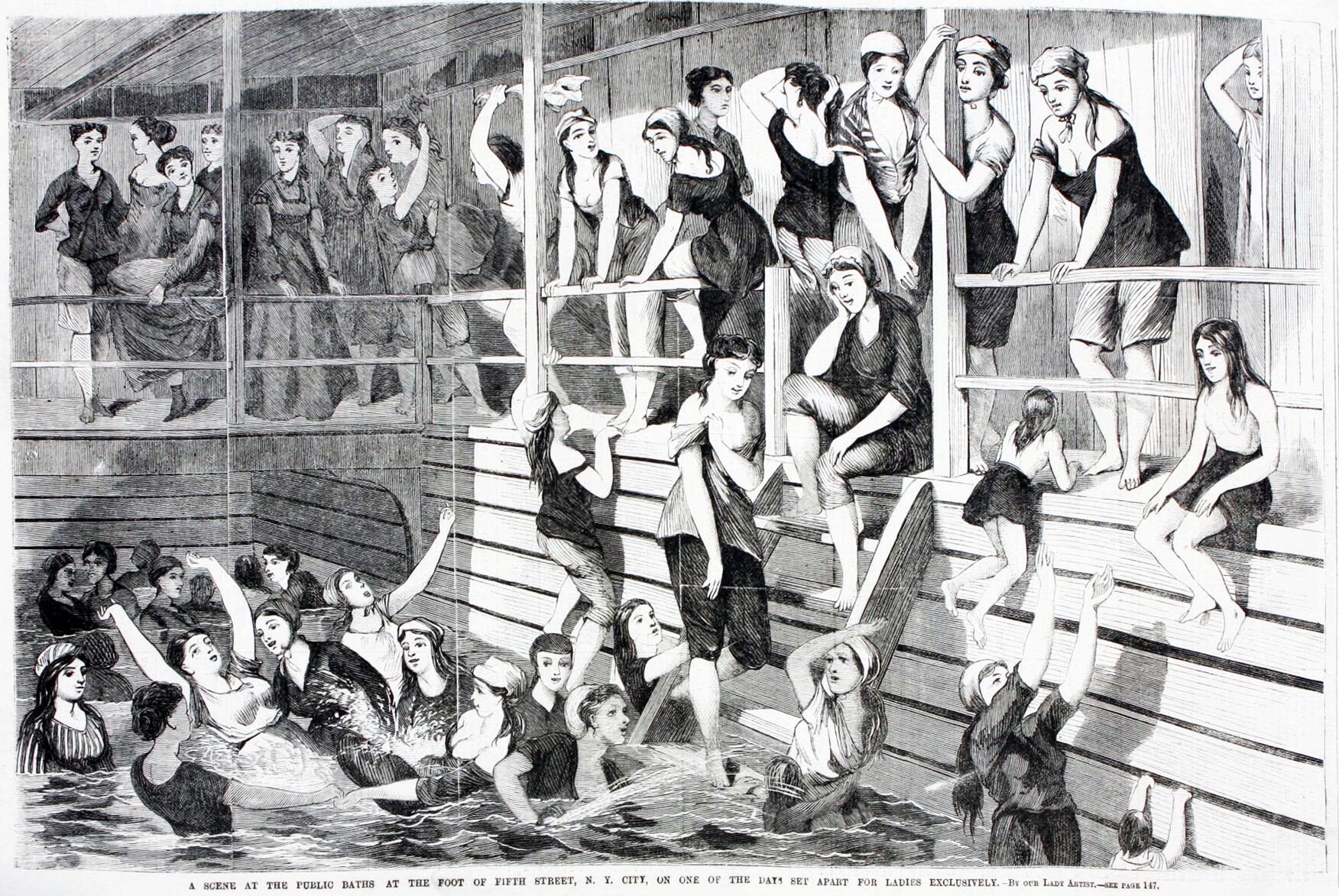 Recommend this product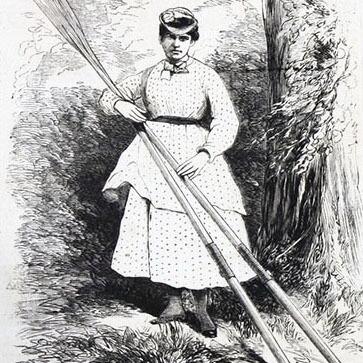 A Contemporary Account of the First Women's Rowing Race